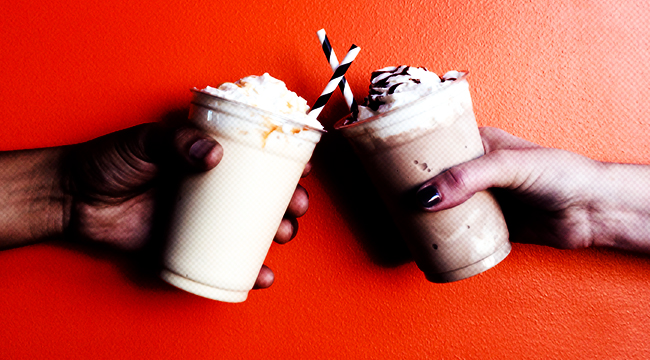 The best milkshake is a luscious indulgence. It's not an everyday sort of treat. Or at least it probably shouldn't be. The high-calorie content and a heavy hit of processed sugar make it a "treat yourself" sort of thing. All of that being said, milkshakes freakin' rule and we wish we could have one for breakfast every single day.
Since most of us don't have a professional Hamilton Beach milkshake machine sitting on our counters, we tend to go out for our shakes. (Though, if you do own a badass Hamilton Beach, respect. That's a baller kitchen appliance flex.) So what are the best shakes on the market these days? To answer that, we turned to the masses over at Ranker. After 15,000 votes a clear top ten of great fast food milkshakes shook out, giving us a clear answer to which really are the best.
The below ten shakes are a pretty solid assortment. We've added the calorie count for a small (or regular) shake to each entry so you know what you're getting into when you drive up to that take out window about 20 minutes after reading this.
10. Dairy Queen Frozen Hot Chocolate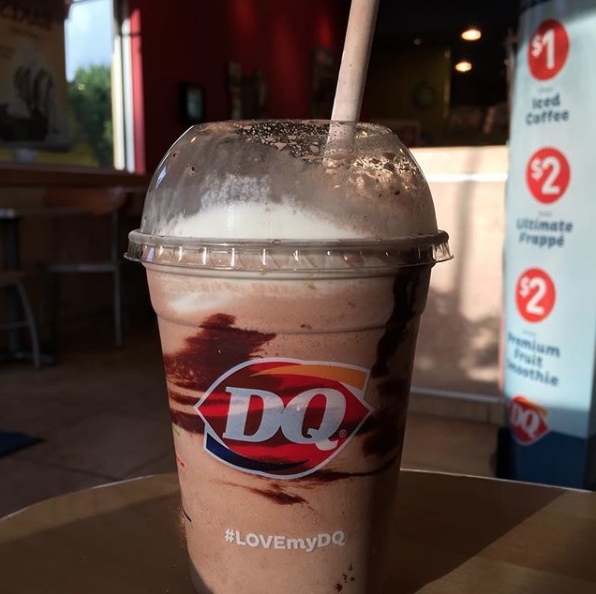 DQ is probably the strongest choice for guaranteed goodness in the milkshake department. While a Blizzard is probably the best play, a shake from the Q is always a solid move. Their Frozen Hot Chocolate shake has a nice balance of unique flavor without being overly sweet.
It's also a lot richer than a regular old chocolate shake from anywhere else.
Calorie count: 656

9. Steak 'n Shake Mint Cookies 'n Cream Milkshake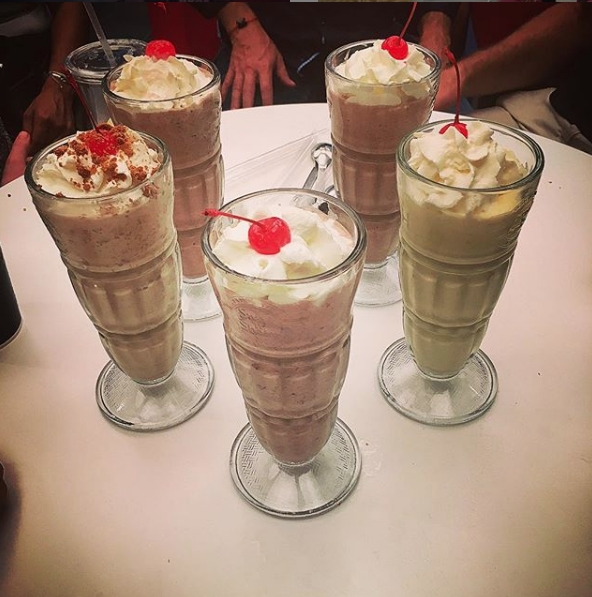 Steak 'n Shake has killer shakes. You kind of have to when "shake" is in the name of the joint. Their Mint Cookies 'n Cream hits a sweet spot of flavors. Mint is always a delight. Add in the lush bite of cookies and cream and you have yourself a tasty milkshake.
Calorie count: 710
8. McDonald's Shamrock Shake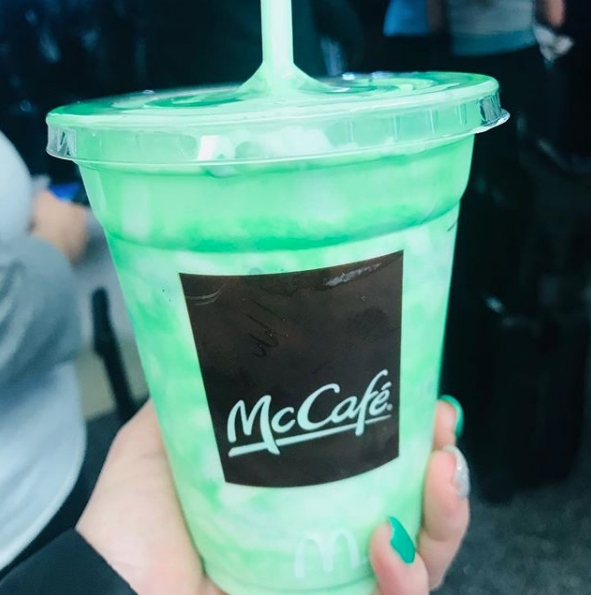 There's no other McDonald's limited menu item that has more of a cult following than the springtime-appearing Shamrock Shake. Well, maybe the McRib, but that's a story for another day. The creamy mint shake is easily the best shake McDonald's has to offer. It also has a relatively small calorie count, making this one feel a little less guilt-inducing when you have, like, three in one week because of McDonald's "limited time" offering.
Calorie count: 460
7. Cold Stone Creamery Cake 'N Shake
Birthday cake in a milkshake sounds, well, decadent. Look, we get it, it's your birthday, or it's just been a long Wednesday, so a little indulgence might be needed. But, wow, a one-thousand plus calorie count is a lot to swallow in a single sitting.
Calorie count: 1,096

6. Dairy Queen Hot Fudge Malt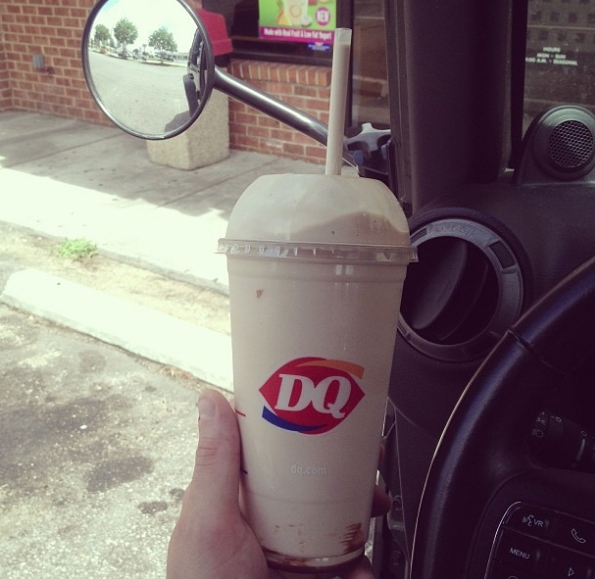 Ah, the malt: The severely underrated milkshake style of the days when pharmacies had greasy spoon diners in them. Malt powder adds a delicious layer of velvet texture to a classic shake (malt powder is a mix of milled malted barley, wheat, and evaporated milk). It's a gamechanger. It does amp up the calorie count a little bit, but it's worth it if you ask us.
Calorie count: 760
5. Jack in the Box Oreo Cookie Ice Cream Shake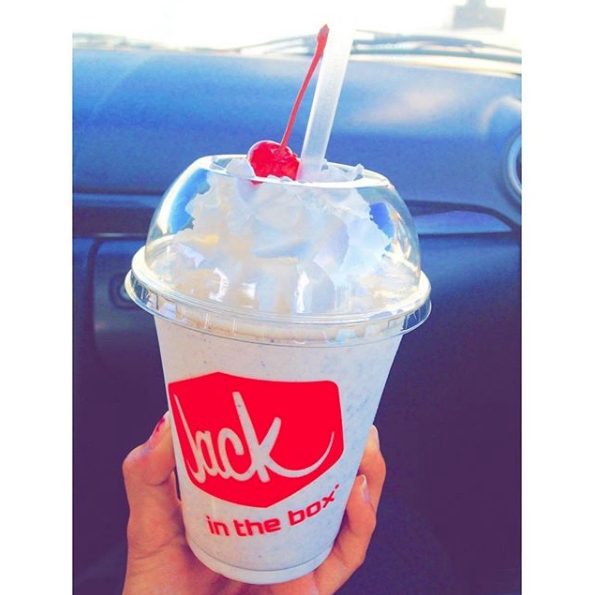 A trip to Jack in the Box is usually an after midnight sort of affair. Those deep fried tacos are much better if you're under the influence of a little something. A great accompaniment to a Jumbo Jack (with cheese, obvs) and too many of those tacos is their delectable Oreo Cookie Ice Cream Shake. This is an easy shake to say yes to, especially when you're looking to temper a THC high.
Calorie count: 796
4. Wendy's Vanilla Frosty
The Vanilla Frosty from Wendy's may have only placed at number four according to the masses but it placed at number one in our hearts. The Vanilla Frosty is legitimately lush and tasty and it's very low on the calorie count. In fact, you could have three Vanilla Frostys for the same caloric intake as one Jack in the Box Oreo shake.
Not that we're recommending that. But, you know, you do you.
Calorie count: 240
3. Dairy Queen Oreo Royal Shake
Oreo strikes again! Whoever that genius was that crumbled up the first Oreo into a milkshake changed the fate of Oreos and milkshakes forever. Still, though, we'd like to see the numbers of people ordering the Oreo Royal Shake versus the classic Oreo Blizzard. Is the Blizzard a shake though? Or is it just soft serve ice cream with chunks of stuff stirred in? Discuss in the comments.
Calorie count: 656
2. Wendy's Chocolate Frosty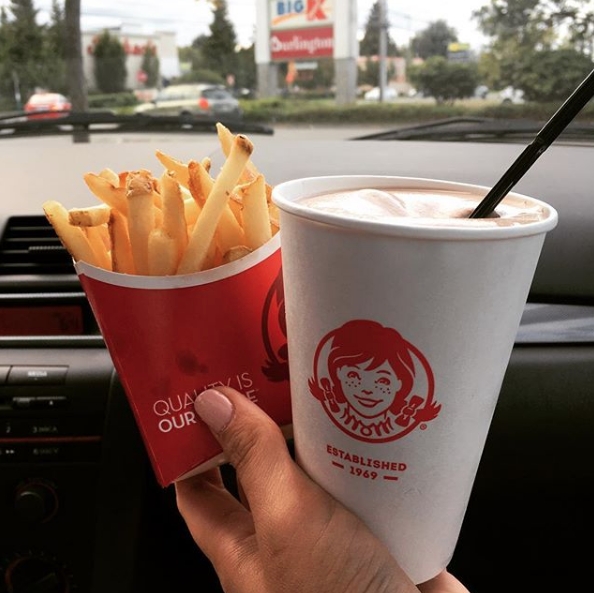 Wendy's Chocolate Frosty is a classic, simple shake. There's something about the mildness of this shake (both in sweetness and chocolate bitterness) that makes it very approachable. Also, a small is only 99 cents with another very low-calorie count. Those are wins all around.
Calorie count: 340

1. Chick-fil-A Cookies & Cream Milkshake
One thing this ranking has made abundantly clear: The people LOVE Oreo in their milkshakes. Whether or not you want to give Chick-fil-A your fast food dollars aside, they do make a killer shake. It's both smooth and not overly sweet and comes in at an average calorie count, meaning you won't feel terrible (in some ways) having one more than once or twice.
Calorie count: 520