Tom Hardy / Venom by Alex Wer.
It's going to be Halloween soon, and one thing is assured: if you dress like a clown, you're going to catch these hands. Okay, make it two things: you'll also need to pick a design if you're going to carve any pumpkins. Trying to carve a pumpkin without a plan is a recipe for asymmetry and regret. With that in mind, we've rounded up 25 of the best Halloween pumpkin design ideas pulled from pop culture.
Much inspiration can be had from TV shows:
Mr. Meeseeks (Rick and Morty) photographed by g0ldmember.
Stranger Things pumpkin by john_say_yeah.
Daenerys Targaryen (Game of Thrones) by Alex Wer.
Breaking Bad pumpkin photographed by Marshall Julius.
Early Cuyler (Squidbillies) photographed by unknown_hinson_official_.
https://www.instagram.com/p/Bogppqsg2k3/
The Illuminati Dorito (Gravity Falls) via Alex Hirsch.
Bert and Ernie (Sesame Street) photographed by dromins.
Supergirl by Alex Wer.
And also video games:
"Dragongourd" (Dragonborn from Skyrim) photographed by radishattack.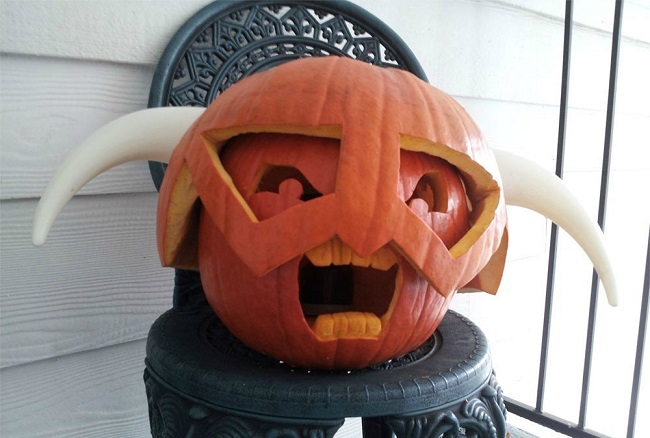 Mario pumpkin via Nintendo of Canada.

Here's some helpful advice from the My Favorite Murder podcast, carved by K.M. Dotson.
Movies are always a popular subject for Halloween pumpkins, especially Star Wars:
A porg (Star Wars: The Last Jedi) made by FanboyCristian.
More Star Wars pumpkins made by DanHoogkamp_Art.
Star Wars pumpkin carved by Noel Dickover.
Michelangelo (TMNT) photographed by Geronimo1984.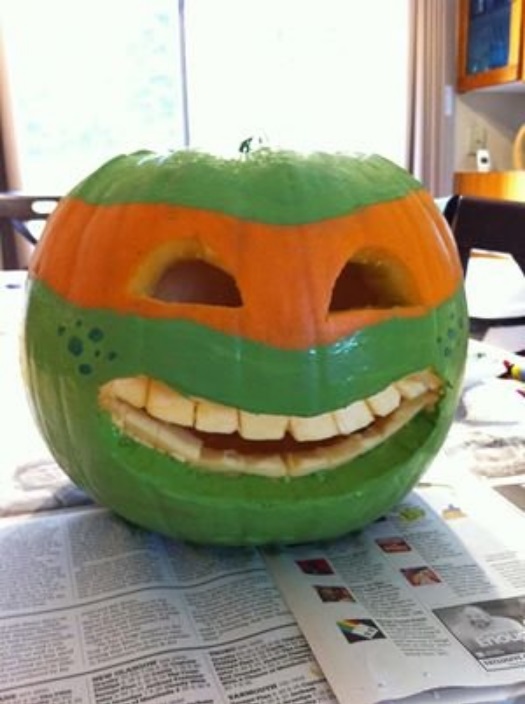 Thanos (Avengers: Infinity War) by Alex Wer.
Heath Ledger's Joker photographed by strangejourney_83.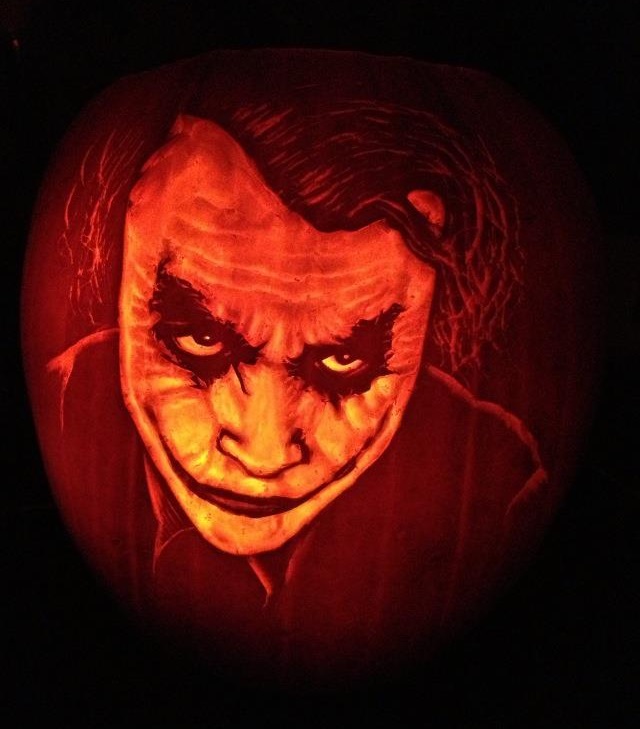 These movie-related pumpkins even incorporated shadows from the backside of the pumpkin into their design:
Batman photographed by reliken.
"Expecto Pumpkin!" – rojath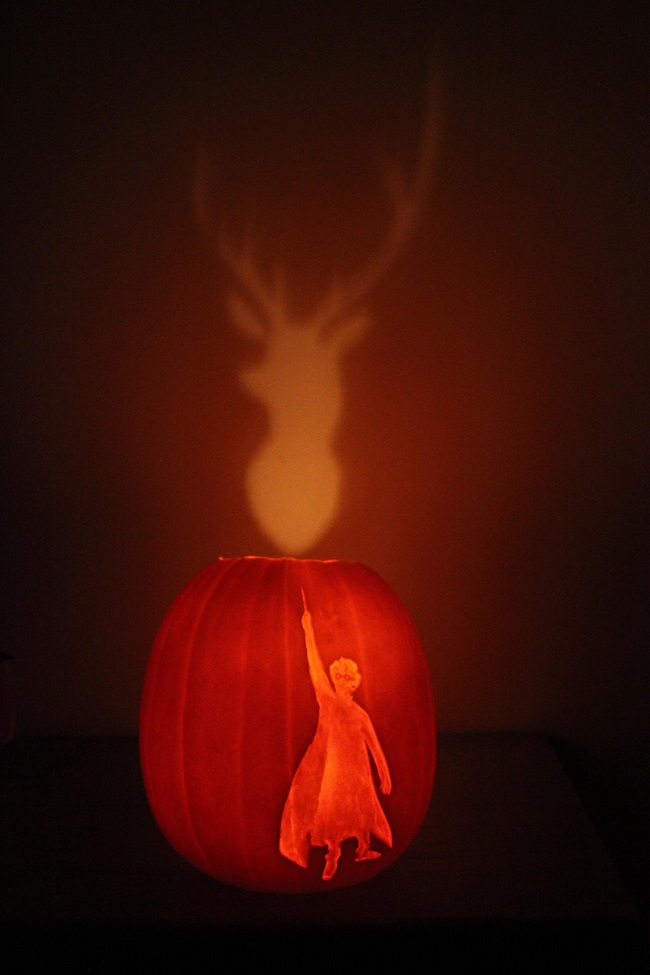 And some gourds are lookin' to catch these hands:
Pennywise (IT) photographed by xcradlexcasketx.
Pennywise (IT) by Alex Wer.
Yeah, those two are pretty unsettling, but these last three are truly the most terrifying pumpkins of them all:

Other Halloween posts you may enjoy: