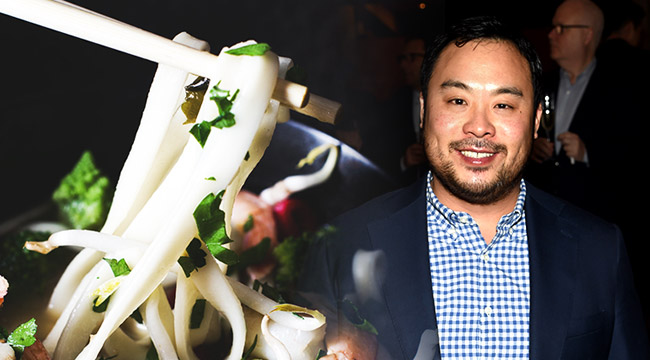 America boasts a solid handful of transcendent food cities — LA, Chicago, New York, New Orleans, San Francisco, and Seattle all deserve their hard-earned spots on national "best of" lists. But over the past few years, a dark-horse contender has been steadily rising in the ranks. It's grown in fame amongst people who follow the restaurant scene, while remaining under the national radar. Well, that's about to change if two of America's food demigods have their way. Primo chef David Chang and raconteur punk Anthony Bourdain have officially anointed Houston "America's next great food city."
Chef Chang recently wrote a short essay in GQ — in which he offered a mea culpa for ever dismissing the food prowess of Texas's biggest city. Then he dove into what so many of us have been missing. Throwing haymakers right outta the gate, Chef Chang puts it this way, "Houston is the U.S.A.'s most ethnically diverse city (a bunch of New Yorkers just choked on their halal kebabs reading that, but it's true), and when you get a collision of immigrants, the food scene is guaranteed to be bonkers."
This of course goes beyond the taco-trucks-on-every-corner that make certain white people shutter. HOU is a city that has been gloriously welcoming to migration (legal, illegal, refugee, or otherwise), and the whole food culture is better for it.
Chef Chang continues that Houston's liberal approach to immigration, paired with its conservative approach to regulations and taxes have benefitted the city's eateries. "Houston also has cheap commercial and residential rents — oh, and no state income tax — which means broke-ass cooks and chefs can afford to live and open here. Zoning laws are more permissive than an Amsterdam brothel. And customers have cash to spend."
Was that…nuance? Wow! It's almost seems as if two variant philosophies can work together for a better whole — the perfect storm for a food mecca.
All of this comes on the back of Anthony Bourdain's pre-election episode of Parts Unknown which highlighted Houston and its decidedly "non-white, non-anglo saxon, non-cowboy" deeper cuts. Bourdain directed his snark at anti-immigration snobbery as blatantly as possible, "Houston, is, in fact, about as multicultural a city as exists in the country. Houston has been, from what I experienced, particularly — if not more — welcoming to immigrants and refugees from all over the world than most other cities I know." Does that sound like the Texas that you hear about in your bubble?
Maybe it's time to throw those preconceived notions of places we haven't been away for good and give Houston a chance. Below are some of the highlights from Chef Chang's essay and Bourdain's visit. Maybe it's time to start pricing tickets to Clutch City.

OXHEART
"It's the kind of restaurant everyone wants to eat in now: amazing food and flawless service, but also a zero-pretense attitude — and a shock to the palate every time you sit down." – Chang
UNDERBELLY
"If Oxheart is a sniper rifle, then Underbelly…is a shotgun — it takes the same carefully sourced local ingredients and blasts them into something [head chef] Shepherd defines as New American Creole" – Chang
KILLEN'S
"Yes, Houston has barbecue worthy of its home state." – Chang
BURNS BBQ
"I will shamefacedly admit that for most of those years, I entertained the same lazy prejudices and assumptions about what Texas was like — and who, I believed, lived there." – Bourdain
PHO BINH BELLAIRE
"Houston also has America's best Vietnamese food." – Another haymaker from Chang
CRAWFISH & NOODLES
"I've always wondered where the food in a Blade Runner-like future would appear first and what it would taste like—and I genuinely believe it's here." – Chang
HIMALAYA
"Our show focuses on some of those communities and on those stories, of people who looked to America as a refuge, as an ideal, as a place of opportunity — and who found it in Houston." – Bourdain
PLANT IT FORWARD FARMS
"We are a rich country. Rich in stories. These are some of them." – Bourdain