Dark rum and the holidays just go together. Grog, hot toddies, all the nogs, and so many rum-soaked cakes. The spicy dark spirit is a crucial ingredient in cooking all things nice this time of year. It's also crucial for some great dark rum cocktails with a holiday twist.
The three rum cocktails I'm making below all have a holiday vibe, making them perfect for mixing at home over the next two weekends. Moreover, these are all pretty easy to master, even for a novice. All the ingredients are easily findable at a liquor and grocery store. And the most you'll have to prep is to boil some water in a tea kettle for one of them.
Okay, let's dive in and make some delicious dark rum cocktails for holiday sipping!
Also Read: The Top Five Cocktail Recipes of the Last Six Months
Chocolate Rum Old Fashioned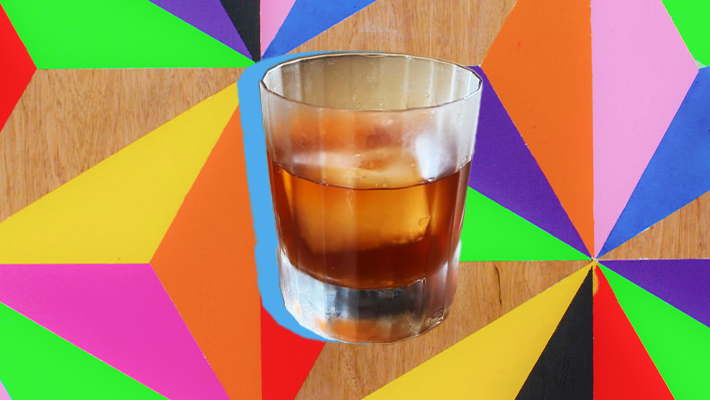 Chocolate and spicy dark rum really go well together. Add that chocolate vibe into a dark rum old fashioned with a hit of orange oils and you've made a spicy and rummy dark chocolate orange in a glass. It's delightful!
Ingredients:
3 oz. dark rum
1 barspoon brown sugar
1 barspoon soda water
4 dashes of chocolate bitters
Orange peel
Ice
What You'll Need:
Rocks glass
Mixing glass
Cocktail strainer
Barspoon
Jigger
Peeler
Method:
Add the brown sugar, soda water, and bitters to a mixing glass. Stir until a base starts to form and the sugar slightly dissolves.
Add the rum and stir until the sugar nearly dissolves.
Add a large handful of ice and stir until the mixing glass is ice-cold to touch.
Strain the cocktail into a pre-chilled glass over new ice (preferably a large cube). Express orange oils over the cocktail, rub the peel around the rim and body of the glass and drop the peel into the glass. Serve.
Bottom Line:
This is full of holiday vibes thanks to that orange chocolate flavor profile that's amped up by rummy spice, mince pie vibes, and a sense of spiced holiday fruit cakes. This is the holidays in one rummy glass, folks!
Orange Daiquiri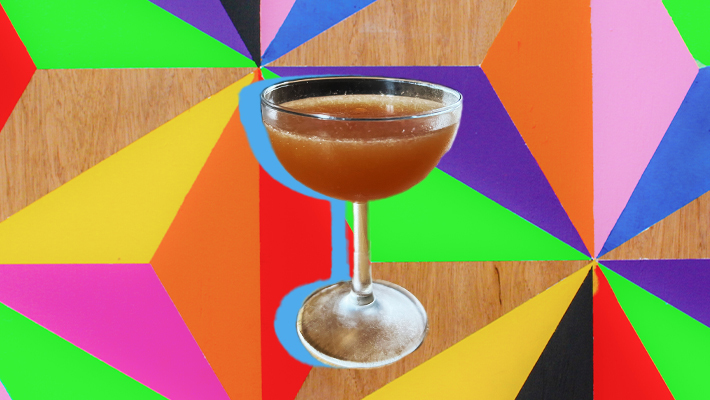 The Daiquiri is a simple yet delicious summer concoction with sugar, fresh lime, and rum shaken over some ice. That's it. You can add some serious depth and wintry vibes — like a tangerine in a stocking — with fresh orange juice and demerara sugar syrup (partially refined raw sugar). The crucial point is to express some lemon oils over the cocktail to bring a deeper sense of citrus and really help the final cocktail pop on the palate and senses.
Ingredients:
2.5 oz. dark rum
1 oz. fresh orange juice
0.5 oz. demerara syrup
Lemon Peel
Ice
What You'll Need:
Coupe, Nick and Nora, or cocktail glass
Cocktail shaker
Cocktail strainer
Peeler
Juicer
Method:
Add the rum, juice, and syrup to a cocktail shaker. Fill with a large handful of ice and shake vigorously for about 10 seconds.
Strain the cocktail in a pre-chilled glass.
Express lemon oils over the cocktail and discard the peel. Serve.
Bottom Line:
This would be great with just the orange juice and demerara sugar, but the lemon really takes it to the next level. There's a deep citrus that's darkened by the spicy and oaky rum that's all amped up with those fresh lemon oils. It's just delicious and a good way to use that tangerine in the toe of your stocking.
Hot Buttered Rum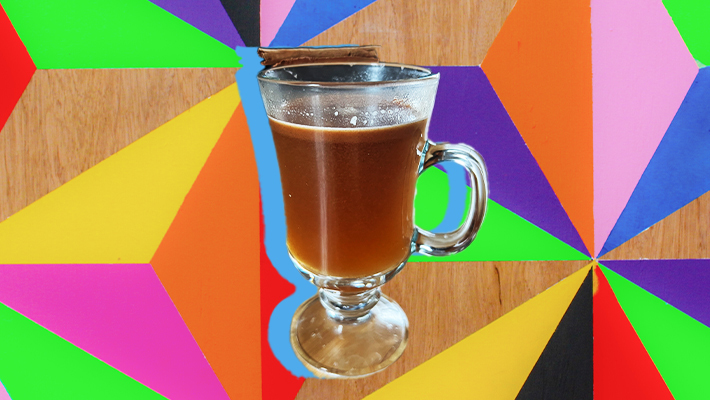 There are few hot rum cocktails more indicative of the holidays than a hot buttered rum. The mix of butter, brown sugar, and winter spices with dark rum damn near screams holidays from the first sip to the last. And trust me, it's not as hard to make as it sounds.
Ingredients:
2 oz. dark rum
2 tsp. brown sugar
1 tbsp. unsalted butter
1 drop of vanilla extract
1 pinch each of nutmeg, cinnamon, allspice, and salt
4 oz. boiling water
Cinnamon stick
What You'll Need:
Irish coffee mug
Muddler
Barspoon
Jigger
Method:
Wash the coffee mug out with boiling water and discard the water.
Add the brown sugar, butter, vanilla, salt, and spices to the mug and muddle until a soft butter base forms.
Top with rum and boiling water and stir until fully blended.
Garnish with a cinnamon stick and serve.
Bottom Line:
You can basically set this up in the time it takes to boil the kettle for some water. It's that easy. The reward is you get a sweet, spicy, and creamy hot cocktail that'll warm you to your cocktails with a nice and spicy rummy base. It's really the best of all worlds.
Pro tip: You can make the butter/spice/sugar base beforehand and store it in the fridge. Then you can scoop out spoons for each hot buttered rum you want to make and simply add the rum and boiling water to make this even faster than it already takes.