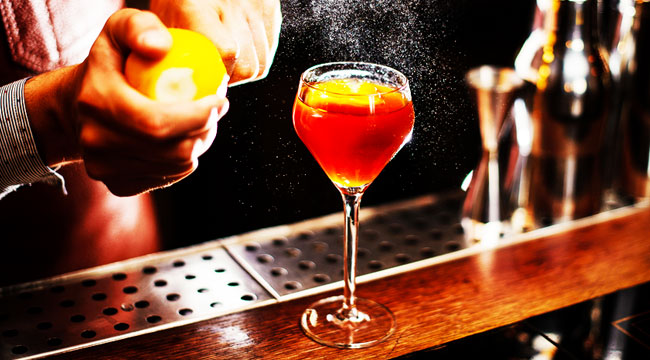 If you've visited a cocktail bar in the last decade, you've probably noticed that, on top of their seasonal cocktails, many bars have a drink called "dealer's choice" or "bartender's choice." This means that since you can't make up your mind (or you're feeling lucky) you're willing to let the bartender design a cocktail just for you. Originally formalized with a menu designation by Christy Pope, co-creator of Midnight Rambler in Dallas, "bartender's choice" has become a staple on menus from Manhattan to Manhattan Beach.
But, just how did that happen? Back in 2005, Pope was helping to review the menu for Little Branch in New York City.
"When I reviewed the menu I suggested that the last cocktail on the menu be 'bartender's choice,'" says Pope. "That allowed for the opportunity for a more crafted cocktail experience for those who wanted to engage with that sort of thing."
In 2009, Sam Ross (who previously worked with Pope at Little Branch) added a "dealer's choice" to the cocktail menu at Comme Ca in Los Angeles. "As the craft cocktail movement continued to spread, the bartender's/dealer's choice option became more commonplace in these craft cocktail bars," says Pope.
How does "dealer's choice" work?
There is a process Pope goes through in order to determine the appropriate cocktail for a guest. She doesn't go in blind and just make what she feels like. The odds are that wouldn't really work out very well for anyone.