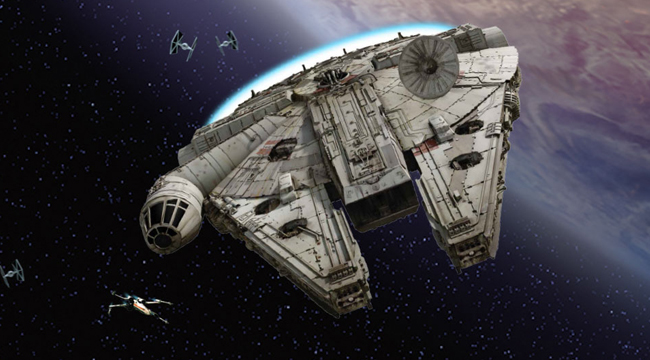 Disney has come up big this year with its movie releases — proving it was worthy of taking over the Marvel movies with Black Panther, moving forward with its streaming service, and winning the Oscar for Best Animated Feature with Coco. Now, Disney is upping the already high ante at their parks, with a new Millennium Falcon attraction for Star Wars: Galaxy's Edge that comes with some pretty amazing animation.
The Walt Disney Imagineering teamed with NVIDIA and Epic Games to create incredibly lifelike, intensely detailed graphics that will make the attraction's visitors feel as though they are really gliding through space with Han and the crew. From the first looks of the technology used during the preview, you probably don't even need to be a Star Wars fan to appreciate the ride's intricate detail (but really, if you're not a Star Wars fan yet what are you even doing?). Even viewing the footage from a computer screen will give the intended virtual reality effect, so it can only get better in person.
The ride will debut at at the GPU Technology Conference 2018 in Silicon Valley, then make it to Disneyland and Disney's Hollywood Studios in 2019. Reviews of the experience are sure to hit soon — everyone's going to have plenty of thoughts on this one once it launches!