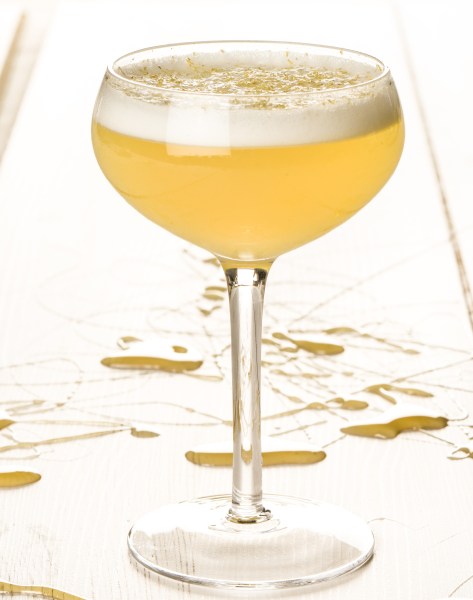 It's Friday. Let's rejoice with a libation. Ring in the weekend! You want something slightly sweet, yet strong enough to remind you that you are an adult.
It's time to kick your slipper-adorned feet up as music thumps in the background. While you're thinking about music, did you read this deep dive into the music behind the beloved TV show Pete & Pete? Did you check Kendrick Lamar talking to the N.W.A crew? The Uproxx team is predicting a huge opening for Straight Outta Compton, and think that these other biopics deserve to get made.
Now we're talking about movies, so it's worth asking if you caught this fun Frozen/Tarzan theory, or read Bobcat Goldthwait and Vince Mancini riffing on Bobcat's new documentary and "The Gathering of the Juggalos."
You might want to mix a double when you see that the universe, as we know it, is dying. On the bright side, Bill Nye is getting a documentary. So, maybe humanity will smarten up before all the ice caps melt. Or we can just get everyone a hoverboard for crossing our soon-to-be water-world.
Have fun — but stay responsible-ish (#makegoodchoices). If you just need to veg out, don't bother catching up on True Detective. Check out the genius twists of Mr. Robot instead.
Cheers!
THE DAISY CHAIN by Cameron Johnston, head bartender at Gleneagles Hotel (Scotland)
Ingredients
1.5 oz Haig Club Whiskey
1 squeeze lemon
1/2 oz honey water (honey mixed 1:1 with water)
2/3 oz camomile tea (cold-infused)
1 egg white
2 dashes Bob's Ginger Bitters
Garnish: aromatic camomile sugar
Directions
Pour the Haig Club, lemon juice, honey water, camomile tea, egg white and Bob's Ginger Bitters into a cocktail shaker.
Shake and then fine-strain into a rounded coupette glass.
Garnish with aromatic camomile sugar.
**CONTINUE READING FOR LAST WEEK'S DRINK**

We're all in the same boat right now. We may have a beautiful weekend on tap, but it's hard to look forward just yet with Jon Stewart gone from The Daily Show. Better to watch a few more of the man's many highlights and give ourselves a day to cope with the fact that next week will glow a little less brightly.