These days, it's hard to know if certain travel destinations are as beautiful in real life as they appear on your Instagram feed. Is it the editing and perfectly posed angles that inspire your wanderlust or is the destination actually as exciting as it looks? According to Kara Del Toro, a model and social media sensation with more than 4.1 million followers, Tulum is one place that's truly worth the hype.
"Tulum is very addicting," she says. "You can't go just once, you're going to want to go at least a few times — I've met some of the nicest people there and always have the best times."
Del Toro's career has brought her to some of the world's most sought-after destinations — Borneo, Morocco, Thailand, Turks and Caicos, Positano, Colombia… it's a hell of a list — but Tulum continues to reign as her number one travel destination recommendation. Naturally, when we heard that we wanted to know why. From exploring the Mayan jungle to snacking on açaí bowls between beach trips to swimming through underground caves, we asked Del Toro to break down her favorite Tulum hotspots and must-do excursions below.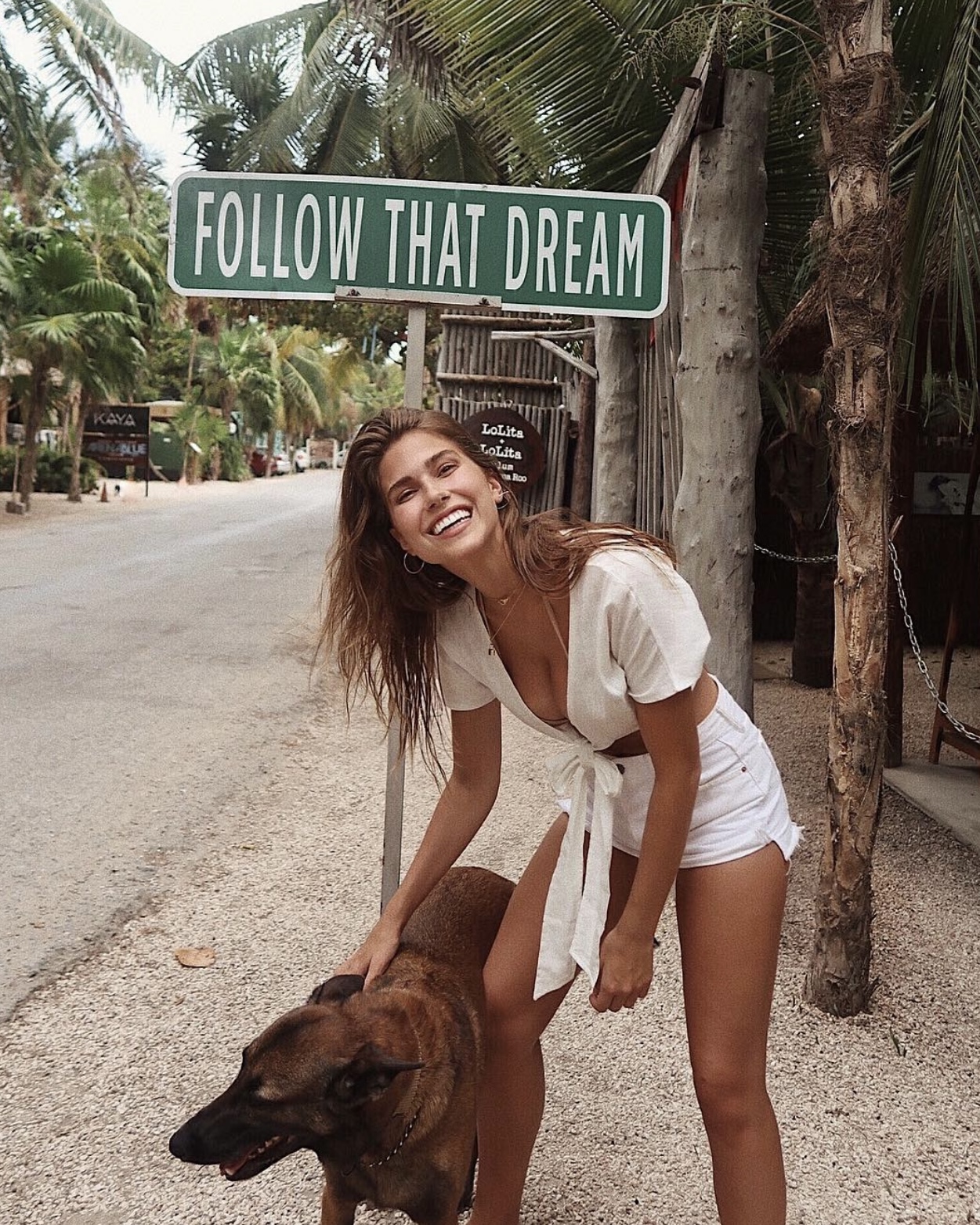 WHY TULUM?
Tulum holds a special place in my heart and I've been many times. It has this super cool organic, eco vibe that I haven't seen anywhere else (a lot of the hotels are actually entirely self-sufficient and very eco-conscious). It's a very magnetic place. The beaches, food, music, the people, and the history there are a few of the reasons I love Tulum so much.
You won't find big resorts or skyscrapers, most of the hotels are boutique-style, and that makes it all the more appealing.
View this post on Instagram
What's one thing that every first-time visitor should see or do in Tulum?
I've only done it once, but I think every first-timer should take a trip to visit the Mayan Ruins. There's so much ancient history and beautiful architecture there. They are located on a cliff overlooking the ocean with access to an amazing beach. It's something everyone should see at least once.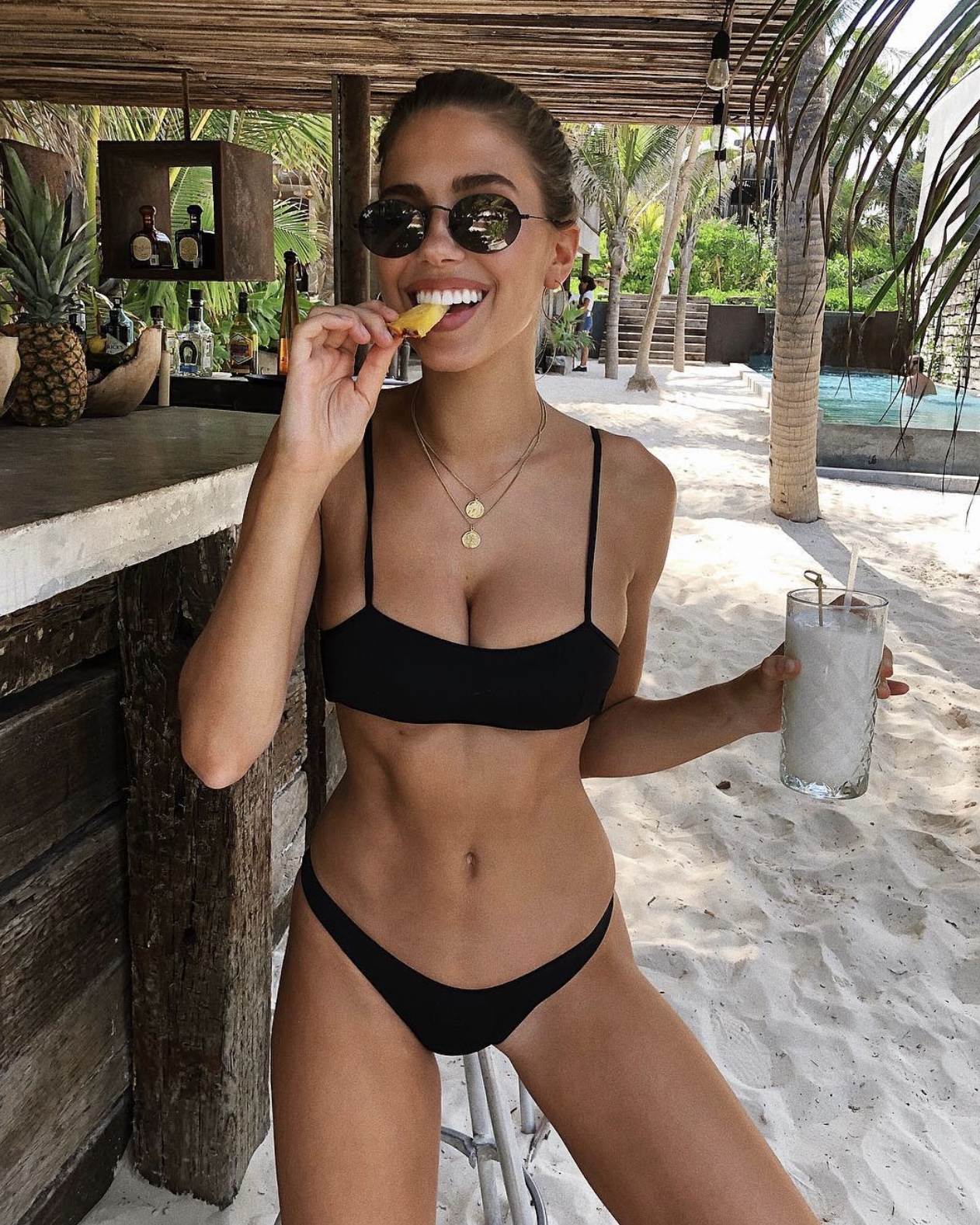 Where to get the absolute best food?
Let me start by saying, I am convinced you can't go wrong with the food in Tulum. Everything I've tried there has been delicious — the tacos, pizza, and smoothies have all been amazing. I always stop at the little hole-in-the-wall places and you really can't go wrong, but some of my favorite places to eat are Gitano, which has a great vibe and outdoor area, modern Mexican cuisine, and a wide range of fruity drinks, and Matcha Mama.
This is not a traditional Mexican restaurant by any means, but I go every time I'm in Tulum. It's this adorable little smoothie shop where you can grab a fresh, delicious acai bowl served out of a coconut shell bowl…yum. It's perfect after a long hot day at the beach.
View this post on Instagram
The most fun party spot in Tulum?
Papaya Playa Project always has a big party on Saturday nights. The vibes are immaculate and the music is 10/10.
NOTE: Papaya Playa Project is a hotel that merges local culture, sustainability, and hospitality. There, you can expect to find a slew of weekly events that feature prominent guest DJs and musicians. View the Payaya Playa Project's event calendar here.
View this post on Instagram
Best outdoor excursion or adventure activity in Tulum?
Visiting a cenote is a must while you're in Tulum! A cenote is basically an underground cave filled with water that you can swim, dive, or snorkel in. They're typically very beautiful, with open-air and crystal blue water. Make sure to pack an underwater camera or a GoPro because you're going to want to take pictures!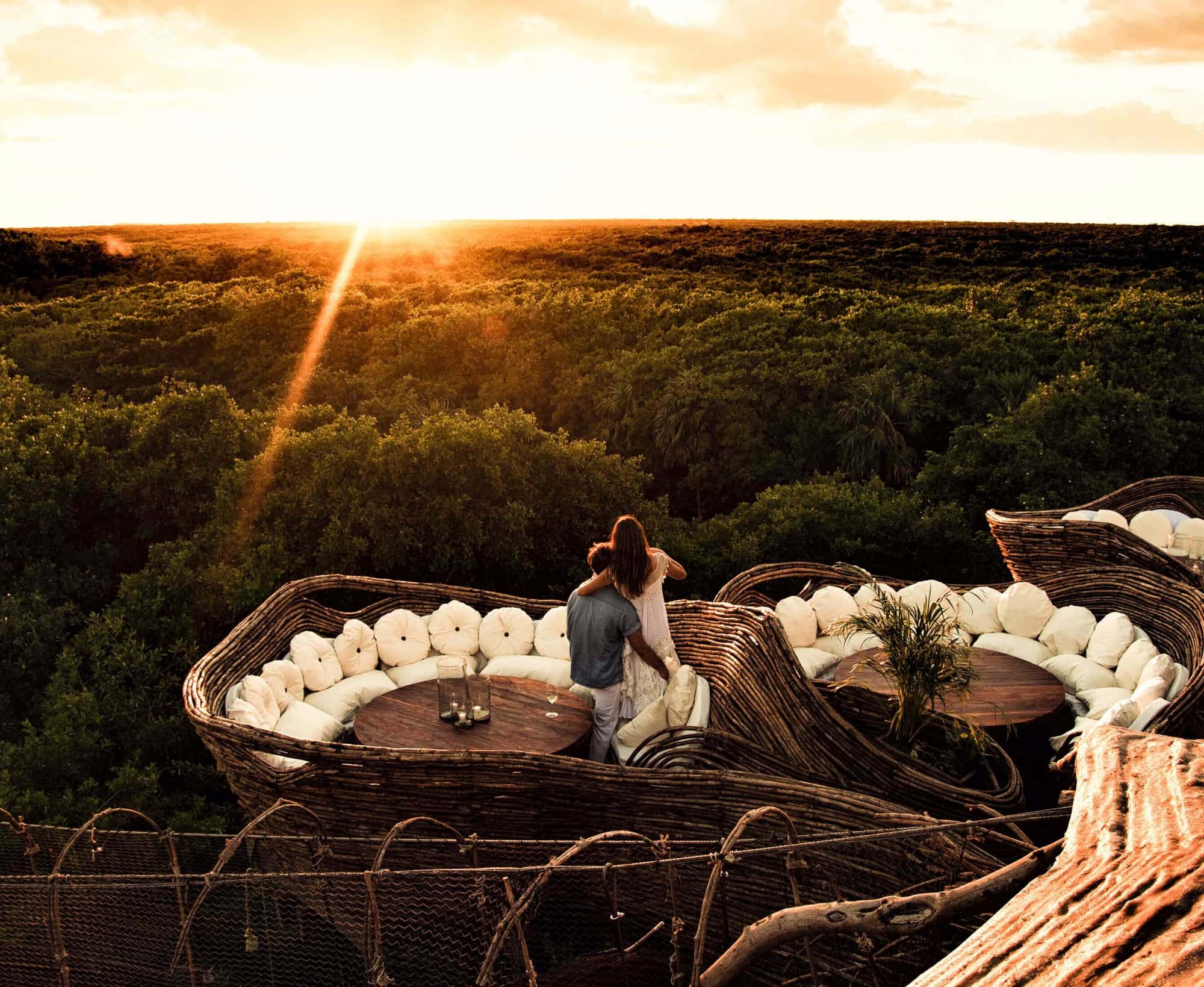 Where to get the best view?
I like to go to Kin Toh, the restaurant at hotel Azulik for the views. Obviously, Tulum has beautiful beaches everywhere, but Kin Toh is unique. The restaurant is built on stilts and has "nests" and hammocks that seemingly float over the Mayan Jungle with views you won't see anywhere else. It's really incredible and of course, great for pictures!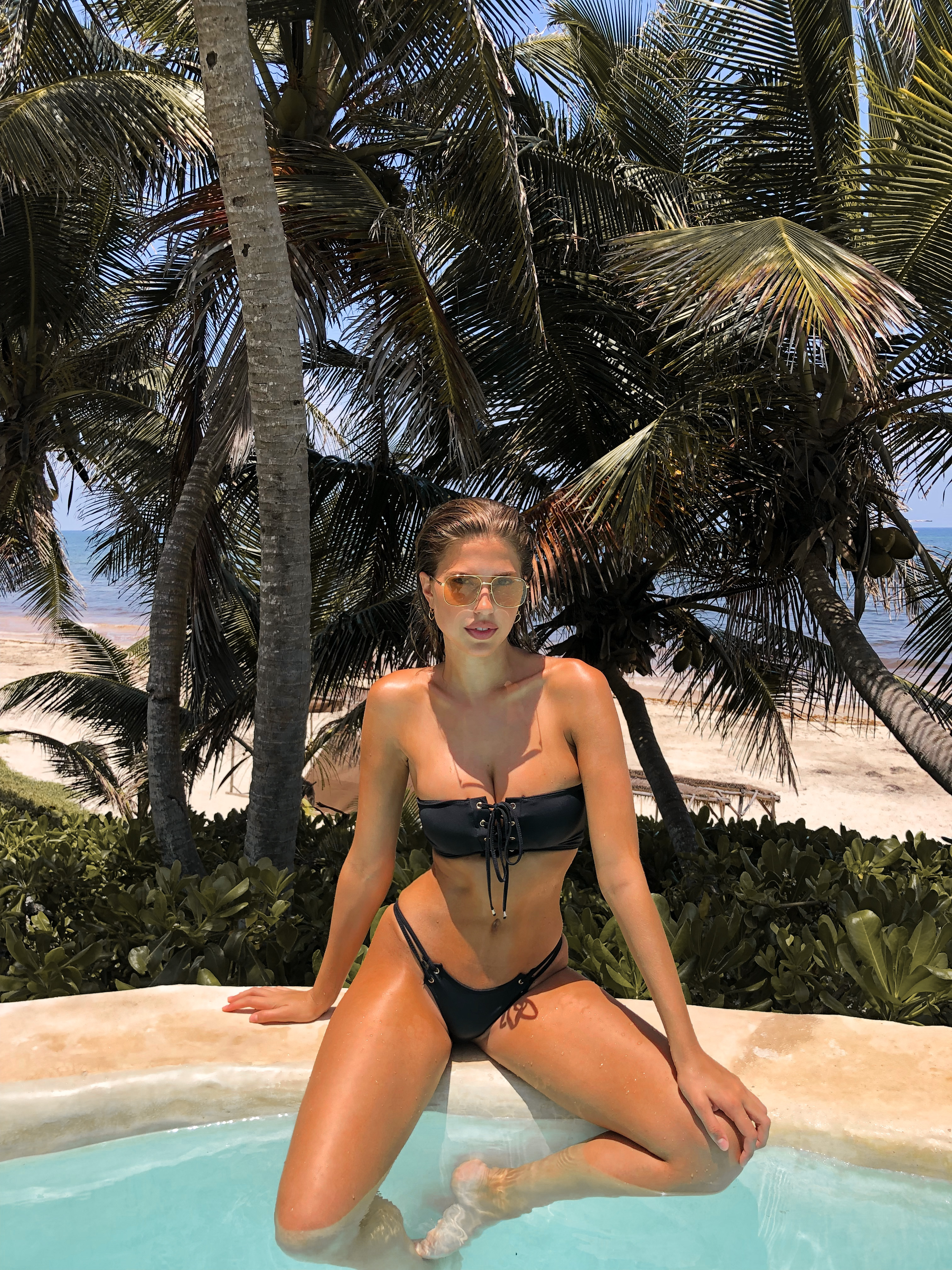 Coolest hotel or place to stay?
I really like to stay at Papaya Playa Project or Be Tulum. I'd say it's a tie between the two. Both of them have great restaurants and the beaches are large and beautiful. I also like that most of the rooms come with your own private pool you can relax in as the sun goes down.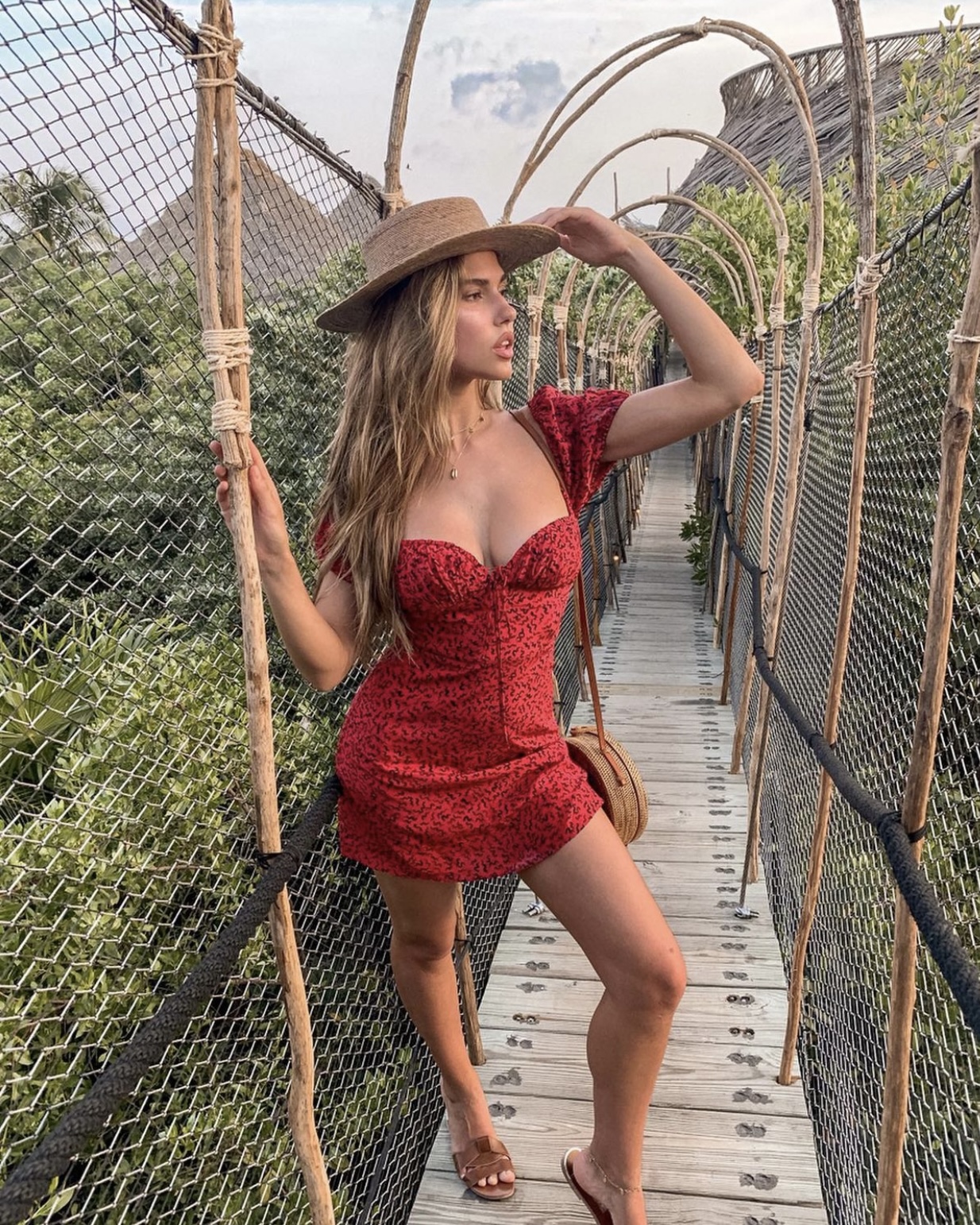 Best time of year to visit?
I think Tulum is great all year long, but December through April is the most ideal time to go. The main thing you want to check for when going to Tulum is the seaweed. When there is too much seaweed in the ocean the water doesn't look as clear and you can't swim in it. This happens randomly so ask around or call the hotel before you book your trip.