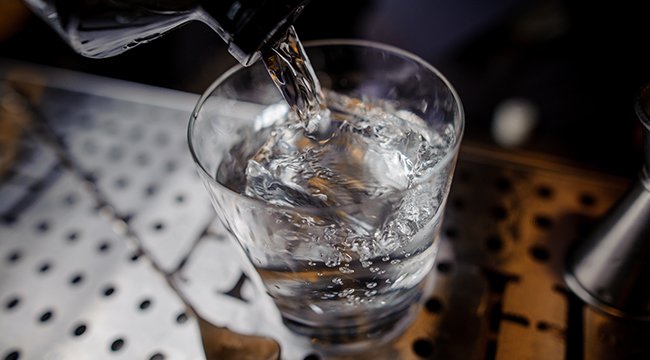 Cocktail culture is so prevalent in the US right now that it seems like every city in the nation has a wealth of cool places to drink. Not only are there themed bars, speakeasies, and nightclubs, but there are also spots popping up that cater to specific spirits. Not long ago, we wrote about the most important whiskey bars in the country. Today, we're getting hyped on the most important gin-centric haunts.
Just like with whiskey, the gin-focused bar boom is great news for you (as long as you're a fan of the juniper-based spirit), as they enable you to try the smaller batch and hard to find gins you might never have had a chance to taste in the past. And though there are plenty of gin joints in the country, some have clearly risen above the rest.
In order to find the establishments that elevate gin to a new level, we needed an expert — so we tasked Jordan Silbert, the founder of Q Drinks (a line of small batch tonics, sodas, and mixers) with the assignment. It should be noted that Silbert's list isn't necessarily bars that only serve gin drinks or even bars with the largest gin lists. They are his idea of the most important gin bars based on cocktails, bartenders, geography, and other X-factors.
A shrine to gin. A selection that takes you all the way back to the beginning (Genever) of gin. Also a great place to find some fantastic cocktails.

This is where the G & T gets taken to next level – served Spanish style, meaning tons of flavorful garnishes and innovative presentation methods.
A gem with some of the best gin cocktails around. The atmosphere is electric and when they put on a burlesque show, you will remember it for a long time, no matter how many incredible drinks you've enjoyed.
A gin selection that runs into the hundreds. They even have a house gin made specifically for them by a local distillery. Always on my to-do list when I'm in Chicago.
They make my favorite martini in the world: a St John's Martini. It doesn't get better than sipping on one, watching the world outside go by.

Showcasing gin in some amazing tiki-style cocktails, proving that tiki culture doesn't have to be all about rum.
One of the most sophisticated gin selections in the country. They carry some rare bottles you won't find in a liquor store. The bartenders are among the most knowledgeable around.
A must-see, or rather, a must-experience destination in Brooklyn. The bar itself is comfortable with some great spirits and cocktails. The kicker is the distillery, where NY Distilling makes some exciting craft spirits in a tribute to Brooklyn's pre-prohibition past as distillery haven.
Gin and Tonic on tap — need I say more? There are few better ways to enjoy another beautiful day in San Diego. Also, it's a stunning space- minimalistic, functional design and a great staff.

Sister bar to our very first account, Milk & Honey. Also, a great gin collection, fantastic service, and live jazz.