I didn't start my favorite road trip thinking, "let's drive clear across Texas." But that's exactly what we ended up doing.
My sister Jenavieve is working on a photography series about America — more specifically the spaces between and the people who live there. So we went to Texas looking for the Texas of our shared imagination. The Texas of Tim Riggins and country songs and cowboys, wide open spaces and dusty roadside bars and good stories and land that stretches so far that the horizon starts to curve.
We figured for how big the two of us dream, there is no better place to do it than Texas. What we found is one of the most iconic American road trips in the country.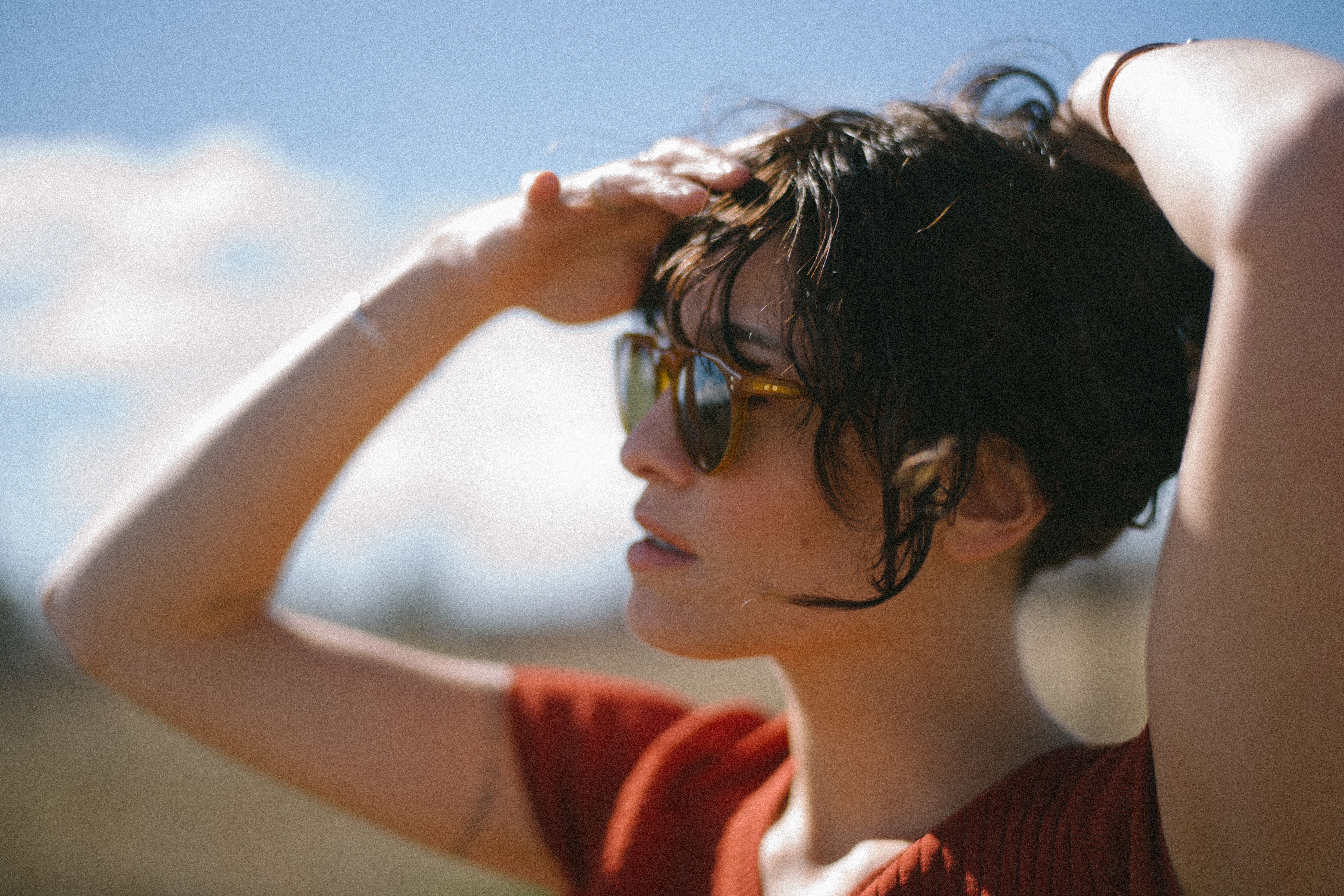 We started in Austin. I could go on for ages of all the things I fell in love with about this city, but space doesn't permit. I will shout out my favorites, just to have said them:
The dumplings at Ah-Sing-Den. I devoured multiple orders and visited multiple times. The incredible food mixed with their opium den vibes really speaks to my heart. If I were a restaurant I would be Ah-Sing-Den
Thrifting in the East End. There's a boatload of stores, lead yourself on a treasure hunt of actual treasures. I had to buy a separate suitcase to get home.
Dancing at The White Horse. Never have I had so much fun two-stepping in my life. There are always a handful of locals ready and willing to toss you around the dance floor. Check your ego at the door, and get to it. You'll love it. Trust me.
Alas, after two days tearing up the big city, my sister and I wanted to kick up some dust and get on the road. We didn't come to Texas to dwell in a booming metropolis. We wanted the back roads and blue highways. So off we went.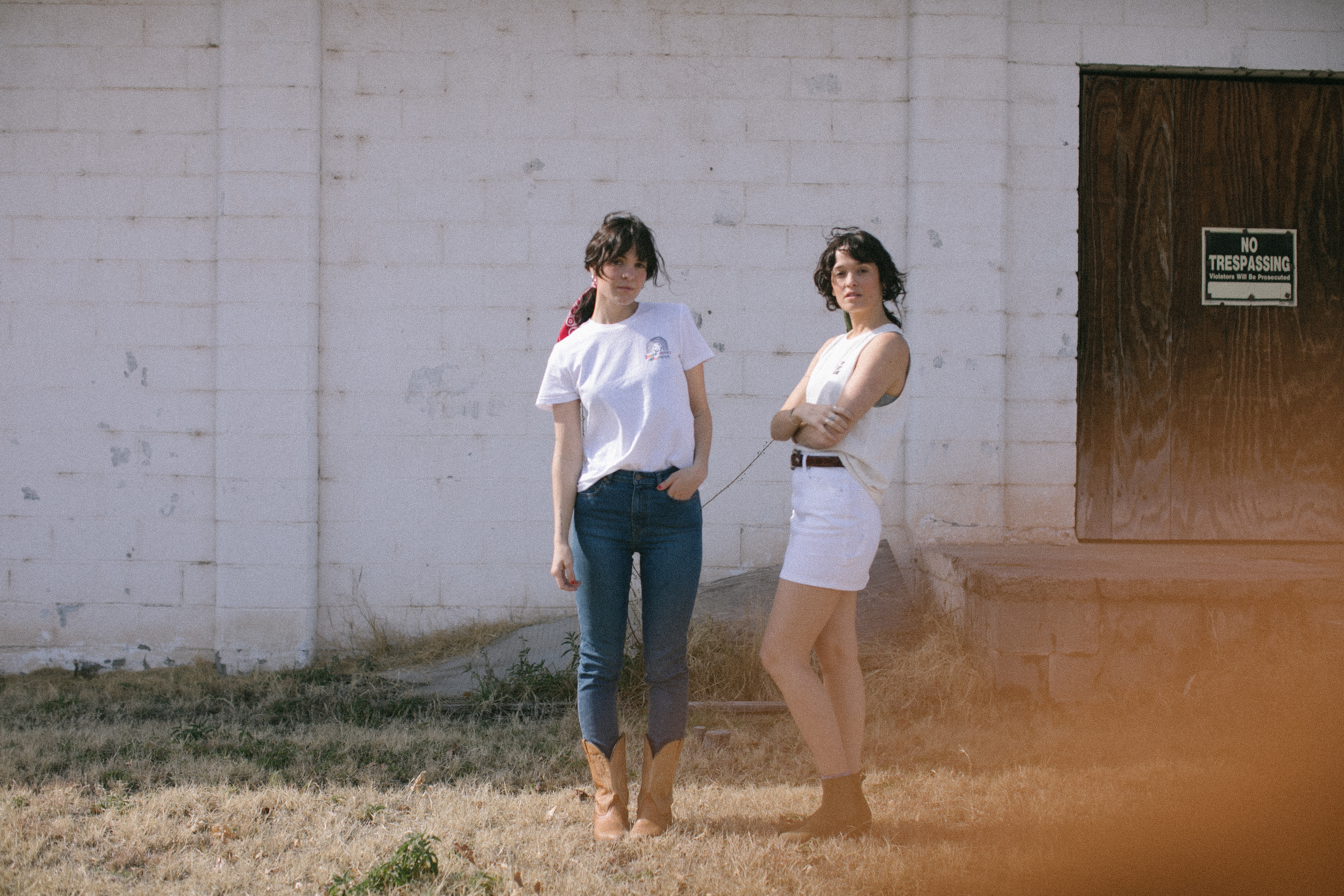 From Austin, we drove south to New Braunfels and then got off the highway and took the 46 west to get to Boerne. This drive is lovely. It winds through some gorgeous Texan ranch country. Exactly what we wanted. In Boerne, we stopped at The Creek for a bite.
Why is it that finding good food when you're on the road feels preordained by some God? This meal felt heaven sent — hearty burgers, that famed Texas ribeye, and a surprisingly solid selection of salads. The staff here also directed us where to go next, because the best thing to do on a road trip is to always ask the locals. We told them we wanted to see Texas, that we wanted to hear some music and get lost and shoot some portraits of people who'd lived in the state all their lives. They unanimously sent us to Bandera.
Bandera is the Cowboy Capital of the World. As you might imagine, literally nothing could have pleased us more than this. And the city did not disappoint. A small one horse town with as many bars as anything else, beautful countryside to ride a horse through, and Wednesday steak nights. Jenavieve and I felt like we'd slipped through a seam in time and space and we still aren't entirely sure how we got so lucky, or even if lucky is the right word for it.
Badnera is everything we wanted. It's road trip worthy all on its own.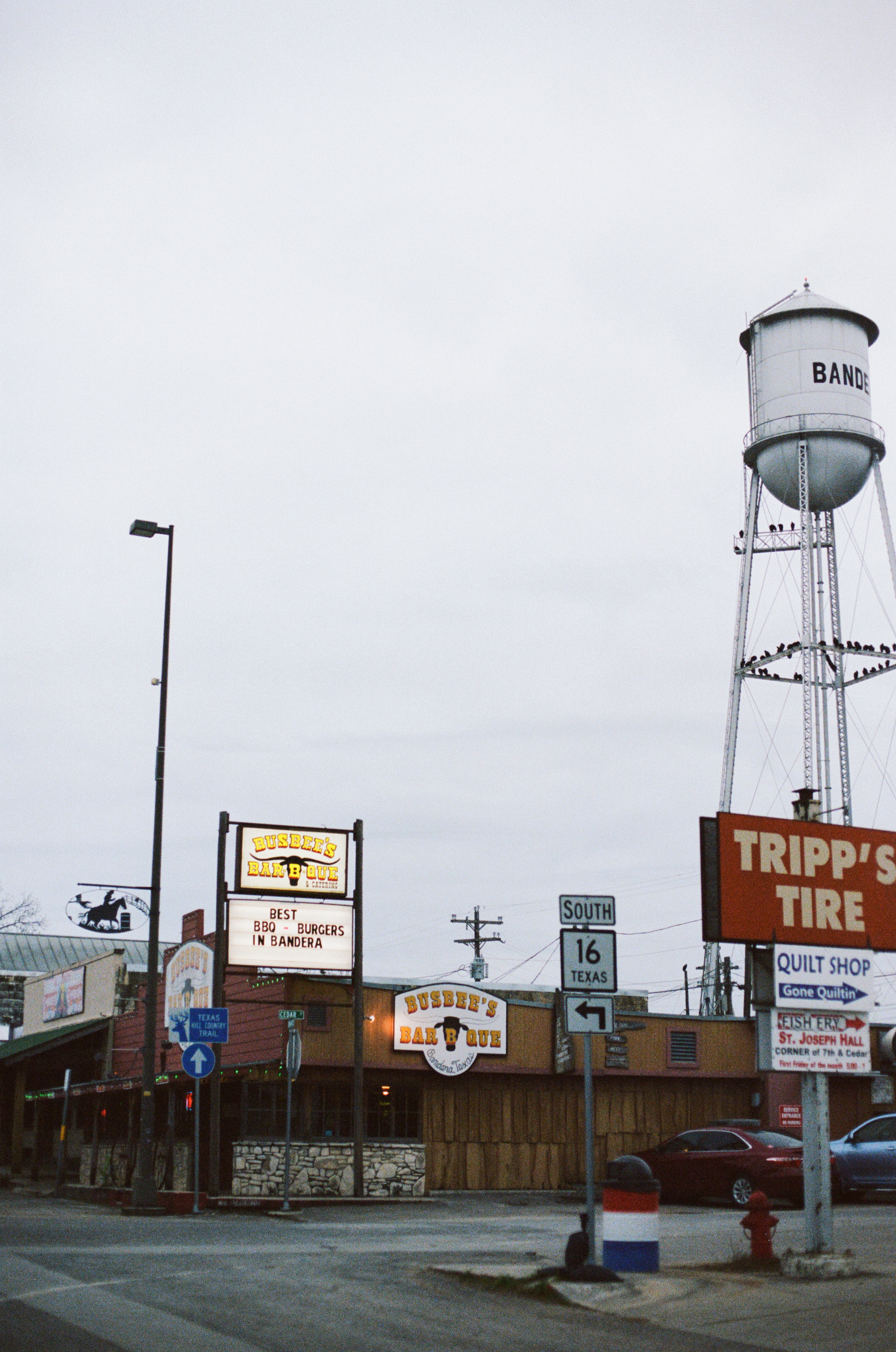 Hands down one of my favorite places to see live music in Texas is Arkey Blue's Silver Dollar in Bandera. It's a damn institution. Arkey, who you can still find banging around the joint most nights, has played with everyone from Hank Williams Jr. to Willie Nelson. The man is a legend. It's easy to miss if you aren't looking for the right spot. There's a sign and a red door, but that's it. Go through the red door and down the stairs and descend into another time entirely.
If you're in town on a weekend chances are you'll catch a live show and a lot of dancing. We happened to be in town on a quiet Tuesday night, and much to our joy we found a table of locals who were having their own jam session. I loved every second of it.
A portrait of Arkey himself over breakfast in Bandera, TX.
In the morning we hit the diner on Main Street and ate pancakes bigger than my head. We met some locals and Jenavieve shot some portraits. We left town a few hours later, feeling like, "Well shit, we did it." If that was all were gonna get in Texas we could die happy.
It was also in Bandera, at breakfast, that someone told us we should head to Marfa next. Granted everyone and their mom had already told us this, but we were skeptical. We hadn't come to Texas looking for a hip spot with a Prada store.) What we hadn't known was that Marfa is also home to one of the most mysterious unexplained phenomena in our country. The Marfa Lights.
Now, there's six hours of real time and then there's six hours of Texas time. They are totally different. The drive across Texas to Marfa is stunning, but my god does it stretch. It was exactly what we wanted, the open road and a few hundred miles of wild, open America. We wanted to actually see the country, to pass from landscape to landscape, to sing out loud, and talk, and eat shitty gas station food.
We did it all. No, there weren't a million things to Instagram along the way. In fact, I hardly used my phone at all. We shot mostly film at all our roadside stops. Everything felt solid and lasting.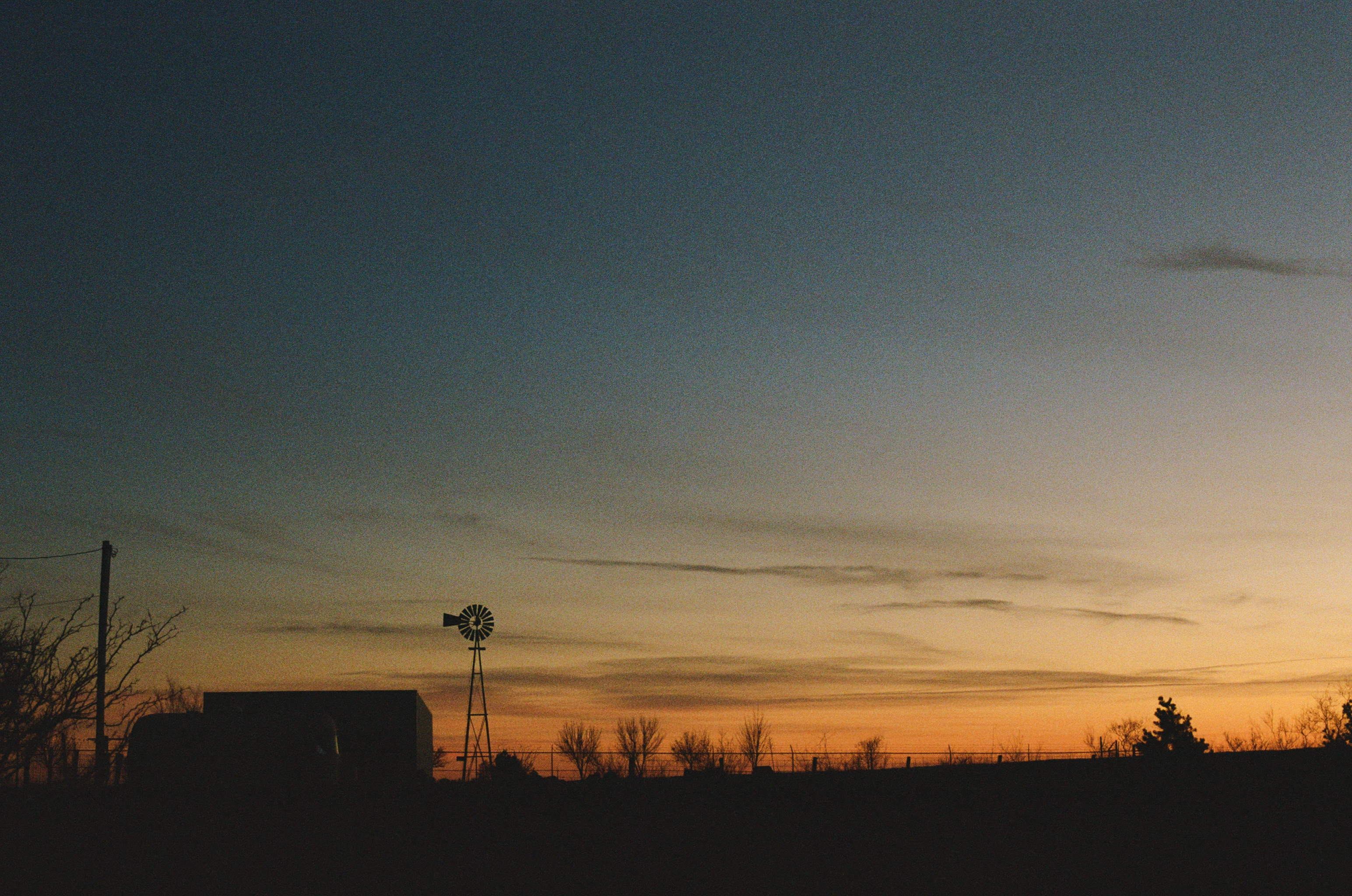 Along our drive, we found spots to stop and play, and eat roadside sandwiches and shoot sunset photos and check out crumbling old taco shops and drink Topo Chico and take naps. We lost track of time and space and the bigness of the horizons made it feel as if we were going nowhere and everywhere at the exact same time. On the last stretch into Marfa, we drove through the hills and bore witness to a sunset so epic it felt like a tunnel to the afterlife.
Now some stuff on Marfa. Yes, it's hip, probably painfully so in the summer months. But it's also somehow underrated as a travel destination. The town was originally made artistically relevant by artist Donald Judd who decided this was the spot when he decided to put his studio and gallery there in the '70s.
Artists have been flocking to Marfa ever since. It's sort of like, "if you build it they will come." Well, Donald, they came.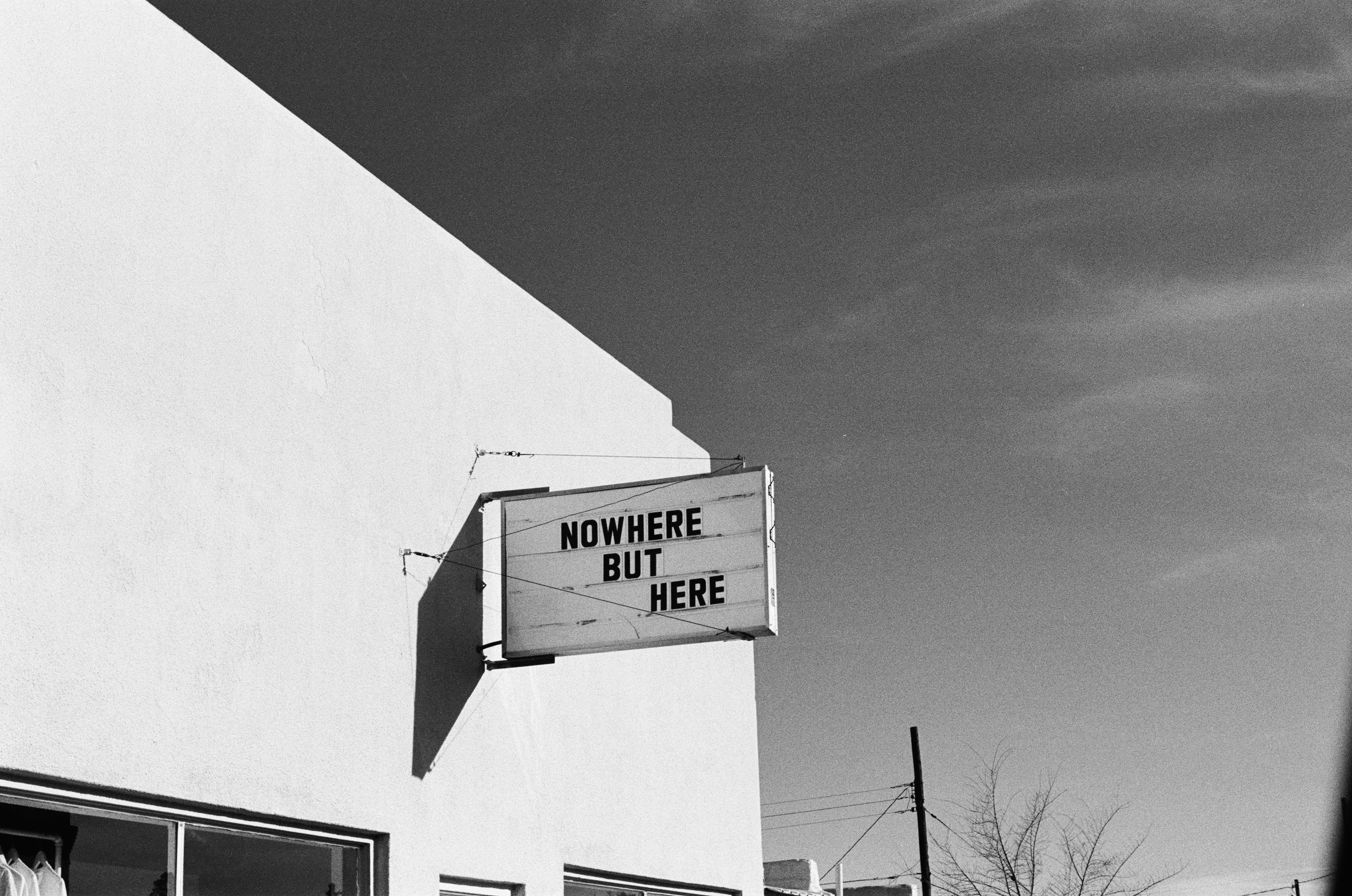 When you're in town stay at Hotel Saint George, it's lovely and feels so good after the drive. The rooms push and the restaurant has a killer cheese board. Plus, in the summer months, they have a pool that's rumored to be quite the spot during the hot hours of a Texan summer.
While you're in town, set your self to cruise. There are a plethora of galleries to be visited, incredibly curated stores to shop, and ice teas to sip in the courtyard of Hotel Paisano. Grab coffee and toast at Do Your Thing, pick up lunch at The Water Stop, and get dinner at Stellina. Marfa is small and you'll get your bearings easily. We wandered around for a day, but I could have stayed a lot longer. There is something perfectly unexplainable about the place — something electric in the air.
Side note, and a quirky one, Marfa seems to keep its own hours. Almost everything is closed on Mondays and Tuesdays.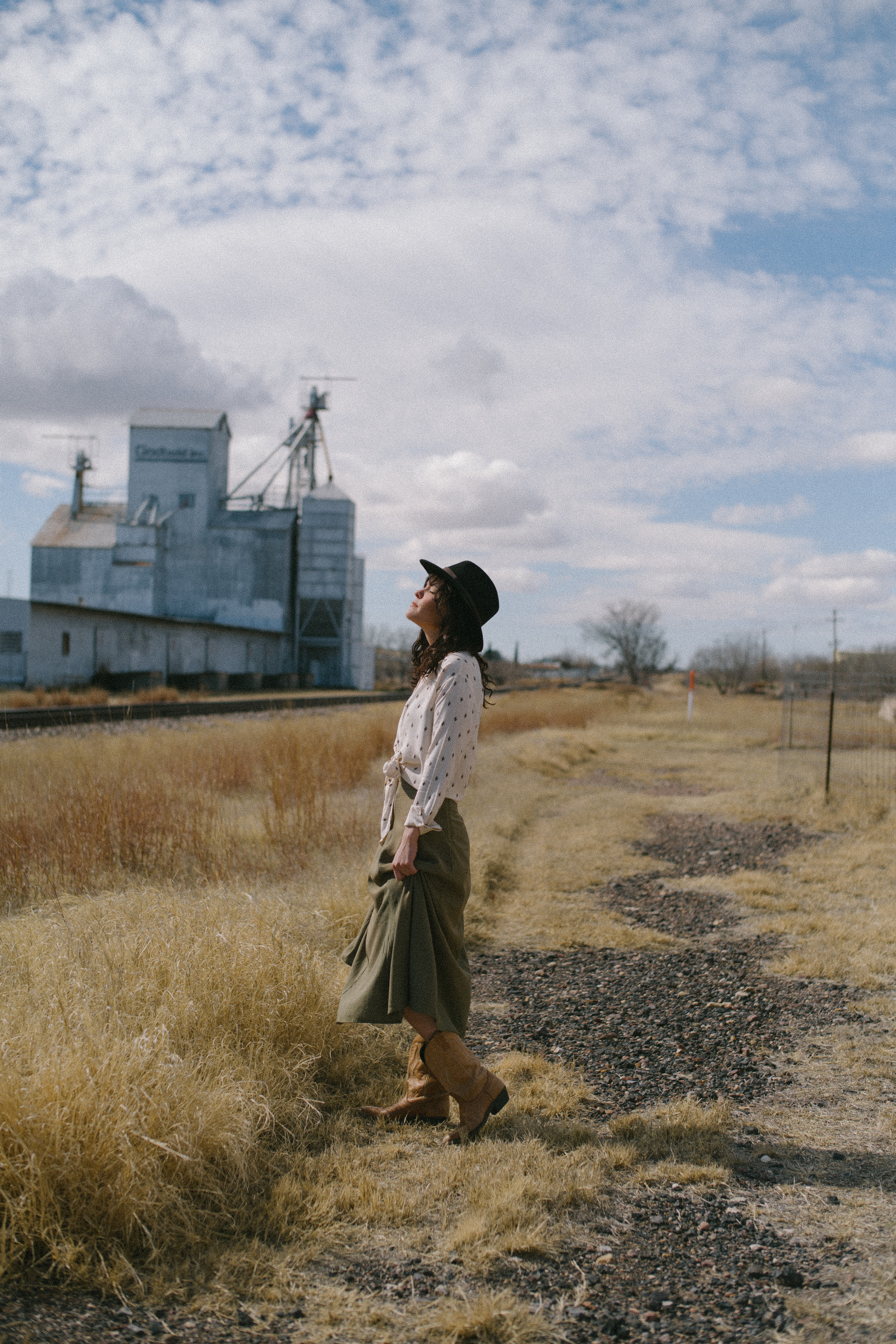 Once the sun went down we set out for the reason we came to Marfa. The lights. There is no way to really understand unless you go see it for yourself. Head out of town on the 90 toward Alpine. There's a visitor center now built on the right-hand side of the road. The plaque there reads, "The Marfa Mystery Lights are visible on many clear nights between Marfa and Paisano Pass as one looks towards the Chinati Mountains. The lights may appear in various colors as they move about, split apart, melt together, disappear and reappear. Robert Reed Ellison, a young cowboy, reported sighting the lights in 1883."
It's true. Or at least I believe it to be so. We sat for hours watching the lights appear and disappear — moving in bizzare patterns. They collide and split into two. They change colors. Skeptics say it's car lights on the 67 (and maybe some of them are) but they've been sighted and recorded long before there were cars. Some say it's gas being released from the earth. Some say it's the spirits of conquistadors. Some are satisfied to leave it a mystery. I'm one of those people. Because in a world where we seem to be running out of mysteries, wouldn't it be nice to just drive across Texas on a whim, to a heavenly outpost in the middle of nowhere and see some unexplainable alien lights dancing in the desert?
Yes, it would be. And it was. The whole trip, the whole adventure, was all so damn wonderful.