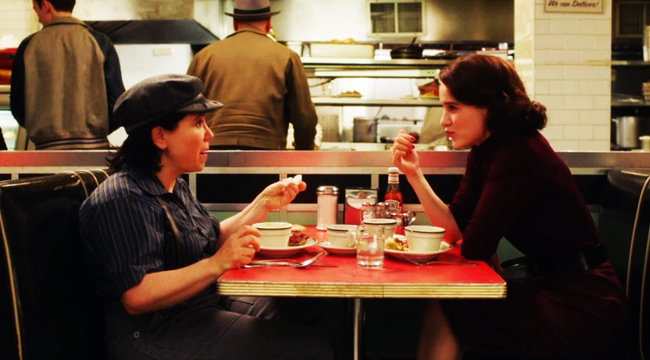 The Marvelous Mrs. Maisel made its triumphant return to Amazon last week. This show is a pastiche of many of our true loves — Vintage comedy! Old NYC! Tony Shalhoub!. The fact that its wide-ranging interests and elements somehow fit neatly into one stylish whole is a testament to the creative team. It inexplicably manages to feel both locked into a specific time and place and absolutely "of the moment."
Among Mrs. Maisel's many threads, you'll often find the late-1950s set dramedy about a woman making it in the New York stand-up scene centered around food. From classic greasy spoon diners to family dinners to all the deli meat you can handle, this show isn't light on the food porn. We all want to hang with Midge at the Stage Deli and let her walk us through the menu while explaining her ridiculous order (more on that later). We've all been out too late bouncing between bars and needed a late night burger and fry fix. Who hasn't had an awkward dinner at their parents' dining table at least once? Hell, even when Alex Bornstein's Susie heats up a can of baked beans, we relate.
With that in mind, we thought we'd pull out our absolute favorite food moments from the first two seasons of the series. We're also offering a related recommendation around New York City for each entry. Because, let's face it, while all of those ridiculously piled pastrami sandwiches, slices of pizza, and late night hot dogs left us salivating for more of The Marvelous Mrs. Maisel, they also left us hungry.
Lutzi's Meats and Poultry Butcher Shop
Lutzi's Butcher shop is a bit of a catalyst in the first episode. Setting aside that this isn't a kosher butcher, the old-school spot is where Midge goes to put on a bit of show of "getting the Rabbi" after her wedding faux pas shenanigans about shrimp in the spring rolls. She orders lamb, pays for another patron's pork chops, and lifts a couple black-and-whites for her doorman and elevator attendant.
It's what we all dream of when we think, "classic deli experience."
Have the experience IRL:
This place is a real location in New York. You can grab your own lamb and pork chops from Moe the Butcher at Albanese Meats in Little Italy on Elizabeth Street.
The City Spoon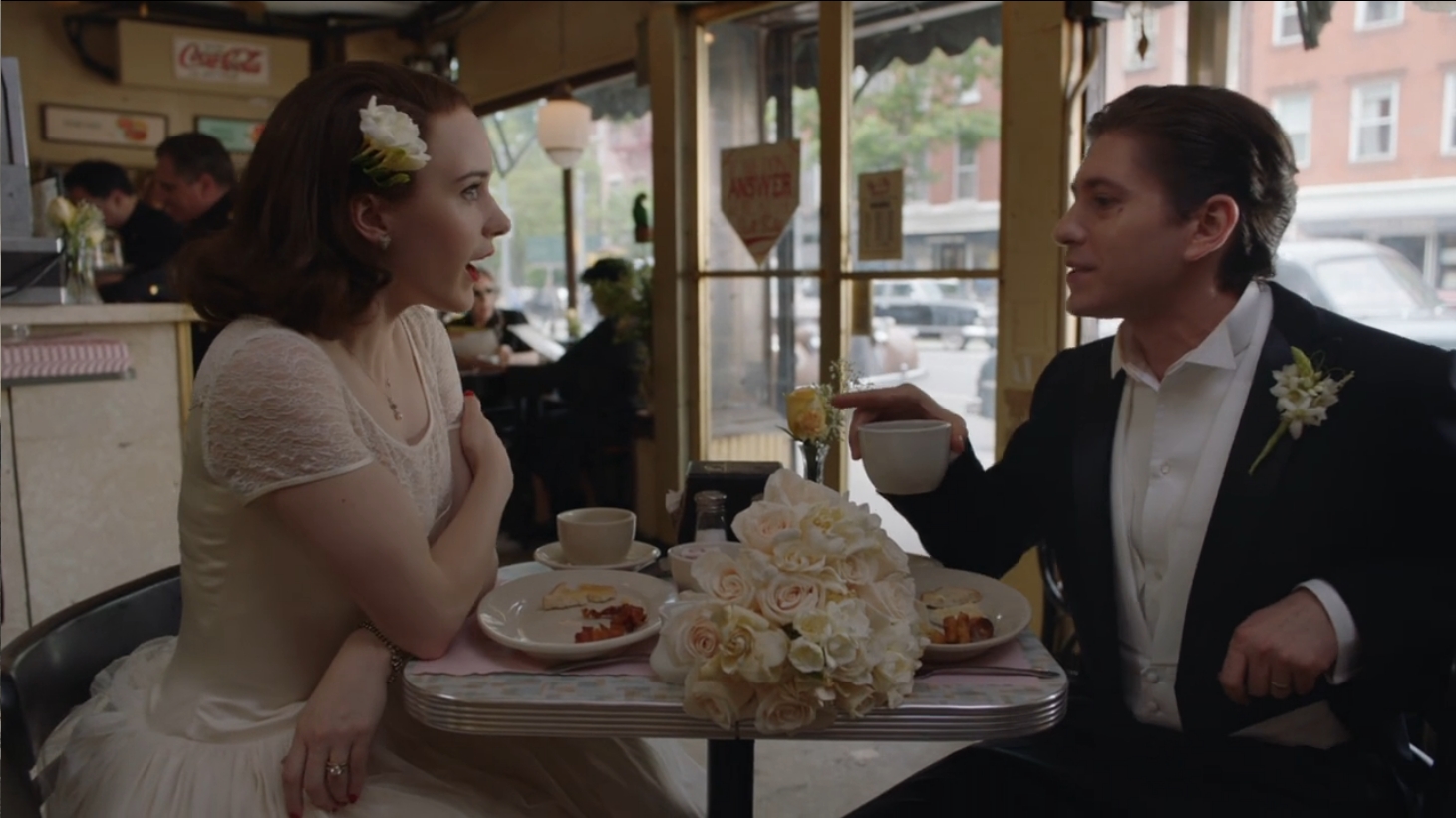 The City Spoon is central to Midge and Joel's relationship. Diners kind of have that pull. They're anonymous while still somehow feeling like home.
Throughout seasons one and two of the show, we find out that Midge and Joel got engaged at the diner after a late night of rollicking around the city. They also consummate their marriage in the diner's bathroom after partying all night at their shrimp-filled wedding. And it's where Susie meets Lenny Bruce for the first time.
Have the experience IRL:
La Bonbonniere sits on Eighth Avenue in Greenwich Village. The interior is very much in tune with the look of the show — with red chairs, old Formica tables, and walls filled with antique photos and posters. The food is classic Euro-American diner fare that will surely satisfy your old NYC soul.
https://www.instagram.com/p/BrIJuYhFC-n/
Late Night Burger and Fries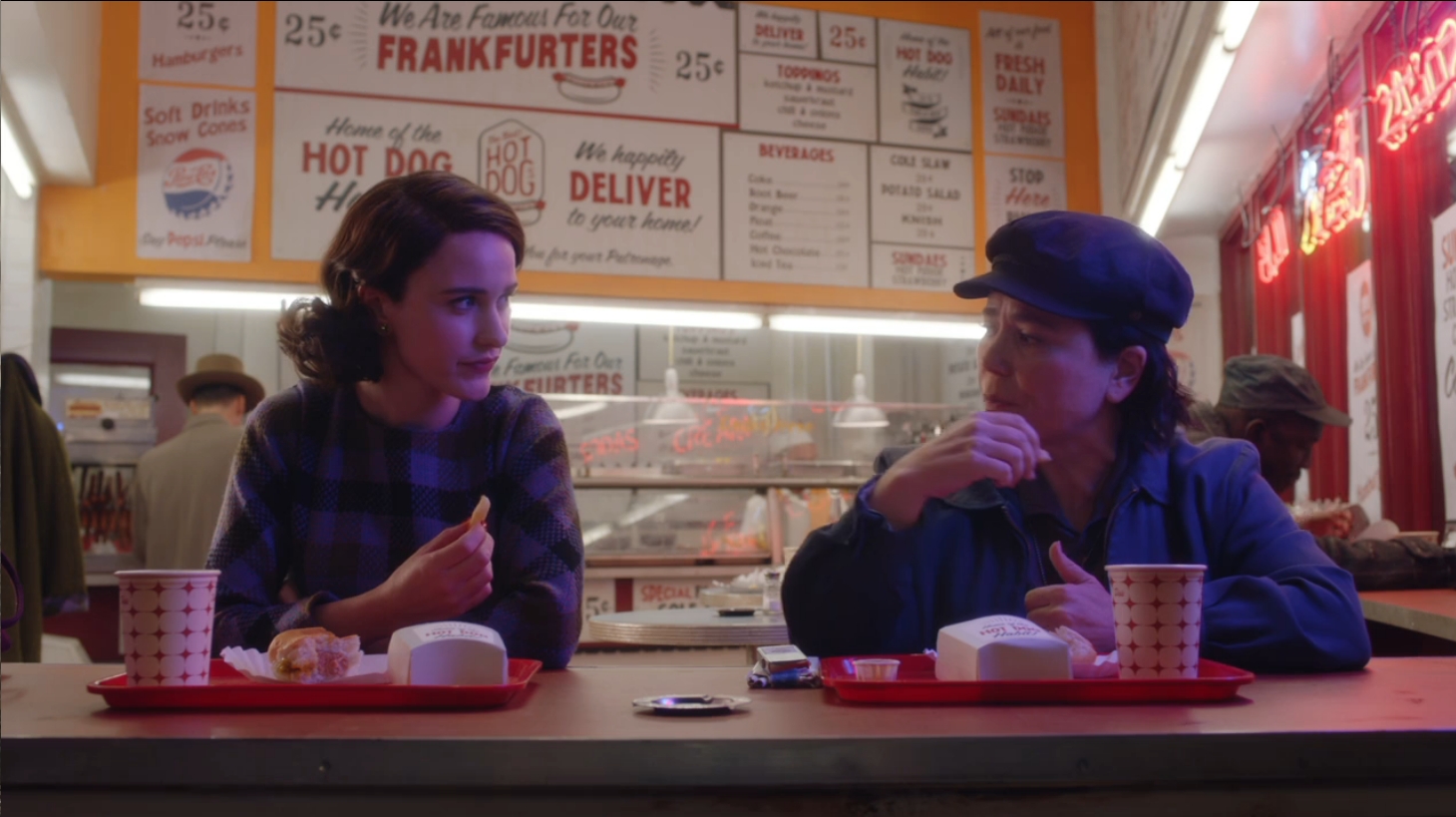 After Susie takes Midge on a tour of all the New York comedy hotspots, they drop into a hot dog and burger joint for a little late night recap. They share a burger and fries with a Coke to wash it all down. Honestly, we've all been there.
That late night burger and fries is an essential part of going out too late, having a little too much fun, and knowing you'll need some calories to sustain you until you finally get home. Also, kudos to Susie for making sure Midge's fries don't go to waste. There's nothing worse than wasted fries.
Have the experience IRL:
The Corner Bistro in the West Village has a very old-school burger joint vibe. There are no frills at this dive. The burgers are on-point and the place stays open until four AM.
Dinner at the Weissman's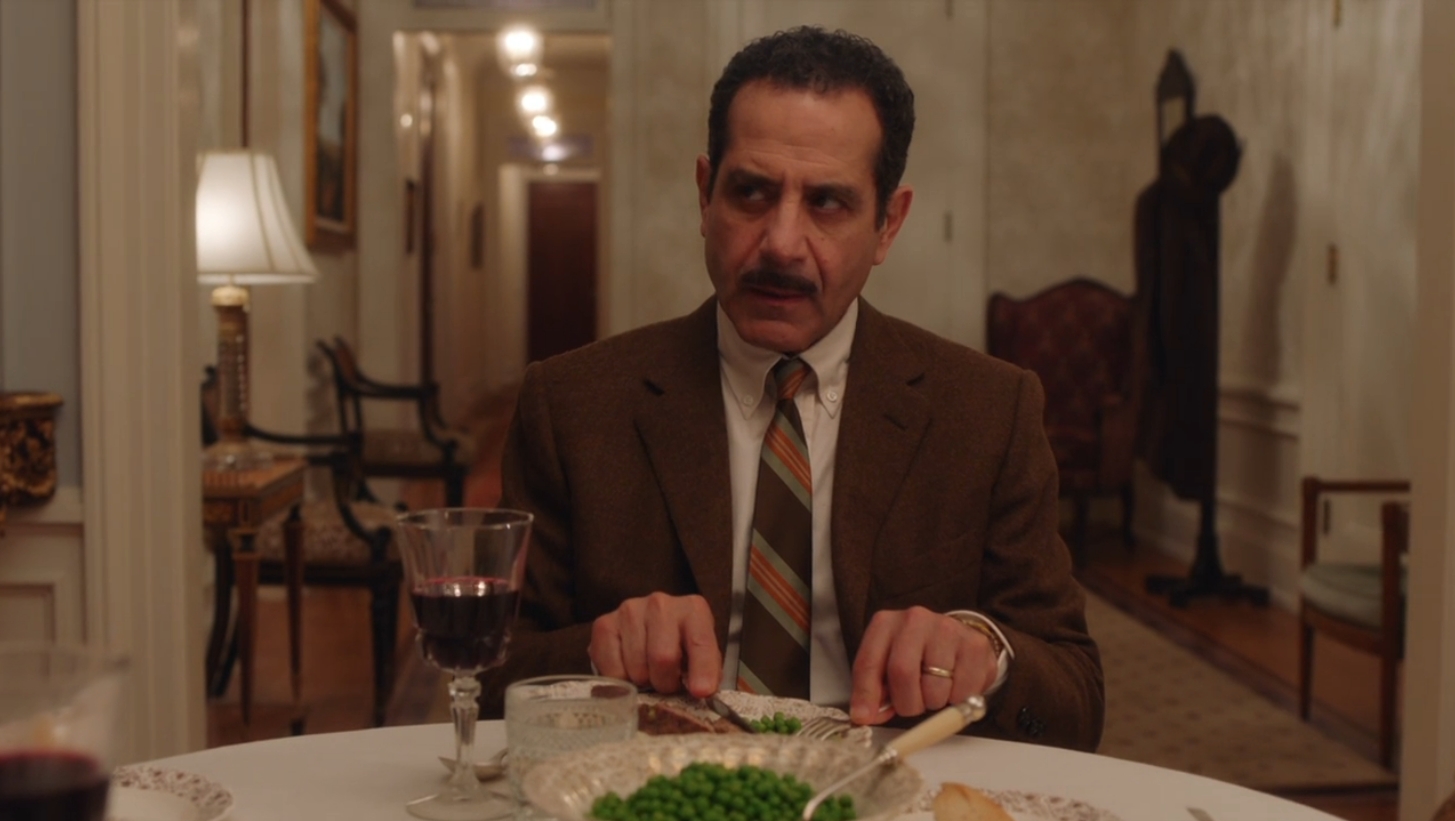 Not to put down Zelda, the Weissman's maid/cook/babysitter, but the real treat of dinner at the Weissman's would be sitting back and watching Abe react to Midge's babbling nature. Though we're still betting Zelda's meatloaves, briskets, and even sandwiches are spectacular. Either way, we need a dinner invitation to sit at that table, drink a little red wine, and watch some fireworks explode over a plate of delicious lamb curry.
Have the experience IRL:
Head home, have dinner with your folks, and tell them you started a career in stand up.
Sally's Old Town Bar
Sally's Old Town Bar is Joel Maisel's local hang. The bar pops up multiple times throughout seasons one and two. The classic tavern has everything you want from an old-school dive: A huge wood and rock bar, a surly bartender, and plenty of booze to while away the hours.
This is the sort of local dive bar where you know they'll know your name. Joel's initial douchy nature aside, we kind of want to get drunk with him at this spot.
Have the experience IRL:
Although it's called Sally's in the show, this is actually the Old Town Bar at 45 East 18th Street. It's one of the oldest bars in New York and barely needs any set dressing for that late 1950s vibe. If you're in New York anytime, this is an essential watering hole.
https://www.instagram.com/p/BqN-60cACLV/

The Stage Delicatessen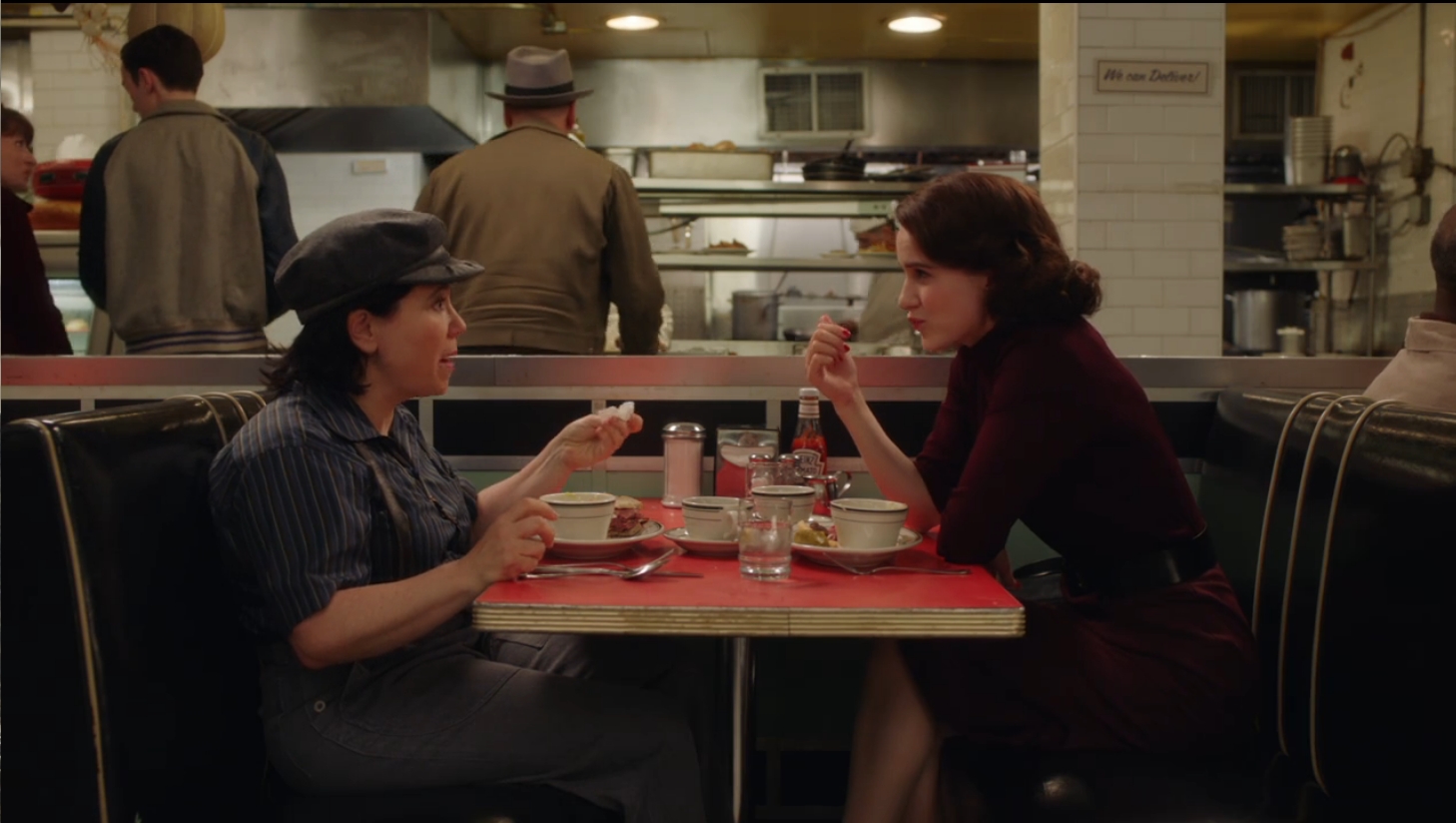 The Stage Deli is one of the most prominent features of The Marvelous Mrs. Maisel world. Though, to be fair, Susie does prefer the corned beef at Katz's and the lox at Greenblatt's. Still, this is where Midge and the comedy managing world hang the most. Plus, Midge has the menu at the Stage down pat. Her order is the stuff of deli dreams: Half a pastrami on rye, half a chopped liver on challah, stuffed cabbage, kasha varnishkes, and rugalach for dessert. Yes to all of that.
Have the experience IRL:
This was a real location on Broadway. Artie's Delicatessen closed a few years back and is now mostly used as a set for delis. So, while you can't hit them up for their kasha varnishkes, you can still hit Greenblatt's for that salmon and Katz still slings all the corned beef you can eat.
A New York Slice
This is a show about New York, so pizza is bound to come up. We see Midge's B. Altman friends ordering pizza at parties and even Rose's "psychic" noshes on a slice. But our favorite moment is from the opener of season two when Susie is nonchalantly walking down the street enjoying a slice.
She's pleasantly surprised by how good it is — right before being accosted by a couple of Far Rockaway thugs. Sadly, Susie's pizza hits the pavement. Still… it looked like a quality slice.
Have the experience IRL:
If you're in Manhattan, you have to grab a slice at Lombardi's in NoLita. This is one of the oldest coal-fired pizza ovens in America. That oven's been turning out pies since 1905. It's iconic and always delicious.
Midge's Backup Hangover Mac 'n Cheese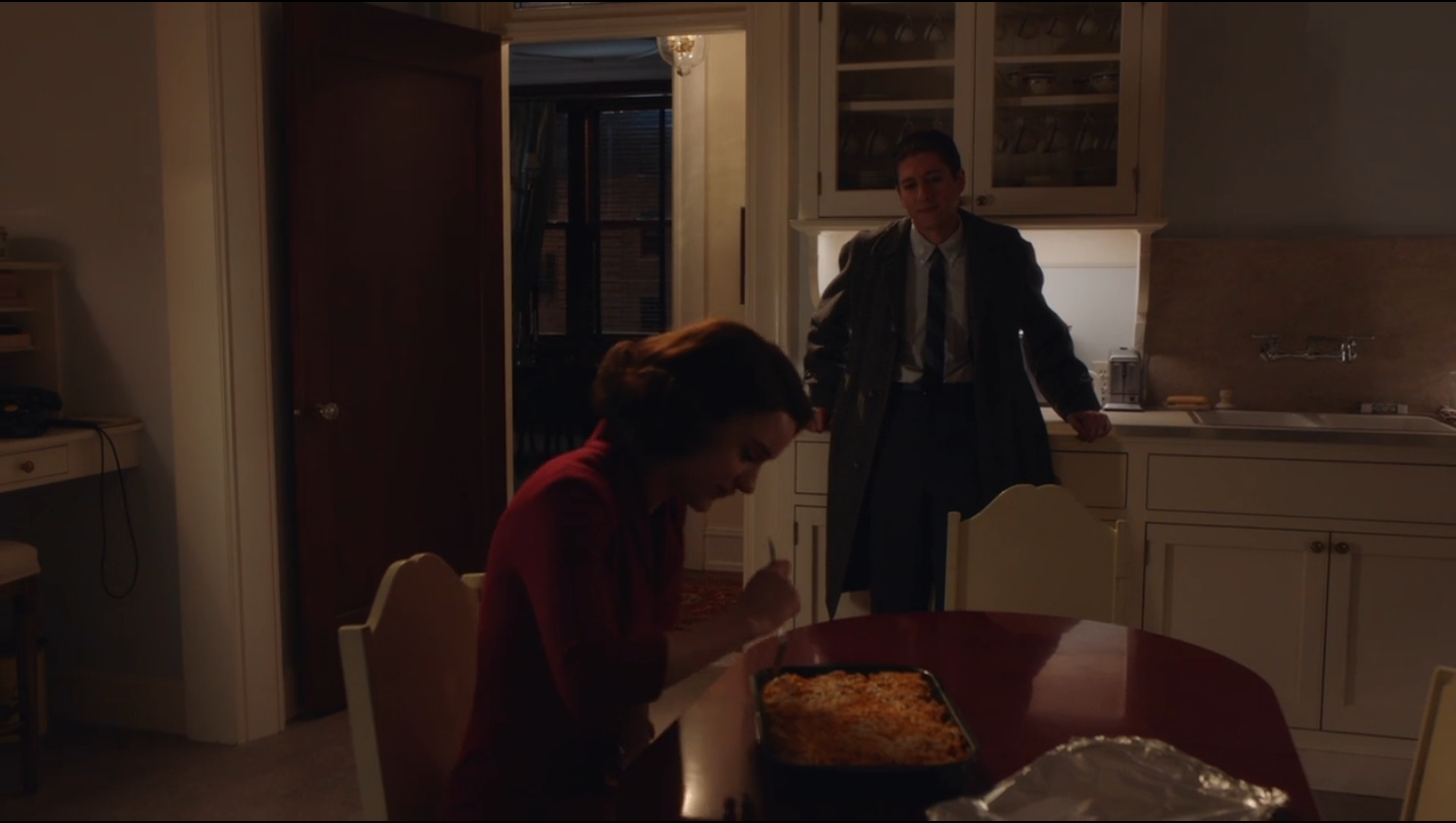 At the end of season one, Midge throws a birthday party for her son and serves a serious mac and cheese. It's baked, thick, and neon orange and we're 100 percent here for it. Midge digs in to help cure her hangover. Solid move.
The kicker, Midge made a backup hangover mac and cheese and digs in as soon as she gets home that night, still nursing that throbbing headache. This leads us to ask: is mac and cheese the best hangover food? It's certainly a contender.
Have the experience IRL:
Check out the Uproxx Cooking Battle for some great mac and cheese recipes.
Chez Paul, Paris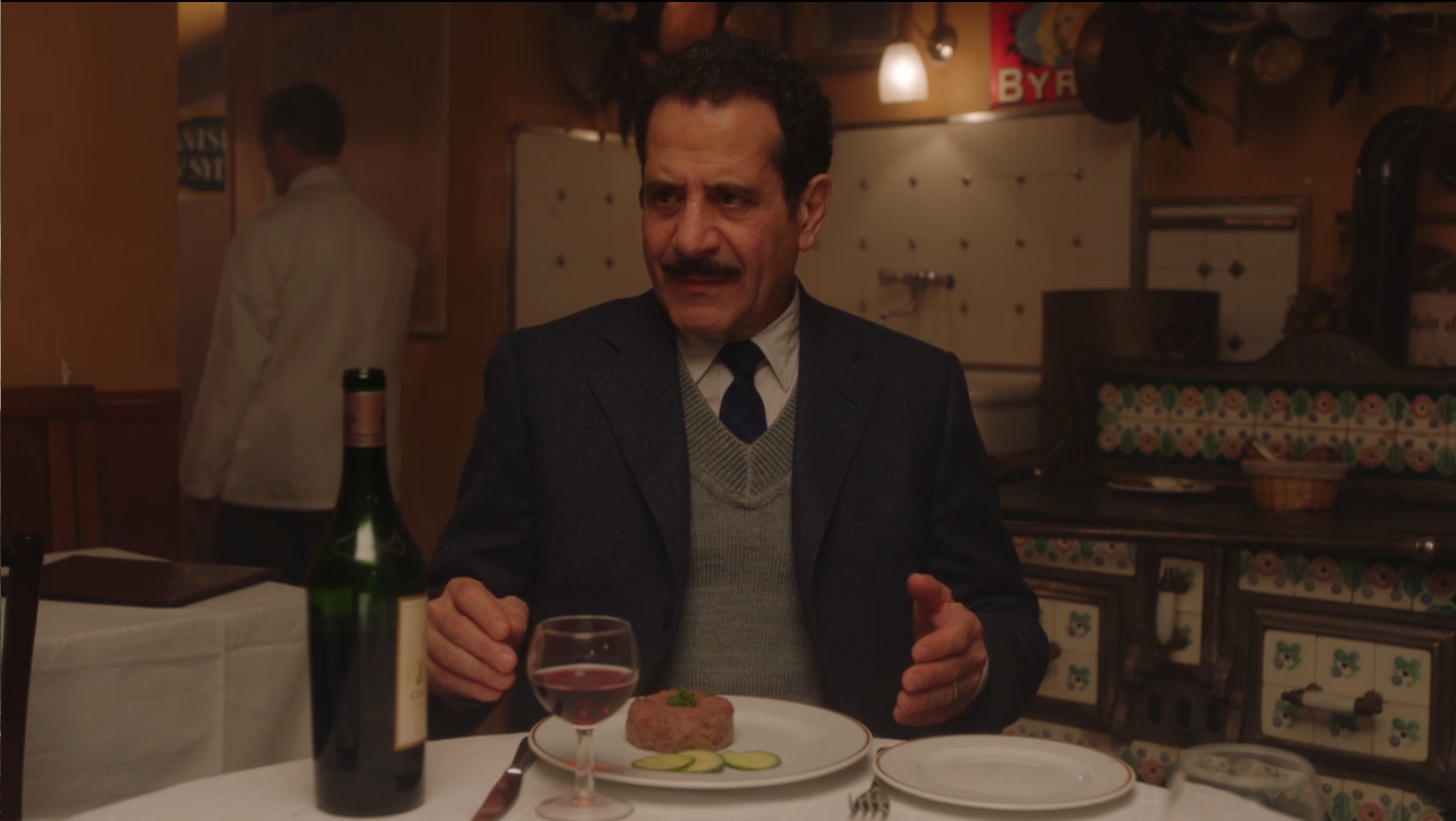 At the beginning of season two, Midge's mother, Rose Weissman — having had enough of her husband Abe's distant nature — sets off for Paris. Rich people, amirite? Rose's idyllic Parisian escape comes complete with a bohemian artist community, scrappy dog, and bistros where she's welcomed as one of their own. It's the Paris we all long for.
Initially, Rose, Midge, and Abe come to a head during a meal at Paris' famed Restaurant Chez Paul over a plate of beef tartare. Sadly, the beef tartare goes untouched. That's a culinary travesty if you ask us.
Have the experience IRL:
You can visit the real Chez Paul on rue de Charonne in the eleventh arrondissement of Paris. The bistro is still very much appears as it does in the show. It's all old European turn-of-the-century charm. Make sure to order (and eat) the tartare with a nice bottle of local red wine.
Bakery and Farmer's Market in Paris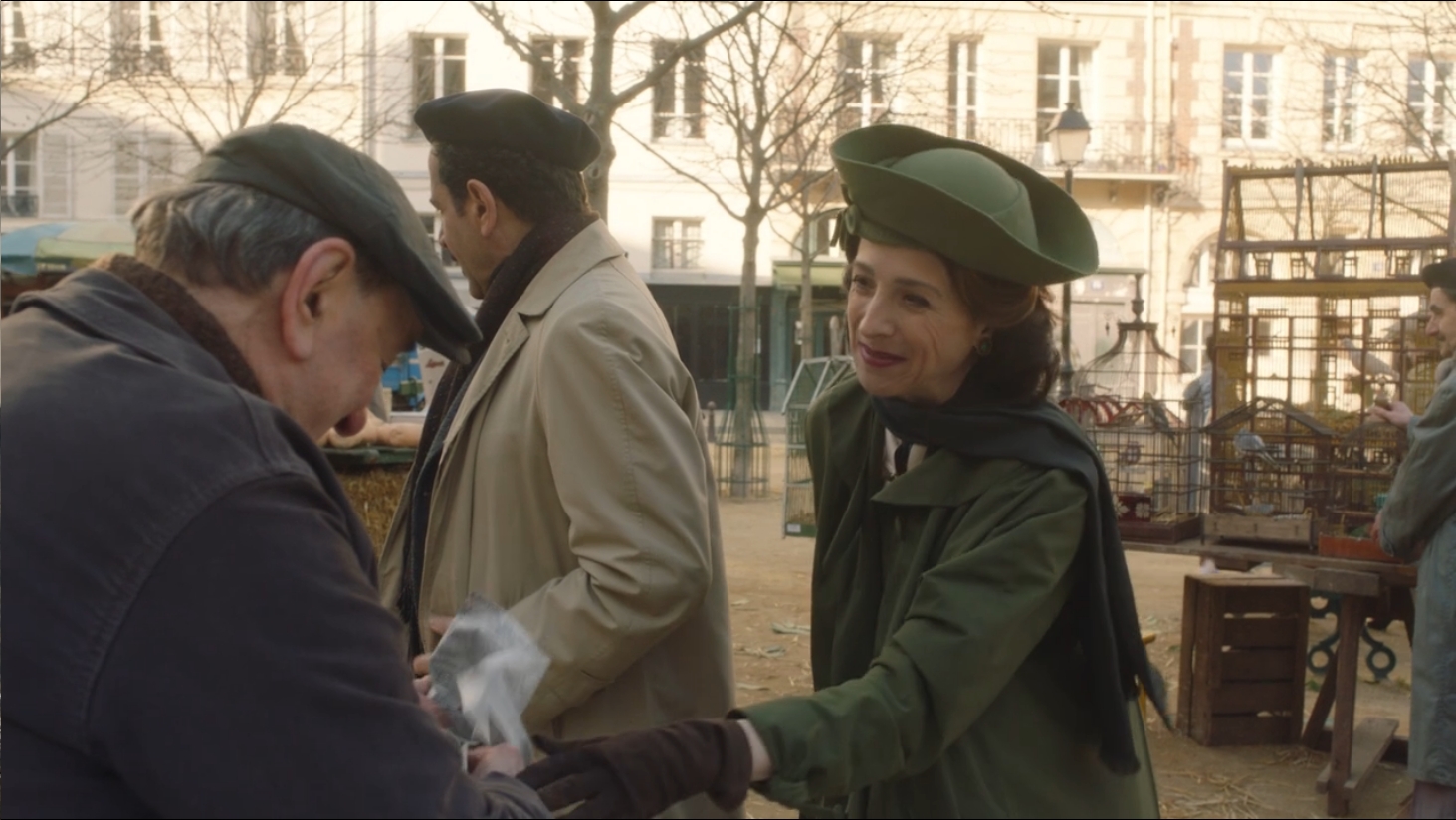 Sticking to Paris, Rose and Abe live a postcard-perfect Parisian life in the second episode of season two. They stroll through book markets along the Seine. They hit up bakeries overflowing with baguettes and motley cakes. They wander through farmer's markets and haggle for eggs, milk, and butter. Parisians are in the background buying live chickens to take home for dinner. This is a stark contrast to the ready-made look of the food in New York's butcher shops and fridges. It's fresh and raw and we want to be there.
Have the experience IRL:
Go to Paris and walk around. Seriously, Parisian bakeries abound in every neighborhood. And, here's a list of the city's 72 farmer's markets.
Bar Hot Dogs with Martinis
If a bar doesn't serve hot dogs as a late night snack, is it really a good bar? No, no it's not. It might be counter-intuitive, but nothing goes better with a martini than a hot dog smothered in mustard. It's a matter of refined simplicity meets savory simplicity.
When Midge continually gets bumped by the brood of chauvinistic comics at her late night gig, Susie suggests some nourishment in the form of tubed meats. It's a great call and makes us feel like every bar should have this option.
Have the experience IRL:
Crif Dogs at St. Marks Place is a great bet for the perfect hot dog in a city full of amazing hot dogs. It's open until two AM, making it perfect for a post martini nosh. Grab a classic New Yorker and don't skimp on the mustard. They also do a decent late night burger and fries if you're really hungry.
Everything about Abe in the Catskills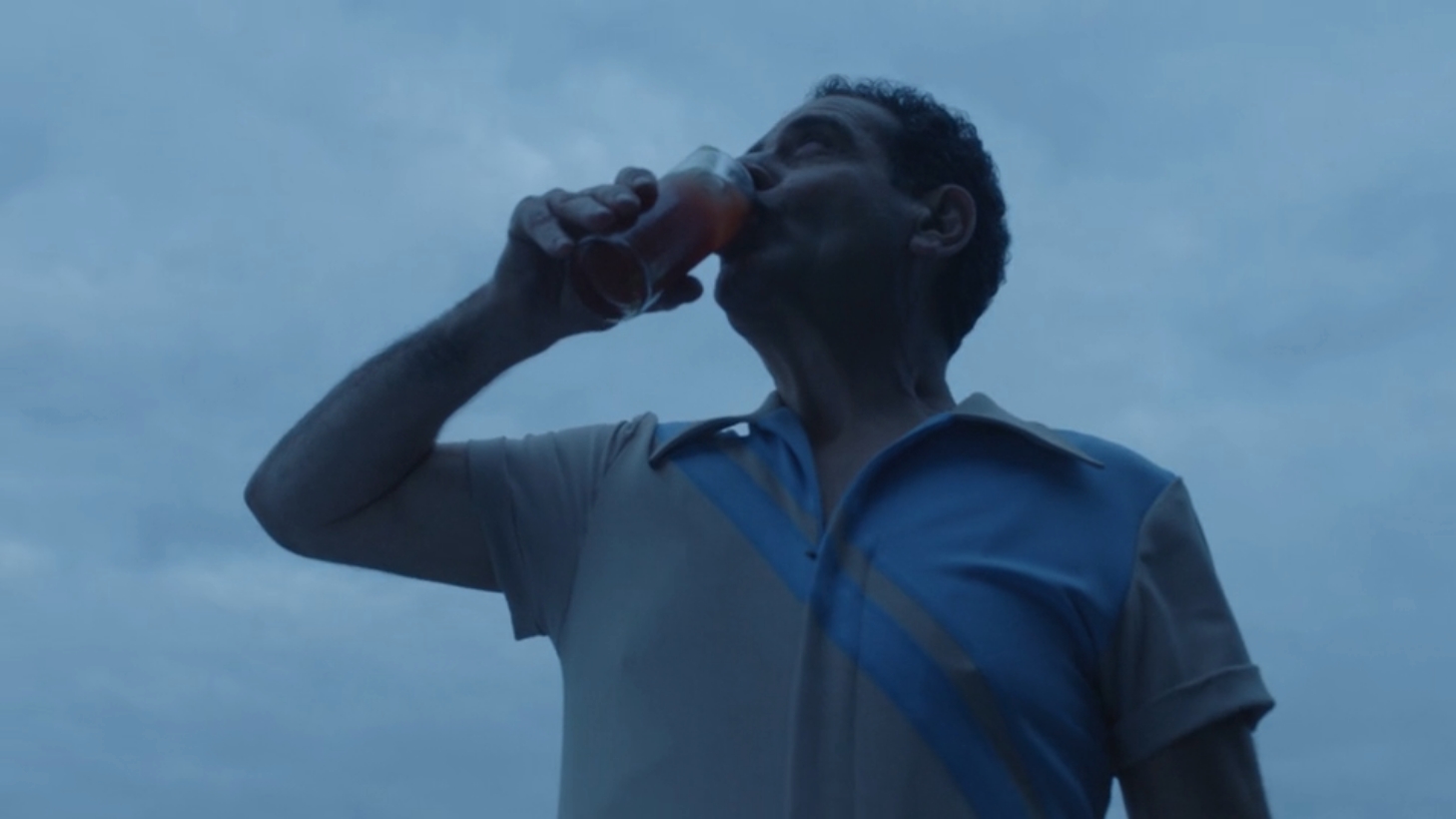 The Weissman's and Maisel's annual summer trip to the Catskills takes up a large portion of season two. The families head up to Steiner Mountain Resort. The highlight, by far, is Catskills Abe. First, there's his tomato juice indulgence. The dude basically lives on the stuff. He downs perfectly garnished glasses of the red elixir pretty much all day.
Then there's Abe's "Alcohol Consumption Index." The genius mathematician has it all worked out on a flashcard. He drinks certain cocktails at certain hours to assure he doesn't get shitfaced. Later, of course, Abe does indeed get fall-down drunk. He proceeds to demand all the pickles because, in Abe's own words, "the brine in the pickle counteract the alcohol."
Oh, Abe, how we wish that were true.
Have the experience IRL:
Steiner Mountain is Scott's Family Resort in Deposit, New York, in the real world. The resort has been in operation since 1869 and still looks almost exactly like it does in the show. Rooms in the main hotel clock in at $162 per night if you're looking to get away in the Catskills and take a step back in a time. Tomato juice optional.
EDITOR'S PICK: Barney Greengrass
"The Sturgeon King" is one of NYC's all-time great delis and an absolute Upper West Side institution. Though the show hasn't set a scene there (yet), it comes up constantly — in arguments between Joel and Midge, when Midge is interviewing agents, in the Weissman household — and for good reason. The food is absolutely delicious. Striking in both its old-world simplicity and modern complexity.
Walk in, pay $21 for a sturgeon sandwich and leaving knowing that it was worth every penny. If you're on the hunt for iconic culinary experiences in New York, this is where to go.