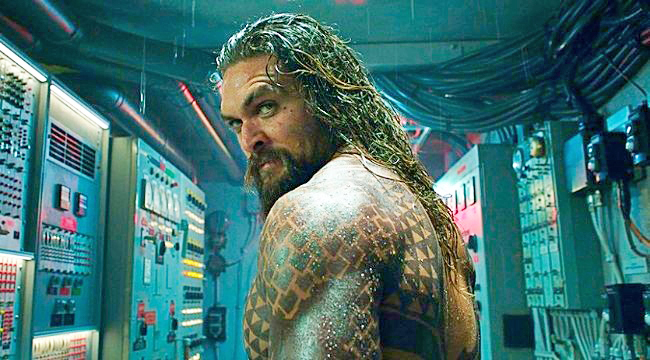 We have arrived at the most exciting ten-to-12 day period of the box-office year, where films can earn as much on any day of holiday break as they typically would earn on a Friday or Saturday night during the rest of the year. That is spectacular news for Aquaman, which earned $27.8 million on its first Friday, which is about what Jumanji: Welcome to the Jungle earned in its first three days last year (Wed – Friday), and that movie went on to earn over $400 million domestic. Aquaman is obviously a different kind of film, but it looks like a $72 million haul for its first three days (plus previews) with the possibility of hitting $100 million through Christmas Day. That is not quite as high as the $120 million some were predicting, but the weekend before Christmas often proves to be less trafficked than Christmas Day and the week following. With an A- Cinemascore and a decent 63 percent on Rotten Tomatoes, expect the DC flick to continue performing well throughout the week to add to the more than $330 million it has already earned overseas.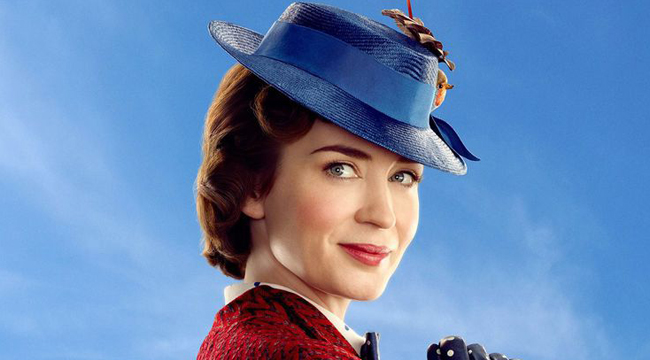 The Mary Poppins Returns' $22.2 million haul doesn't look great compared to Aquaman, but Poppins is a family film and I suspect that a lot of families are holding off to see it on Christmas Day and beyond. It opened on Wednesday and has earned $31 million, so far. Reviews have been decent (77 percent on Rotten Tomatoes) while it, too, owns an A- Cinemascore. In either respect, it's running well ahead of the $13.4 million earned by The Greatest Showman over a similar period last year, and that movie took off after the holiday. Poppins is a musical, which already have great box-office legs, so with decent reviews and a high Cinemascore, the film is expected to play very well over the holidays and beyond.

Relative to the $70 million earned by Aquaman this weekend, the $20.9 million earned by the Transformers spin-off, Bumblebee, doesn't look nearly as impressive, either, but the Hailee Steinfeld and John Cena film has a surprising 93 percent score with Rotten Tomatoes and an A- Cinemascore. With a lot of moviegoers seeing more than one film this week, Bumblebee may prove to be the second choice for many who saw Aquaman first. If it can continue to duplicate its Friday box-office over the next 12 days, it can cross the $100 million mark and go beyond that in January. That result is probably satisfying enough considering how the Transformers films have faded in the U.S. and the fact that they perform much better overseas (Transformers: The Last Knight scored $130 million stateside but $600 million globally, and I suspect Paramount would be thrilled with that result here, especially considering that the production budget on Bumblee came in about $80 million less than The Last Night).
Meanwhile, last week's number one film, Spider-Man: Into the Spiderverse dropped 49 percent and earned $18 million to bring its 10-day total to $66 million. Audiences, however, have loved it, and critically, it's the best blockbuster movie in theaters now, so I expect it will continue to have great legs over the break, as audience members who ran out to see Aquaman and Bumblebee return to theaters to catch Spiderverse. I hope so, anyway, because more than any other film in the top ten, this is the one for which I want to see a sequel.
Holdovers also occupied the fifth and sixth positions. Clint Eastwood's The Mule continues to play very well with older audiences, adding $10 million to bring its ten-day total to $35 million on a $50 million budget (I'm not sure where all that money went). The Grinch, meanwhile, scored $8.8 million in its 7th week to bring its total to $253 million. It will no doubt lose a ton of theaters after Christmas Day, but I suspect it'll manage another $7 million before leaving theaters, meaning it may surpass the $260 million earned by Jim Carrey's How the Grinch Stole Christmas.
Jennifer Lopez's counter-programming effort Second Act proved somewhat fruitful, earning $6.5 million over the weekend. Deadline says that with production budget and the advertising spend, the break-even mark for Second Act is $40 million. It might pull that out as the only rom-com in the marketplace thanks to a fairly decent Cinemascore (B+), which is better than reviews for the film (41 percent on Rotten Tomatoes).

Not every film was a winner, however. Steve Carell's Welcome to Marwen looks like the odd-man out over the holidays. Both critics (25 percent on Rotten Tomatoes) and audiences (B- Cinemascore) disliked the Robert Zemekis directed film, which most believe does a great injustice to the documentary upon which it was based. The $2.3 million it earned this weekend is bad — very bad — but even clunkers can save face over the holidays. Last year, Owen Wilson's Father Figures pulled out $17 million on a $5 million opening while Matt Damon got to $24 million on a $7 million opening for Downsizing. The fact that Marwen opened even worse than both of those films isn't great news, but Universal may be able to avoid total disaster. At least it's not Mortal Engines, another Universal film that finished at number 13 this weekend and has only earned $12 million after 10 days. Marwen only cost $39 million; Mortal Engines cost at least $100 million. It's been a bad two weeks for Universal.
Finally, the ten and eleven spots went to specialty films, Mary Queen of Scots and The Favourite, which earned $2.56 million and $1.9 million, respectively, to bring their overall totals to $3.8 million and $9.9 million. The Favourite is the clear winner here, especially as it has been receiving all the awards attention.
We're not quite done with new Christmas releases yet, either. Christmas Day will see the release of Adam McKay's Vice and Will Ferrell and John C. Reilly's Holmes and Watson. Inexplicably, Sony Classics is also releasing Stan and Ollie next Friday, another movie featuring a comedy duo, this one starring Steve Coogan and … John C. Reilly. Moviegoers will have a lot of opportunities to see John C. Reilly this year. On the Basis of Sex and NIcole Kidman's Destroyer will also open in the specialty markets.
Source: Deadline, Box Office Mojo