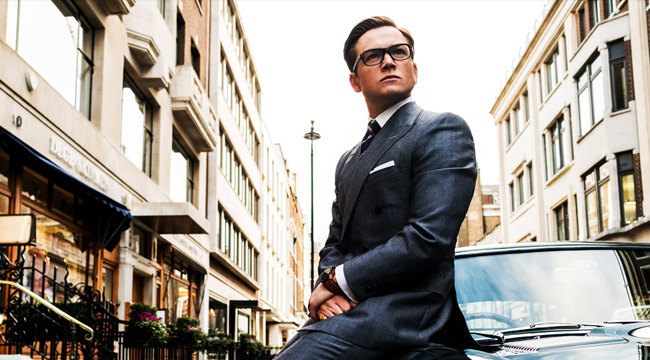 A year has passed since Gary "Eggsy" Unwin (Taron Egerton) and Harry Hart (Colin Firth) saved the world yet again in Kingsman: The Golden Circle, the sequel to 2015's Kingsman: The Secret Service. Based on the popular comics penned by Mark Millar and drawn by Dave Gibbons, the two films paid as much homage to the James Bond franchise as they attempted to supersede them. Thanks to the many delays recently encountered by the production of Bond 25, however, it seems a third Kingsman film has been confirmed and received a new release date.
According to The Hollywood Reporter, Kingsman 3 will drop on November 9th, 2019, with Matthew Vaughn returning to write and direct the sequel. Very little is known about the third entry, including details about the plot, returning cast members and new additions to the ensemble. Even so, it seems one of the primary reasons 20th Century Fox felt comfortable in confirming Kingsman 3's new release date was the fact that, thanks to Bond 25's being delayed until early 2020, the November 9th weekend is no longer occupied by another spy flick.
Producers for the latter were sent scrambling in late August when director Danny Boyle departed the project over creative differences. After nearly a month of searching and deliberations, Beasts of No Nation and Maniac helmer Cary Fukunaga was hired to lead Bond 25. Even so, with all the time that was lost, the studio decided to push Bond back some, thereby paving the way for Kingsman 3.
(Via The Hollywood Reporter)