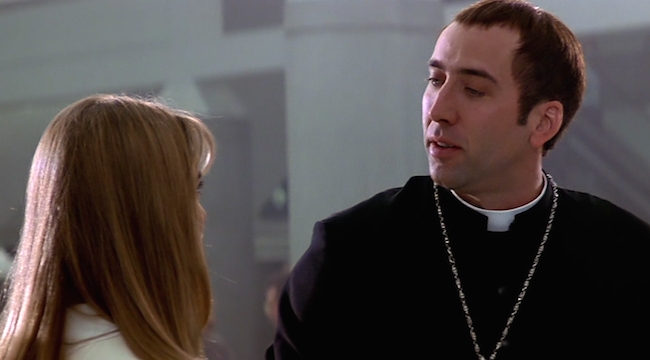 There isn't an actor on the planet like Nicolas Cage. Don't let the occasional frat boy ironic tribute throw you, the Oscar-decorated performer provides something to the world of cinema that no one else can duplicate. (His hairstyles tend to be pretty darn compelling too.) If a recent interview with the actor is anything to go by, after seeing tons of Nicolas Cage projects of varying quality, we might be seeing the end of the Nicolas Cage: Regular Actor era.
The subject came up in Puerto Rico where Cage was discussing his new project Primal. Included in his media encounter was the declaration that Cage saw his days as a regular actor coming to a close with his next chapter as a filmmaker on the horizon.
"Right now, I'm primarily a film performer and I'm gonna continue doing that for three or four more years and I'd like to focus more on directing," said Cage in remarks recorded by The Blast.
Cage has a surplus of projects set to arrive featuring his acting talents before that shift comes, including voicing Superman in the upcoming DC animated offering Teen Titans Go! To The Movies. Cage's interest in doing more behind the camera will pair nicely in tandem with the actor's venture Saturn Films and he already has feature film helming experience under his belt. (In 2002, Cage directed the James Franco gigolo drama Sonny which garnered less than flattering reviews.) Here's hoping Cage gets to do whatever it is he wants to and not have to do things to offset certain infamous spending weaknesses.
(Via The Blast)