The Rundown is a weekly column that highlights some of the biggest, weirdest, and most notable events of the week in entertainment. The number of items could vary, as could the subject matter. It will not always make a ton of sense. Some items might not even be about entertainment, to be honest, or from this week. The important thing is that it's Friday, and we are here to have some fun.
ITEM NUMBER ONE – But we need it now
There is very little that almost everyone on the internet agrees about. You know this. Maybe you've typed something harmless into a box on social media — "birds are nice" — and found yourself hours later somehow engaged in a battle of wits with a person you've never met over global economic policy. This is a joke, kind of, but not really. People desperately need to go outside.
That's what makes the Paddington movies so amazing. Well, that and the thing where they're both just lovely pieces of cinema. But, like, yes, almost everyone, even the most jaded wild animals posting on forums in the darkest corners of the internet, loves my sweet fuzzy boy. It's nice. It's just a nice thing. Remember when Hugh Grant played the villain in the second movie? Remember when he sang and danced in prison? I think we all know I'm going to post the video anyway, so it's fine if you need a refresher.
This brings me to some good news and some bad news…
GOOD NEWS
The third movie in the franchise, Paddington in Peru, finally has a release date. And it sounds wonderful already. Look at this description.
In the Dougal Wilson-directed picture, Paddington heads to Peru to visit his beloved Aunt Lucy, who now resides at the Home for Retired Bears. With the Brown family in tow, adventure ensues when a mystery plunges them into an unexpected journey through the Amazon rainforest and to the mountain peaks of Peru.
God yes. Send my fluffy little boy on an adventure. It's been six full years since the last one hit theaters. Think about all we've been through since then. It was literally 2017 when it came out. This was before my beloved Philadelphia Eagles won the Super Bowl. It feels like a lifetime ago. I need it. I need to see my marmalade-loving son heal the world through kindness. Please.
Unfortunately, this brings me to…
BAD NEWS
Look at this.
Paddington in Peru will hit U.S. cinemas on January 17, 2025 MLK Weekend, but will debut in the UK about two months prior on November 8, 2024, Sony said Monday.
NO
COME ON
THAT IS TOO FAR AWAY
AND WHY DO I HAVE TO WAIT UNTIL AFTER ENGLAND GETS IT?
GIVE TO IT TO ME
NOW
OR AT LEAST AS SOON AS IT IS DONE
JUST FINISH THE MOVIE AND RELEASE IT THAT NIGHT
HIT SEND AND GIVE IT TO EVERY THEATER
WE HAVE THE TECHNOLOGY
PROBABLY
OR WE CAN INVENT IT
COME ON
WE'RE GOING TO HAVE TO FLY TO LONDON, AREN'T WE?
WHEN IT COMES OUT THERE
I CAN'T WAIT THOSE EXTRA TWO MONTHS
WE CAN CHARTER A PLANE
I AM BARELY JOKING
I APOLOGIZE FOR YELLING
PADDINGTON WOULD BE SO DISAPPOINTED
BUT STILL
LISTEN TO ME
IT'S IMPORTANT
COME ON
ITEM NUMBER TWO – While I'm on the subject of excellence in cinema…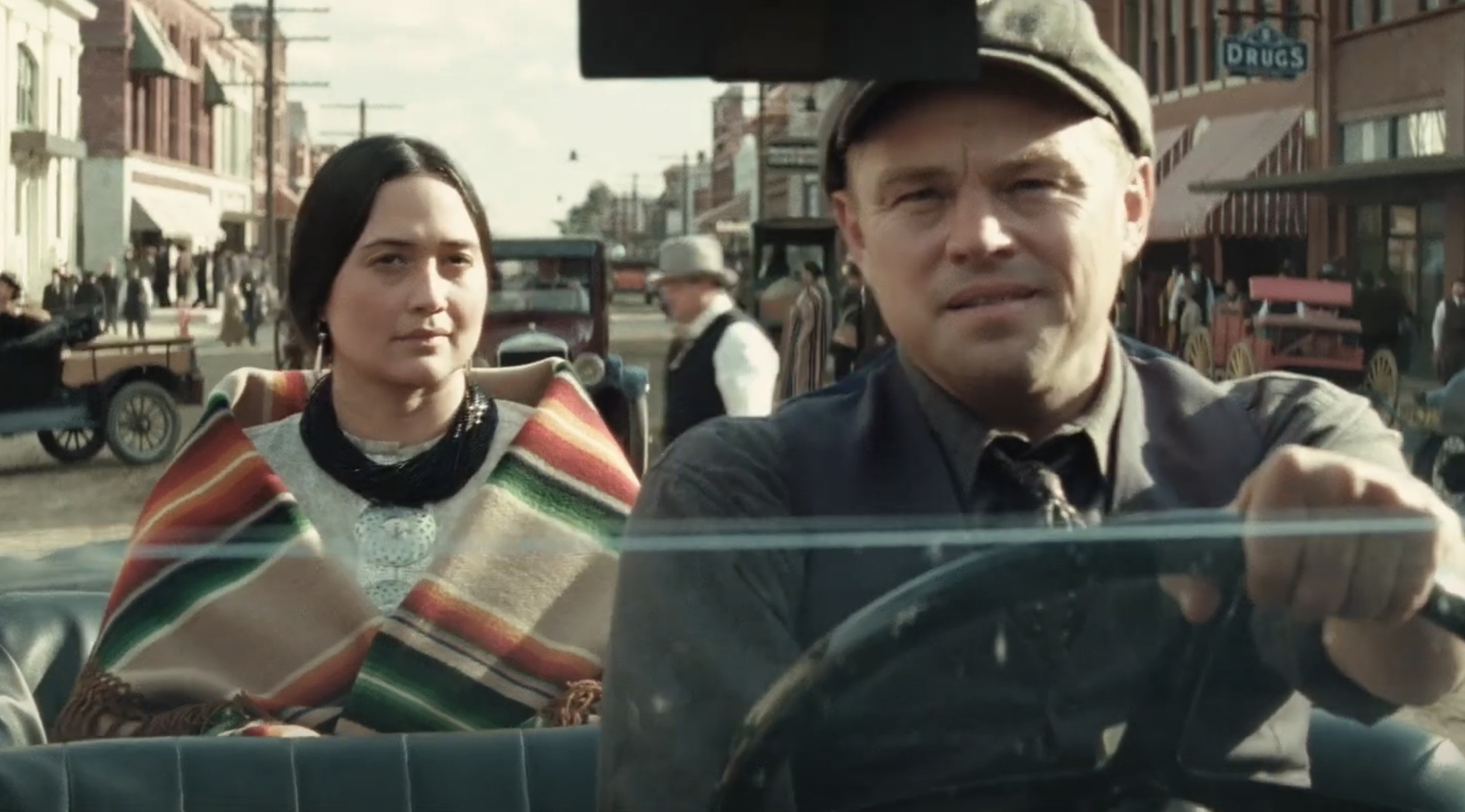 Two bits of news about Killers of the Flower Moon to get to, neither of them about the thing where Leonardo DiCaprio wore butt padding to shoot a scene where Robert De Niro quite literally whupped his ass. I'm as shocked as you are. But we have serious business to get to. We will have fun later, I promise. There's a story about a bull semen heist coming up soon. The brand must remain strong and powerful at all times.
But first, from a report in Variety about the box office numbers for the film…
"Killers of the Flower Moon," which has drawn some of the strongest reviews of the year, is hoping for its own sustained run in the weeks ahead. A positive A- grade through research firm Cinema Score shows that initial audiences are happy to go along for the ride. Even more striking is the film's initial draw with younger audiences — 46% of opening night moviegoers were under the age of 35.
It's tempting here to both overreact to this ("THE KIDS ARE SICK OF MARVEL AND ARE READY TO USHER IN A NEW ERA OF CINEMA") and underreact to it ("Eh, there will always be film school dorks who want to see star-studded Scorsese movies"), so let's try to find the middle ground here…
Maybe people just like stuff that's good and cool? Like, whether it's a comic book movie that's done well or a 3.5-hour take on atrocities committed by powerful dudes, maybe people just want original stuff that's worth their time and doesn't half-ass the story or pander to them. That could be happening here. Maybe the big takeaway is "work harder and give resources to people who care a lot about the product." Tougher to replicate, but still.
Second piece of business: In addition to a lot of the fawning over the movie, there was also this interesting thread on social media from Reservation Dogs star Devery Jacobs.
The gist of the thread is that the film, despite having good intentions, continued the trope of white dudes rampaging through indigenous people on film, which Devery says "normalizes the violence committed against us and further dehumanizes our people." Per EW:
Jacobs noted she was particularly perturbed by the effusive reaction to the film online. "And to top it off; to see the way that film nerds are celebrating and eating this shit up? It makes my stomach hurt," she wrote. "I can't believe it needs to be said, but Indig ppl exist beyond our grief, trauma & atrocities. Our pride for being Native, our languages, cultures, joy & love are way more interesting & humanizing than showing the horrors white men inflicted on us."
So, I think two things are worth noting here…
One is that this serves as a good reminder that your perspective on things isn't the only perspective on things and that it's always useful for your growth as a member of society to learn more about other people. Like, as regular readers know, I have a spinal cord injury and use a power wheelchair to get around. Prior to my injury, I never thought twice about the depiction of disabled people on the screen. Now, I see another story about some "inspirational" figure who overcomes their disability to bring the whole town together for the big parade and it makes me want to puke. And it bums me out when able-bodied actors play characters in wheelchairs, if only because there are already so few good roles like that to begin with. So, yeah, thank you to Devery Jacobs for speaking up on this to add some nuance to it all for people like me who have a different lived experience. It's okay to listen instead of talk sometimes. Try it. You can learn a lot that way. I think that's the point here.
The second thing is that everyone should watch Reservation Dogs. It was so good. I'm going to link to my piece about it again now.
Good chat.
ITEM NUMBER THREE – While I'm on the subject of movies that star Leonardo DiCaprio
Hey, let's see how things are going in New Zealand…
Residents of the small coastal city of Porirua, New Zealand, are asking local music geeks to think twice about blasting Celine Dion hits from bullhorns at earsplitting levels in the middle of the night, according to reports.
Seems reasonable to me. Let's read on.
Dubbing themselves the Siren Kings, groups of people strap multiple massive speakers to their cars and blare music ranging from reggae to Dion classics including "My Heart Will Go On," robbing residents of sleep. The goal is reportedly to see whose music broadcasts the loudest and clearest.
Please picture some poor guy in New Zealand just trying to get some sleep after a 12-hour shift in a warehouse he had to cut short because his daughter puked in school and needed to be picked up and it's like 3 a.m. and suddenly he hears the opening notes of the Titanic song off in the distance, knowing they are going to build and get louder and eventually rattle the windows of his apartment building as the cars turn down his street right as the chorus swells.
No jury would convict you. That's all I'll say.
More background, from The Guardian:
"They play half a song and tweak it on their things and make a screeching noise so it is not like you're even listening to good music," said Baker, who is supportive of considerate siren kings. "I don't mean to be awful but it's not even a complete song."
I'll be honest here. I'm only including this blockquote for the phrasing of "who is supportive of considerate siren kings." I love a considerate siren king.
More background, via The Spinoff, who spoke to the Siren Kings for their take.
"We hold battles and compete for different titles and categories. The battle involves three rounds which are scored by judges and one of the main things judged is the clarity – so any distortion or reverberation will make you lose.

"Celine Dion is popular because it's such a clear song – so we try to use music that has high treble, is clear and not much bass. Reggae is our go-to as it has nice beats and doesn't sound distorted."
Okay, yes, it's settled. I need a full docuseries on this by next fall at the latest. Thank you.
ITEM NUMBER FOUR – Let's check in with Jean-Claude Van Damme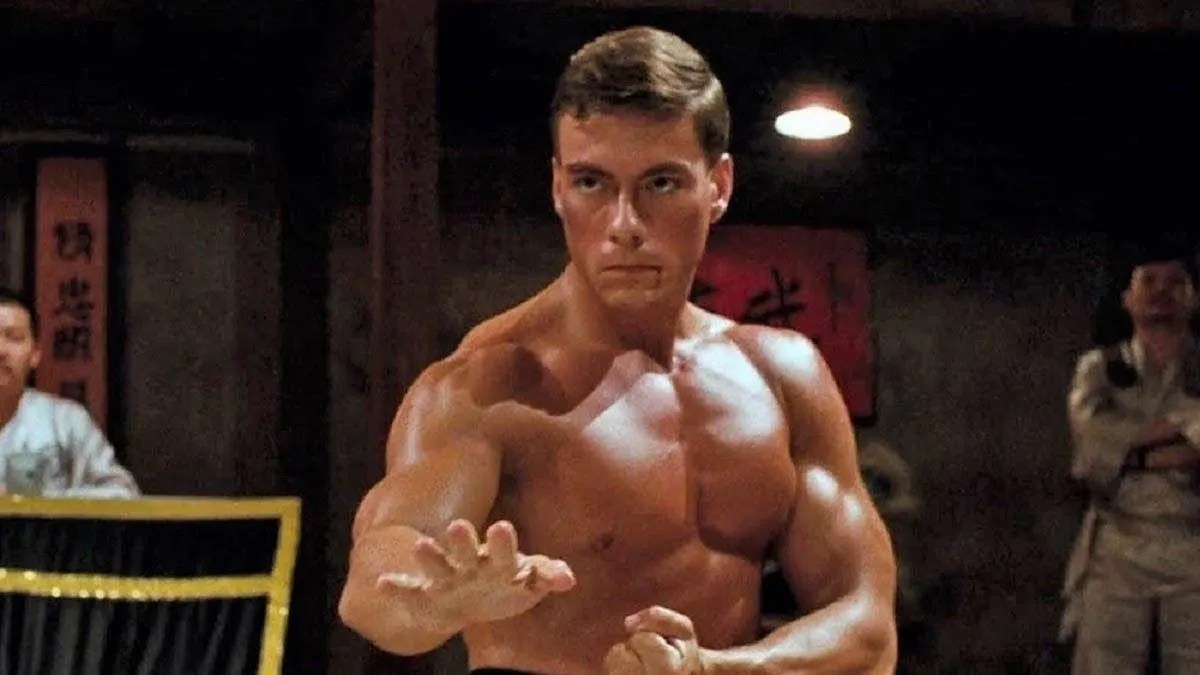 I have wonderful news: Jean-Claude Van Damme is releasing a new Irish whiskey and is out talking to anyone who will help him promote it and is saying some truly wild stuff. It's an incredible time to be alive. He had an hour-long video chat with a writer from The Telegraph and I really do need you to go read the write-up of it. The whole thing is so beautiful.
Let's hit some highlights: Here he is talking about roles he missed out on over the years and dropping a neutron bomb on my entire life.
Van Damme has also missed out on a role in another mega-franchises. "They want me in Fast and Furious," he says. And what a bit of casting that would be. "But Vin Diesel said, 'No, I don't want him.'"
Three notes here:
I need to know why Vin Diesel doesn't want Van Damme in a Fast and Furious movie
I really loved that Van Damme is just getting messy as hell out here
Someone please ask Vin about this
Moving on.
Van Damme recalls that Peter Guber, the former head of Sony Pictures, wanted to promote a fight between them. "They were having an idea to have a fight between me and Steven at The Mirage [the Las Vegas casino resort]," he says. "Twenty million each. He didn't take the fight."
Three more things:
Please imagine if this had actually taken place in like 1991
We should have pay-per-view fights between our biggest action stars every year at Thanksgiving
I want to see Jason Statham fight Keanu Reeves
Moving on again.
"If him and I fight, I run faster than him – much faster," he says about Seagal. "I would run away. He's going to try to catch me, he's going to get out of shape. I come back and fight. Do you like the technique?"
I love that Van Damme has put actual thought into this. I also love that it gives me another excuse to post the greatest tweet ever written.
Why would I put JCVD , and I do like him, in EXPENDABLES when I know SEACREST could destroy the one time great . ASK STEVE AUSTIN, he knows.

— Sylvester Stallone (@TheSlyStallone) September 17, 2010
The "ASK STEVE AUSTIN, he knows" at the end of this has been haunting me for a decade. Someone please ask Steve Austin about this, too. I need closure on a lot of things here.
ITEM NUMBER FIVE – This is… cool
We can be quick about this one. The NBA is trying to get people all hyped up for its new midseason tournament in Las Vegas and, to do so, made this commercial where famous basketball players engage in a little Ocean's Eleven-style hijinks. I'll turn it over to my colleague Robby Kalland for more details.
The league is excited about the concept, but the response from fans has been a bit tepid and it's probably going to take a little bit of time to make it something fans really start to care about. For this year, the NBA is doing its best to get people excited for the inaugural tournament, and they're leaning into the Vegas aspect to promote it. On Tuesday night, during TNT's opening night games, the NBA debuted a delightful new "Heist" spot featuring Michael Imperioli and a number of NBA stars lurking around a Vegas casino trying to steal the In-Season trophy.
Which is cool. And fun. And it gives me a chance to link to the follow-up piece Robby wrote where he re-cast the Ocean's movies with NBA players. I'm really just very proud of everyone here. Especially Robby, though.
READER MAIL
If you have questions about television, movies, food, local news, weather, or whatever you want, shoot them to me on Twitter or at brian.grubb@uproxx.com (put "RUNDOWN" in the subject line). I am the first writer to ever answer reader mail in a column. Do not look up this last part.
From Sonny:
You've been kidnapped and held in the most secure prison in the world. (Think like the jail in Escape Plan, but maybe not on an island)

You have the chance to choose one man or team to extract you from there, which one do you choose between:

John Wick
Dom Toretto and the Family
Ethan Hunt
Barry Berkman

Or anyone else I might have forgotten.
Okay, this is a terrific email. I've thought about it a lot. There are three things I'm looking for from a team that is tasked with extracting me from a high-security prison:
Success rate
Limited body count
Shenanigans
The second one rules out John Wick. The first one rules out Barry. Tom Cruise seems too intense for shenanigans. I worry I would get carsick speeding away from the facility with Dominic Toretto. So…
Yeah, let's just go with The Muppets. I want to escape an island-based prison on a speedboat with Gonzo and Rizzo the Rat. Kermit and Miss Piggy can disarm a dozen security guards. Maybe the Swedish Chef can poison the warden with a cupcake. This is both an entirely predictable answer from me and one I stand by completely.
In conclusion, more emails should start with "you've been kidnapped." Thank you, Sonny.
AND NOW, THE NEWS
To Ireland!
Two artificial insemination tanks have been stolen during a burglary in Clogher, County Tyrone.

The tanks contained what has been described as a "large quantity" of cattle semen.
Ladies and gentlemen, we have a cattle semen heist on our hands.
The size of the tanks stolen is not known but the police say they and their contents were of "significant value".

Cattle semen can be expensive depending on the quality of the bull.

Semen from prize-winning animals can command a very high price.
Two notes here:
I am learning so much more about cattle semen than I expected when I woke up this morning
The little piano breakdown from "Sinnerman" by Nina Simone but it's plucked out on a banjo
This is important.
Semen storage is a specialised industry and as one farmer put it to me: "You don't mess around with liquid nitrogen."

It's used for cryogenic storage – essentially freezing something to preserve it.

But that cold temperature makes it very dangerous, which is why those using it for artificial insemination storage must be trained and registered.
"What do you do for work?"
"Oh, actually I'm in school now."
"Well, that's great. What are you studying?"
"How to properly store bull semen using liquid nitrogen."
"… ah."
They are of a size that they can be transported in a car, strapped in with a seat belt.

But you would have to drive very slowly to ensure the lid didn't come off.
If at any point this weekend you find yourself wondering what I'm up to, please know that the answer is probably "imagining a low-speed car chase through the hills of Ireland where someone is trying to lose the police while a tanker of bull semen is strapped into the passenger seat next to him."