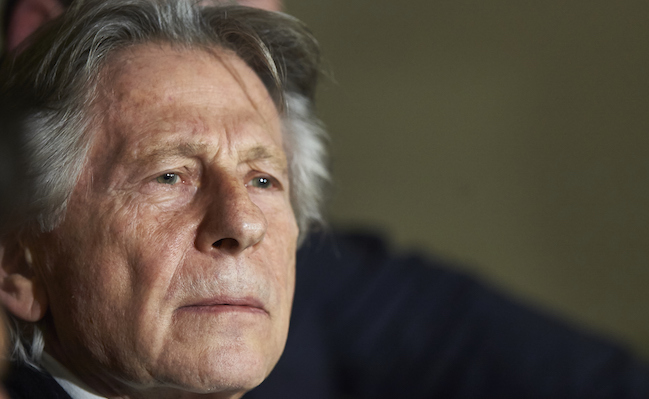 Director Roman Polanski, who fled the United States after pleading guilty to "unlawful sexual intercourse" in the late 1970s, might finally face that charge in court. While it's not certain, but more on the likely side given how he escaped extradition to the U.S. in 2009 in Switzerland and in Poland in 2015, the new Polish government is taking up his extradition case again. There's been a lot of back and forth in this case with the United States launching a recent (albeit unsuccessful) formal extradition request with Poland. The most current development in this case involves Justice Minister Zbigniew Ziobro's appeal of the last decision not to extradite. Ziobro's main concern is that the director is receiving celebrity treatment:
"If he was just a regular guy, a teacher, doctor, plumber, decorator, then I'm sure he'd have been deported from any country to the U.S. a long time ago."
Polanski's lawyer disputes this, saying that if those in favor of extradition had a case, then even being a celebrity would not protect his client.
Ziobro is able to appeal this ruling because of the new conservative government in power in Poland. Under them, the roles of justice minister and prosecutor general have merged, giving Ziobro the ability to appeal this ruling. As Deadline reports, Polanski has dual citizenship with France (which won't extradite its citizens) and Poland, where Polanski also has a residence. The last attempt to extradite him started in October 2014, and then culminated in the formal January 2015 request, when Polanski was in Poland working on a film. Polanski pled guilty in 1977 to having "unlawful sexual intercourse" with a 14-year-old girl in Los Angeles, but fled the country after believing that the judge in the case would treat him unfairly at a sentencing hearing.
Polanski has been "at-large" in Paris since then, and still has his defenders, like Adrien Brody. It's hard to believe that he will actually be forced to return to Los Angeles to face what he did, but his case represents a shift in how we view beloved directors, actors and other Hollywood luminaries who reportedly commit sexual abuse. It's hard to imagine that even 10 years ago, director Woody Allen would be heckled by a French comedian for the alleged molestation of his daughter, Dylan, or that a celebrity of Bill Cosby's stature would Bill Cosby face a criminal trial in a 2004 sexual assault case. Again, while all three of these celebrities continue to have their supporters, it goes to show how Hollywood is less willing to automatically side with them now over skeletons like these.