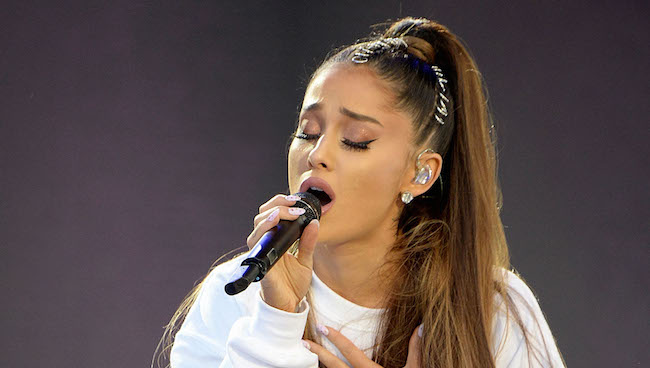 Ariana Grande is all set to become the first honorary citizen of Manchester. The city council of Manchester is looking to bestow the newly minted honor upon Grande to commend her response to a bombing at a concert she held in the city last month. After the attack — which left 22 concertgoers dead — Grande preached unity and love while hosting a massive fundraising concert for the city.
According to the BBC, the Manchester City Council is looking to create a system to honor people who have made contributions to the city by bestowing citizenship upon them. Previously, the council only allowed honorees "freedom of the city," a weighty honor that has only been doled out four times in this century.
"We've all had cause to be incredibly proud of Manchester and the resilient and compassionate way in which the city, and all those associated with it, have responded to the terrible events of 22 May — with love and courage rather than hatred and fear."Council leader Sir Richard Leese said, while considering the honor.
Leese added that Grande "exemplified this response" by returning to the stage to raise millions of dollars for relief funds.
Grande is far from the only musician who has stepped up to help the city following the horrific attack. After their song "Don't Look Back In Anger" became an unofficial anthem of the recovery, the Gallagher brothers have both found ways to support victims and their families.