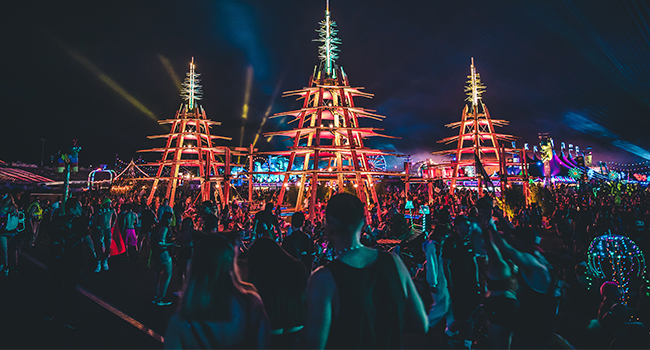 Music Festivals in the modern era are an event unlike anything else in the world. They are part culinary wonderland. Part massive dance party. Part art installation. Part weekend getaway. Part reunion with old friends and family. And that's not even mentioning the actual music you might get to hear while you're there.
The sheer amount of music festivals that have popped up across the US over the last decade or so is frankly staggering. Some, of course, are much better than others for a wide variety of different reasons, and with so many options out there to choose from, it can be difficult to know where to put your hard-earned money to get the best experience possible from that coveted wristband. So, here collected are what I think represent the 10 best music festivals in America, excluding, naturally, the ones like Coachella or SXSW that have become so ubiquitous they supersede a list like this. Read on for the best music festivals that still over the whole shebang, while still putting the actual music at the center.
Riot Fest
September 14-16, Chicago, IL
The best sort of music festivals are the ones who come with a strong identity. Riot Fest fits that bill perfectly. Taking place in the wide expanse of Chicago's Douglas Park, Riot Fest, as its name would suggest, is a lineup marked mostly by the likes of punk and alt-rock bands. Last year, they hosted Nine Inch Nails, Queens Of The Stone Age, and the newly reunited Jawbreaker. In fact, Riot Fest is widely recognized for sparking the reunions of some of the biggest bands in the rock history like the Replacements and the Misfits with Glenn Danzig back in the fold. It's only a matter of time until we find out who's next.
Sasquatch
May 25-27, The Gorge, WA
Though Sasquatch has managed to put together some pretty amazing lineups through the years, this year's fest will surely be music to indie rock lovers ears, with a lineup boasting the likes of Modest Mouse, The National, David Byrne, Neko Case, Wolf Parade and Japandroids to name just a few. That being said, what sets Sasquatch apart from every festival in the world practically, is its location. Situated on the lip of the Columbia River Valley, you'd be hard-pressed to find a more majestic place to take in three day's worth of live music.
Stagecoach
April 27-29, Indio, CA
While most music festivals make their bones booking either a bevy of rock or hip-hop acts, Stagecoach is all about the country. Taking place just the week after Coachella at the Empire Polo Grounds, Stagecoach is an annual celebration of some of the best country artists coming out of Nashville and beyond. This year's lineup might be their best yet too, anchored as it is by the most commercially successful artist in the history of the genre, Garth Brooks. The mid-card is also stacked with the likes of Kacey Musgraves, Jason Isbell, The Brothers Osborne, and Carly Pearce.
Arroyo Seco Weekend
June 23-24, Pasadena, CA
Some festivals are pretty high intensity, requiring the use of very comfy shoes to make it between stages, and frequent water breaks to make it through the day. Arroyo Seco is not among these events. With a lineup that caters to an older, less rave-inclined festival-goer, the organizers have put together an atmosphere to matches the easy-going feel permeating from the stage. It's hard to argue against a weekend where you're able to see titans of rock like Neil Young and Robert Plant, alongside Alanis Morrissette, Gary Clark Jr., Kamasi Washington, Prince's band The Revolution, Margo Price, and the Pretenders. This is the old-school music nerd's heaven.
Homecoming
April 28-29, Cincinnati, OH
The National are generally thought of as a Brooklyn band, but their roots are purely Midwestern. This year, the band decided to celebrate their native home of Cincinnati, Ohio with a special two-day festival taking place in Smale Park. In addition to different and unique sets on both nights from the National, attendees will also get to witness some of the group's favorite acts and contemporaries like Father John Misty — whose latest album is shaping up to be one of his best — Feist, and Julie Baker. The celebratory emotions should be off the charts.
Pitchfork Music Festival
July 20-22, Chicago, IL
Pitchfork is far and away one of the most intimate and easy to navigate festivals on this list. Taking place every year at Union Park on the West Side of Chicago, the organizers behind Pitchfork manage to curate a lineup unlike any other out there. This year is no different, featuring a trio of headliners that includes Lauryn Hill performing her masterpiece solo album The Miseducation Of Lauryn Hill in its entirety, Tame Impala, and Fleet Foxes. It in the undercard however where most of the more interesting performers can be found. Make sure to check out cutting edge rappers like Open Mike Eagle, Noname, and Saba, as well as indie rock stalwarts like The War On Drugs, Courtney Barnett and Japandroids.
Essence Festival
July 5-8, New Orleans, LA
In a year when some of the biggest music festival in the country are severely lacking for female headliners, Essence Festival read the room as correctly as anyone. This year's event features four superstar women in the top billing slot: Janet Jackson, Mary J. Blige, along with Erykah Badu and Jill Scott in a set backed by the Roots. I'm sorry, but does it really get any better than that? The Dave Chappelle Block Party vibes are going to be off the chart in NOLA!
Grandoozy
September 14-16, Denver, CO
Normally, it's not the wisest decision to go to a festival in its first year. As well-intentioned as the organizers might be, there are simply too many variables like traffic-flow, water supply, and porta-pottie placement that can turn a seemingly nice weekend into a disaster. That being said, for the inaugural Grandoozy in Colorado, the lineup makes all the potential headaches extremely well-worth it. Any opportunity where you get the chance to experience the music of Kendrick Lamar and Stevie Wonder in the same three-day stretch is simply too good an opportunity to pass up. Add in Sturgill Simpson, Miguel, Phoenix and St. Vincent, and honestly, your mind might fully turn to goo by the time this thing is over.
Newport Folk Festival
July 28-30, Newport, RI
Of all the festivals on this list, none can match the history and pedigree of the Newport Folk Festival. They've already brought some of the biggest and brightest names in music history to the tiny island on the East Coast across the span of decades, and Newport knows how to put on a world class event probably better than anyone at this point. This year's lineup is pretty amazing once again featuring Amanda Shires, Courtney Barnett, Cheech & Chong, Gary Clark Jr., and more artists still to be announced.
Eaux Claires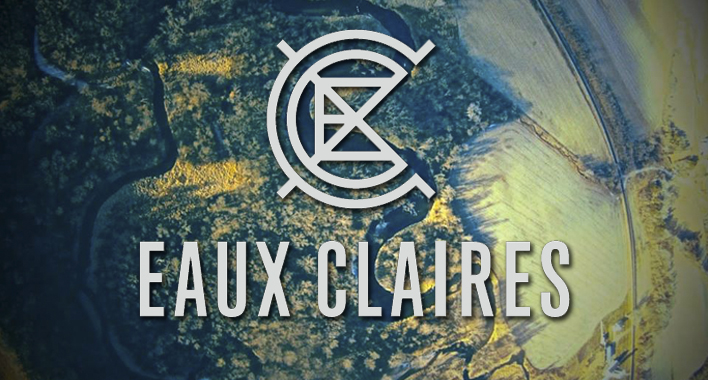 July 6-7 in Eau Claires, Wisconsin
While Eaux Claires hasn't unveiled their lineup of acts for this year's festival quite yet, if history is to be our guide, you can surely bet that the mastermind behind the yearly event, Justin Vernon aka Bon Iver, will put together as interesting and mind-expanding collection of artists as anyone else out there. Last year's lineup included everyone from the likes of John Prine and Paul Simon to Chance The Rapper and Danny Brown. Eaux Claires gets extra marks for being a generally low-stress endeavor with an intimate, whimsical atmosphere.