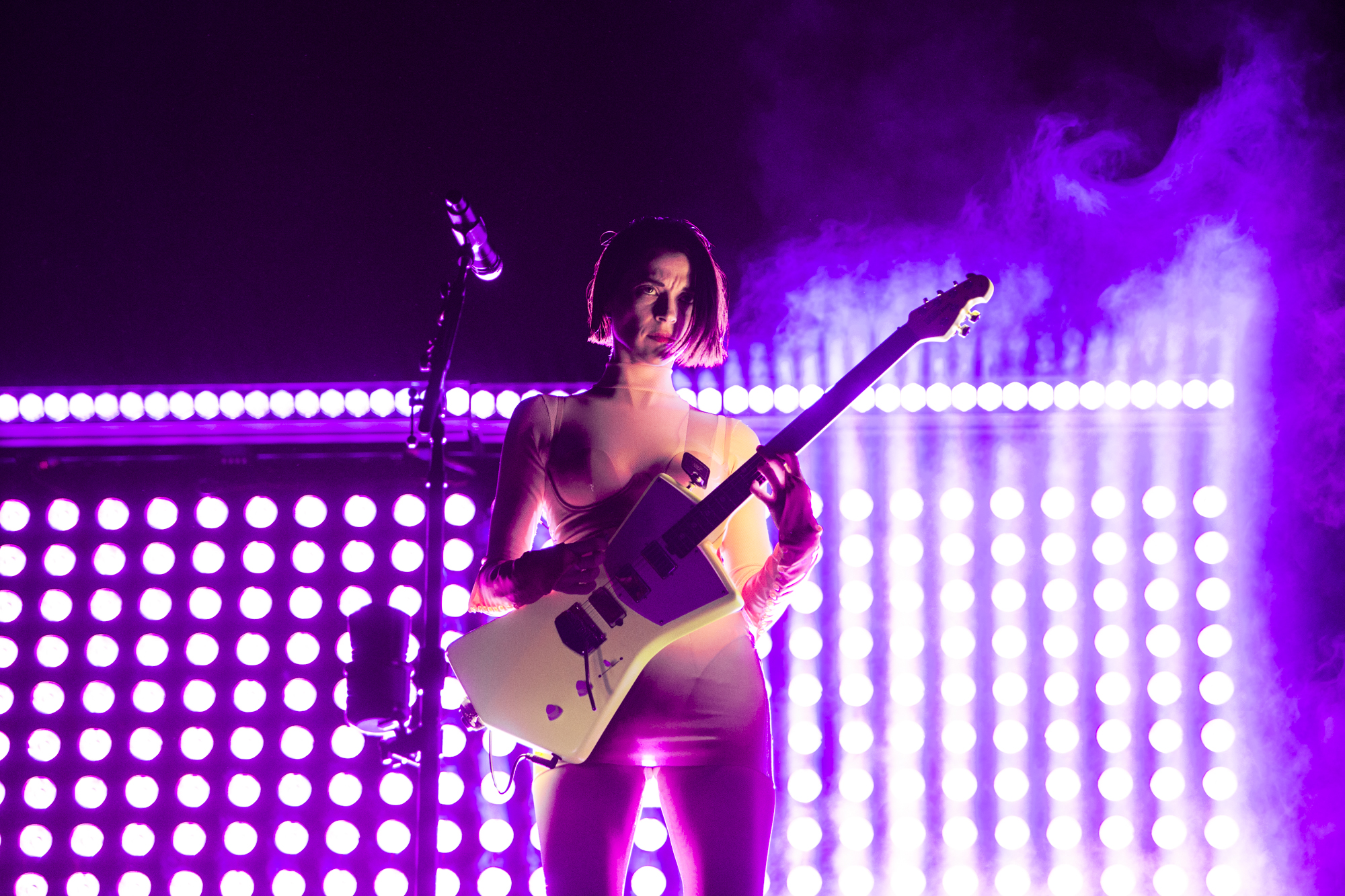 It's not hard to find rock and roll at Coachella. If someone were to map out their day and carefully plot out where they want to be to catch musicians wielding guitars, they still couldn't check out all the festival has to offer in a single day. It's an event whose first iteration in 1999 included a pair of headliners in Rage Against The Machine and Tool that go so far into the rock spectrum they could even potentially alienate the most casual fans. And over the years, it has been known for championing bands like Arcade Fire, The Killers, Phoenix, and The Black Keys, providing a key part of the narrative that turned them into rock royalty. In a sense, Coachella is built on the sturdy foundation of rock, but that relationship makes less and less sense every year.
2018 was the first time ever that Coachella lacked a traditional rock headliner, but the change has been coming for a while. It could be seen in 2017 when even a Radiohead appearance failed to capture the massive crowd you'd expect out of a headliner. And it could be seen in years early, when large font artists like Ryan Adams failed to draw sizable audiences despite their plush booking, or when rare acts like Blur and The Stone Roses were virtually ignored by the masses. It wasn't shocking that the highest billed rock artists in 2018 were the pop-leaning Haim sisters and the crossover success story of Portugal. The Man, whose big song "Feel It Still" found nearly as much success in the pop world as it did the rock. What was more surprising was that it took this long for Coachella to drift from its rock past.
Scouring the polo fields in Indio, California for a rock experience this year felt a lot like swimming upstream. This was even literally the case at times, as the road to rock sets often featured a swarm of bodies headed the other way. But the waning interest in recent years didn't keep rock bands from earning plush time slots. The War On Drugs was gifted an Outdoor Theatre appearance just as the sun was setting, while St. Vincent and Fleet Foxes played that same stage after dark. In fact, that stage was the home for many of the biggest rock bands on this year's bill, which also included a stage-closing Sunday night set from A Perfect Circle and a sunset slot for rock legend David Byrne. But watching these sets with a couple thousand people felt as much like a wake as it did a celebration, always knowing that the other 98% percent of attendees were happy doing something, anything, else.
At that, certain artists played to a tiny crowd better than others. Seattle folk rockers Fleet Foxes exude so much positivity and warmth that their music feels intimate even in large spaces, with leader Robin Pecknold's genuine on-stage joy making it feel like he'd almost prefer playing a more modest audience. If their performance was a chance for people to take a seat and enjoy a moment of calm within the chaos, then all the better.
Angel Olsen displayed a similar ease that made her afternoon Gobi appearance feel like a success regardless of how many people turned out. Sure, her songs are beefier live than on record, but Olsen's stage persona is a perfect mix of cool and comfort that makes her shows feel like a bond is formed between the audience and the artist. Like Fleet Foxes, it felt appropriate or even ideal that the experience was shared with just a select few, like too many others might corrupt the chill vibes and turn these moments into just standard festival fodder.
Likewise, sets by the likes of Snail Mail in the air-conditioned punk paradise of the Sonora tent and Japanese Breakfast's early afternoon visit to the Gobi were a reminder that Coachella still is a place for rock discovery to occur. Even if there aren't a ton of people actually interested in such a discovery, many of the bands that populated the Sonora, including The Regrettes and Priests, probably aren't quite reads for a giant festival crowd anyway. Playing in the Sonora felt like these artists were being set up for success, while founder Paul Tollett could keep true to his roots as a punk promoter from before Goldenvoice became such an industry behemoth.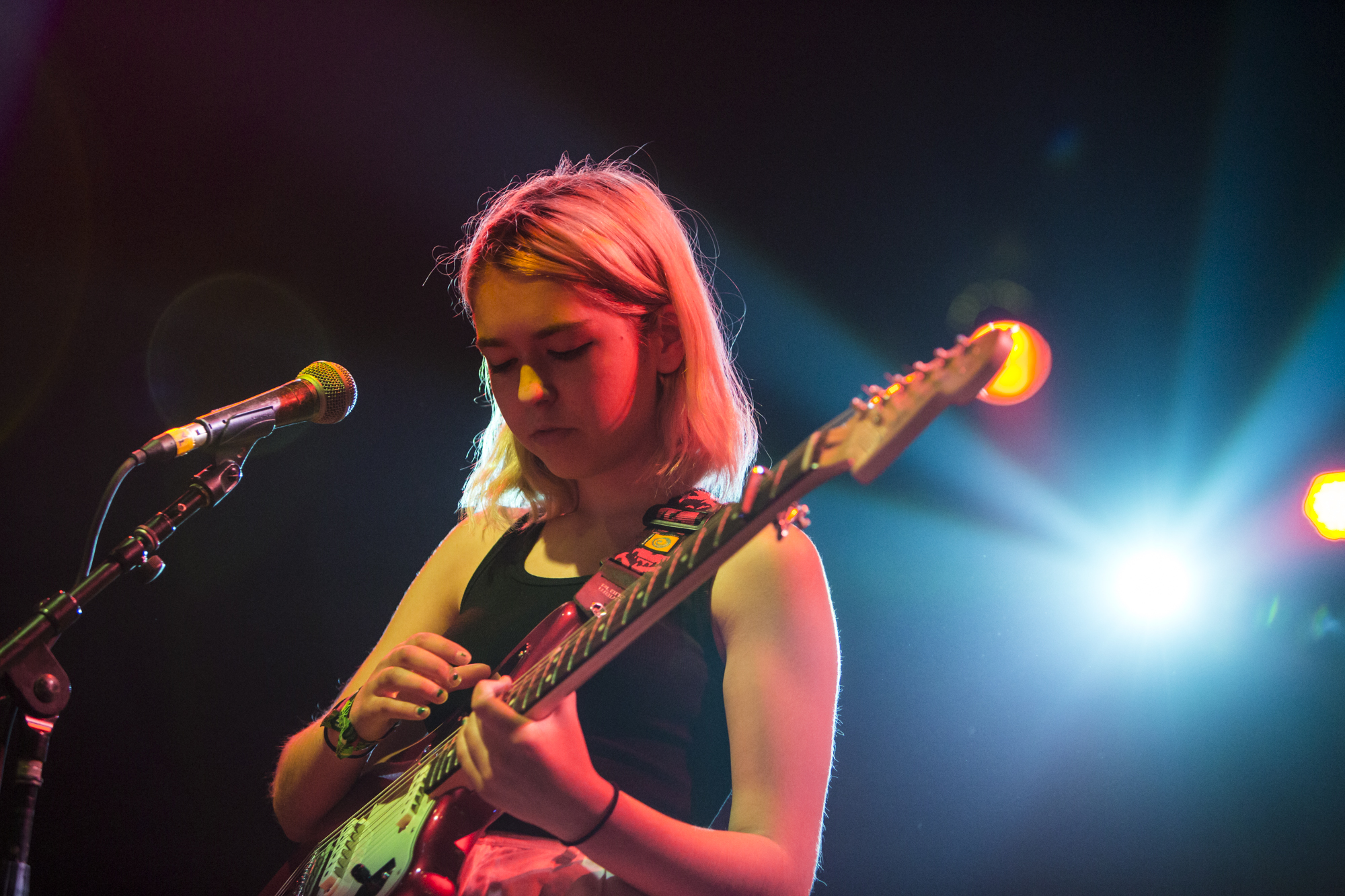 But despite these winning moments, much of the festivals rock docket just felt sad. St. Vincent brought a brand new show from her previous MASSEDUCTION tour that included a live band, but the lack of general interest from the festival made it feel like a moment wasted. As an artist whose live presentation regularly pushes boundaries, St. Vincent's sets these days feel crafted for seas of people. To see a larger-than-life performer like her fall on deaf ears took away from what she was trying to accomplish.
Likewise, the always tight The War On Drugs suffered from a similarly sparse and disengaged crowd. Where St. Vincent pushes things with her spectacle, the Philly rockers use their expansive sound to craft big, cathartic moments. At this point, it's a band that needs that open air and vast audience to thrive, and at Coachella, they only got half of the equation. It's not the artists' fault, as the bands played to their usual expert capabilities. The fact is that simply no band of their ilk could really do much better at a Coachella in 2018.
Fairing even worse was a band like A Perfect Circle, who can sell out 10K+ venues across the country but could barely woo anyone away from competing sets from Migos and Eminem at Coachella. They were a band presented as an alternative, but the truth is, that even rock fans would be too curious about Em on the main stage or artist-of-the-moment Migos to watch Tool frontman Maynard James Keenan perform in the shadows. It was a booking that looked weird on paper, and in person, it worked even less.
In fact, the only rock bands that did manage to really draw big crowds were Haim and Portugal. The Man. Haim was given the golden goose of slots providing direct support for Beyonce, and their best-known songs played particularly well to the crowd. But the three sisters' typical charm fell on flat ears when they did anything besides playing the hit, with Bey's audience particularly disinterested in their tales of past Coachellas as attendees, and even less interested at an attempt at an "I Love LA" singalong. Sure, Haim was getting the massive audience that used to come to rock acts regularly at the polo fields, but the lack of engagement for the set was palpable.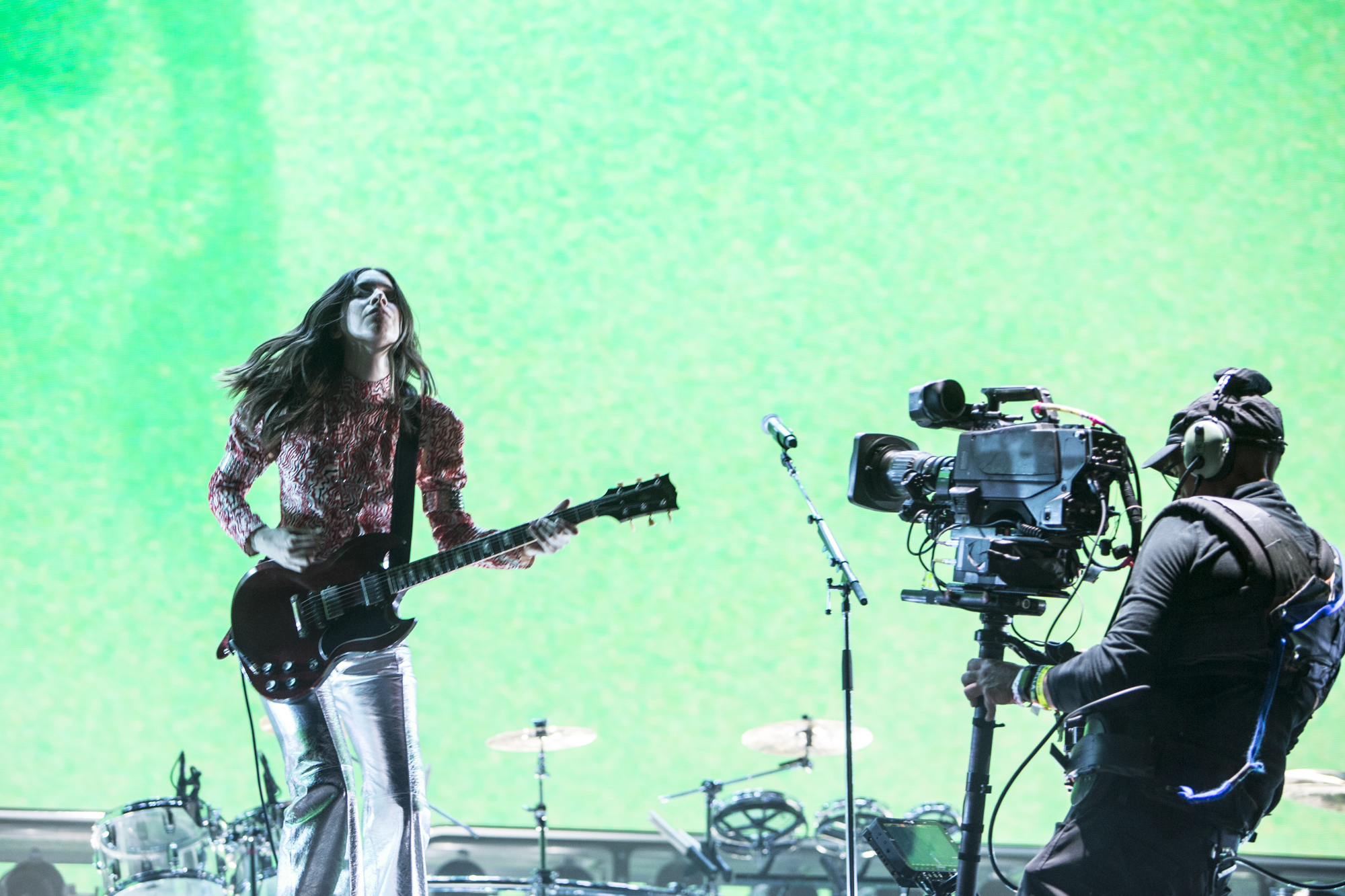 And then there is Portugal. The Man. Aside from Imagine Dragons and Twenty One Pilots, no recent rock artist has managed to make as much of a dent in the mainstream. But even jammed between Cardi B and Odesza on the Coachella stage, they clearly could not attract as many fans as either of those artists. During their first original song of the performance, "Purple Red Yellow And Blue," only one lone fan among the many standing on the rail could be noticeably seen singing along. It was a fact that the Portland-based band acknowledged on screen, with the message "If you're here for Odesza, you're early" scrawled across it at one point.
The band clearly made the effort, including the addition of hype people and an orchestra clad with Portland Trail Blazers jerseys, but their decision to try and be cute with their set — they would periodically display groan-worthy jokes on their screen because they were 'bad with stage banter' — felt cloying, even patronizing. As the diplomats for the rock genre, they did nothing to make their set feel at home in the moment. Instead, they took every opportunity to argue that they and others like them don't belong on the Coachella stage at this point.
In Southern California, Goldenvoice already has two other festivals that both provide places to see rock bands thrive, be it the younger-leaning FYF or the more mature Arroyo Seco. So, Coachella devoting so many resources to rock bands that so few people are seeing is not really a necessity. The best argument for keeping its place is simply to maintain the Coachella ethos, where a diversity of sound in celebrated. Hell, in recent years, they've even welcomed country artists like Chris Stapleton and Sturgill Simpson, and in that spirit, rock bands should always appear at the festival. But it might be time to accept that rock's time as a major player in this festival should come to an end, with the Sonora bands and scattered winners like Fleet Foxes and David Byrne providing enough representation for the genre, at least until it sees a reemergence in relevance to the average young person. For now, rock at Coachella is dead. Let's let it rest in peace.