There are a lot of expectations riding on this week's release day in hip-hop. Two of the upcoming projects expected to redeem their respective rappers. Another needs to overcome the sophomore slump to further establish a burgeoning star who continues to assert his credibility among hardcore fans, but who has yet to come through with a breakout hit. And the last is the latest in a longstanding line of collaborative albums between two underground legends, which leaves it a long-shadowed legacy to live up to as one of those legends passes the reins to his prospective heirs. Check out the latest in hip-hop below.
Iggy Azalea, In My Defense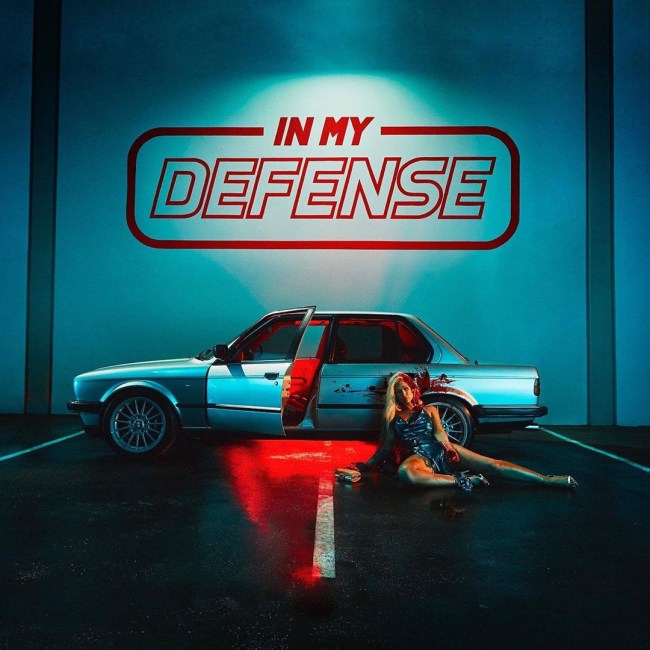 It's been five years since Azalea's last full-length project, which was also her debut. While The New Classic was commercially successful, Iggy herself has taken quite the battering in the public eye. After being accused of cultural appropriation, having an album shelved, getting a tour canceled, switching labels, and embracing a newfound aesthetic borrowed from the queens of Drag Race, Iggy appears ready to come back on her own terms with In My Defense. Led by the folk song-sampling "Sally Walker," Iggy retains her high-fashion swagger, but now it's paired with a self-deprecating, campy sense of humor that might just serve her well as she bats back at her critics and salutes her long-suffering fans.
Maxo Kream, Brandon Banks
Houston, TX is home to a constantly percolating hotbed of talent, but the city's last brush with widespread acclaim came over a decade ago, with the wave of Swishahouse associated spitters who brought chopped-and-screwed culture to MTV. Now, however, there's a resurgence of rappers hailing from Houston, including both popular stars like Travis Scott and underground heroes like Le$. Somewhere in the middle lies Maxo Kream, who debuted with the critically-acclaimed Punken last year. On both Punken and his latest, Brandon Banks, Maxo masterfully splits the difference between the harder, street-oriented subject matter that keeps him rooted to Houston's seedy underbelly, and the sort of speaker-thrashing beats that will draw new listeners in droves to hear what he has to say over them.
Murs, The Iliad Is Dead And The Odyssey Is Over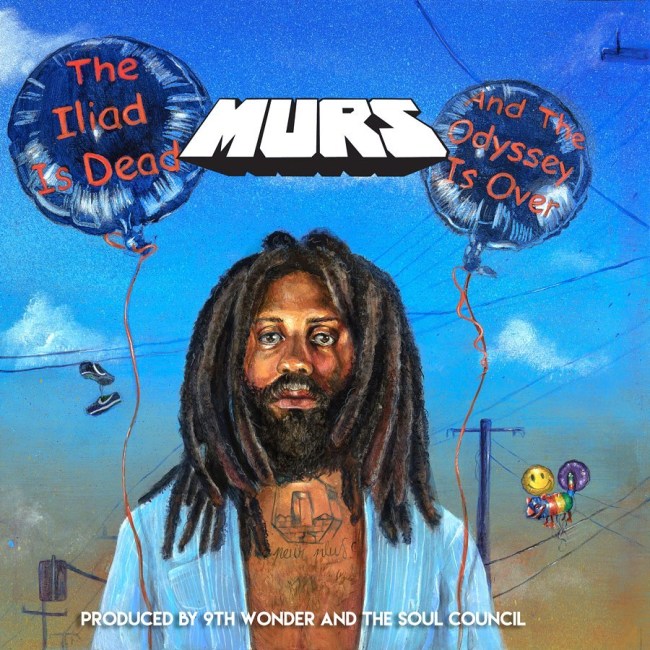 Murs is multiple decades deep in a well-respected, winding rap career that includes underground classics, beloved collaborations, and a staunchly independent musical philosophy. That mentality is what drove the LA rapper to complete five collaborative projects with North Carolina producer 9th Wonder, and it's likely behind the return to the creative well. But this time, something is a little different: 9th Wonder's got a production collective, The Soul Council, who are just as deft at the construction of crisp, funky sampled beats for Murs to rap over. It's a change that has him sounding revitalized and more energetic than ever.
Nas, The Lost Tapes II
Nas' original The Lost Tapes compilation from 2004 has been called his best album since Illmatic (although, come on, it's clearly It Was Written), so The Lost Tapes 2 has some massive shoes to fill. Not only is the onus to living up the original's legacy hovering over this latest project like the Sword of Damocles, the album also bears the weight of course-correcting the veteran rapper's career after last year's Nasir fell short of expectations. If that seems like a tall order for one project to fill, it probably is. But that's how it's always gone for Nas, whose projects are regularly greeted with the same level of expectation as an NBA No. 1 draft pick to have a Hall of Fame career — even though that's rarely how things pan out.
While "Jarreau Of Rap (Skatt Attack)" may have starting things off awkwardly, there's still a chance The Lost Tapes 2 reaches the heights portended by its title. After all, Nas' albums rarely, if ever, sound much like their singles would lead you to believe, so maybe the murderer's row of top-tier producers on the tracklist have crafted some all-time jammers. If that's the case, though, the next question Nas will have to answer is why he keeps cutting all the good songs from his albums and giving us Chris Webber.