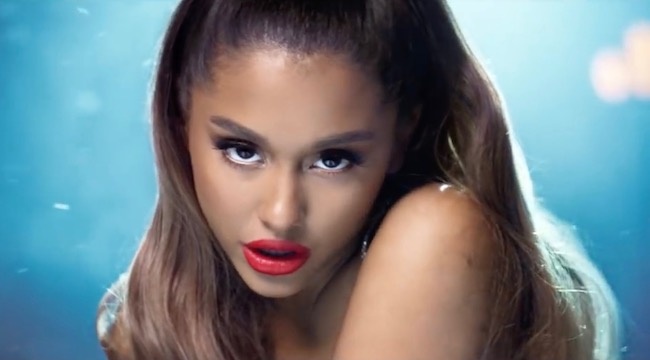 Sometimes the music is only half the story. Would Michael Jackson's immortal pop ballad "Thriller" have been the runaway success it was at the dawn of MTV if not for the extended video filled with zombies, werewolves, and Vincent Price? Probably not. Though MTV's clout has diminished significantly in subsequent decades, artists are still releasing videos at a stunning clip, sharing them on Youtube, Vevo, and pretty much every streaming service out there.
Videos not only offer another side of the person making the music, but also of the music itself, adding in context clues and visual cues that enrich the sonic material. They can also be fun, funny, weird, and shocking. Collected below are some of the most interesting and compelling videos released over the last week.
5. Delicate Steve — "White Christmas"
It's already the middle of November and you know what that means… Christmas season is officially upon us? What's that? We still have Thanksgiving to look forward to? Sure, I guess that's technically true, but also CHRISTMAS! There's already been a wealth of new videos and albums — I'm looking at you Eric Clapton — to help you get into the spirit of the season, but one of the most delightful comes courtesy of this off-kilter take on "White Christmas" by guitar savant Delicate Steve. The lap-steel Hawaiin vibes are so very real.
4. Dilly Dally — "Marijuana"
You've probably already heard, but Canada just became the second country in the world to legalize recreational weed. To help celebrate that milestone, Toronto punk rockers Dilly Dally unveiled a brand new video for their song "Marijuana" off their stellar new album Heaven. The clip is a half-animated trip, featuring lots of fire, plenty of rainbows, and entire flocks of doves. What more could possibly want?
3. Mitski — "Washing Machine Heart"
Mitski's video for the song "Washing Machine Heart" is functionally simple, yet incredibly evocative. Shot by director Zia Anger largely in black and white, the clip captures the indie rock singer crooning away on one of the better tracks from Be The Cowboy in exceedingly low light. She alternates the focus of her word between a golden statue and a shadowy figure who ends up with three of her fingers in his mouth. It's highly seductive and intriguing all at once.
2. Khalid — "Better"
Some video make it onto this list just because they look great. Set aside thematic strain or even the sonics hovering over the top of Khalid's new video for "Better" has some incredibly evocative imagery that's just nice to take in. The clip feature Khalid crooning his heart away over a fleet of multi-color BMWs in an abandoned, dark parking lot on the outskirts of downtown Los Angeles. I could watch this on repeat with the sound totally off and be just fine. It kinda reminded me of that Michael Mann movie Collateral. You know the one with Tom Cruise and Jamie Foxx?
1. Ariana Grande — "Breathin'"
Directed by Hannah Lux Davis, Ariana Grande's video "Breathin'" is everything a good music video should be. It's beautifully shot firstly, opening with Grande softly pouring her heart out in a dimly-lit dive bar while alternating shots of the singer wailing away in a bright room filled with smoke then moving to a chaotic train station. It tells a story, without bluntly laying it all out there. Isolation in the face of an increasingly frenzied world. My only complaint with Ariana's new "Breathin'" video…where's Piggy Smallz at?