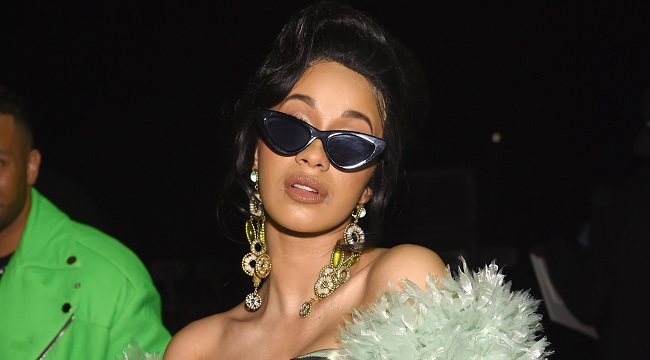 Cardi B's latest smash, "Be Careful," is already making waves – but it's also raising questions. Footage has popped up of Newburgh, NY artist Pardison Fontaine rapping lyrics to the song in footage that's purported to be over a year old.
The song's relationship-focused lyrics had many fans believing that Cardi had written it in response to her fiance Offset's documented philandering, but given that Fontaine was reciting some of the lyrics word-for-word, legitimate questions have arisen. A Twitter user with a noted Nicki Minaj stan account raised questions as to whether Fontaine was credited as a songwriter on the track.
"Be Careful" boasts a hefty amount of songwriters, including Lauryn Hill and Wu-Tang Clan given the song's interpolation of Lauryn Hill's "The Ex Factor," which itself contains a portion of Wu's "Can It All Be So Simple."
Fontaine has not yet addressed the issue publicly, but as it turns out, he actually is one of the several artists credited on the track. According to a trademark filing online, Fontaine's real name is Jordan Thorpe, and from the credits that the accusing Twitter user posted he is actually on the list of credited contributors. Cardi B and Fontaine also collaborated on the song "Be Good" in 2015 and have been seen on social media together, indicating an established working and social relationship, which debunks that particular rumor.
The Cardi B single has gotten a lot of people talking in the past 24 hours, and this is yet another reason why. It seems that Cardi's success train can't be stopped so easily, but it's a shame that anyone would feel the need to try.
Uproxx has reached out to Cardi B's representation for comment but they have yet to reply. We will promptly update this post if we receive a response.