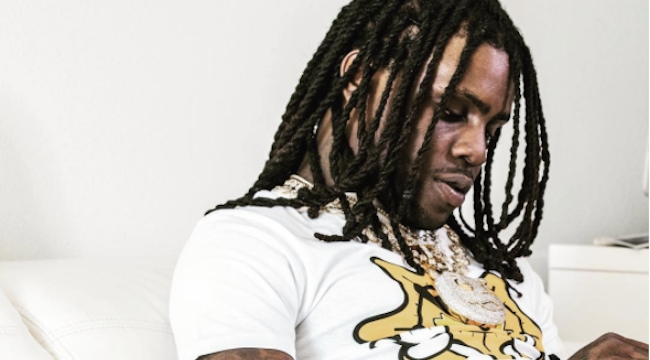 Ever since hip-hop's inception, authorities have worried that the music could cause listeners to inflict injury on themselves or others, but this probably isn't exactly what they meant. Rather than inspiring impressionable young minds to rob and shoot each other, the violent, percussive music of Chicago drill pioneer Chief Keef injured a mass of college students in an entirely different way: By making them dance so hard a floor collapsed.
According Carolina's CBS news affliliate, WSPA, the cave-in occurred during a fraternity party at Clemson University Saturday night October 20. An apartment building near the school was rented out for a private party where jumping students caused the floor to crash down into the basement, injuring 30 people, 25 of them Clemson students. None of the injuries proved to be life-threatening.
Videos taken by partygoers at the scene captured exactly what happened and how. When Chief Keef's breakout 2014 hit "Faneto" came on, the revelers jumped up and down so forcefully that they smashed through the floor and tumbled into the basement below. Officials are investigating the building for structrual defects to determine whether the floor collapse was due to shoddy construction. The school issued a statement, adding, "We're continuing to gather information, and are encouraged by the initial reports of no life-threatening injuries," as well as offering counseling to affected partygoers. See below for video.
Chief Keef's Mansion Musick is out now.