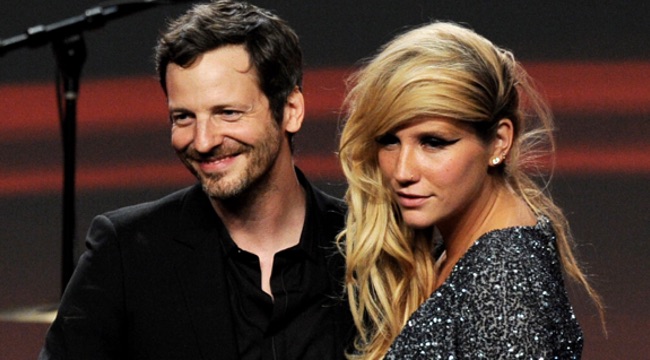 Kesha and Dr. Luke's ongoing legal battles are showing no signs of slowing. The two artists are amending their counterclaims against one another following a recent ruling that tossed out Kesha's attempts to break from her contract. According tot The Hollywood Reporter, Kesha's newly amended suit compares attempting to escape her contract to the right to get divorced.
"You can get a divorce from an abusive spouse," the suit reads "You can dissolve a partnership if the relationship becomes irreconcilable. The same opportunity — to be liberated from the physical, emotional, and financial bondage of a destructive relationship — should be available to a recording artist."
Kesha no longer has to record music with Dr. Luke. However, her contract with his label has left her musical future uncertain. As the suit puts it, "allowing Kesha to make music outside Dr. Luke's presence does not free her from her abuser's control."
The suit also alleges that Luke has withheld royalties from her Pitbull collaboration "Timber" from Kesha before asking again that she be released from her contract.
To be clear, Kesha does not seek the renegotiation of contractual terms," the suit says. "Kesha asks for something far more basic: the freedom to make music without being bound indefinitely to the very producer who subjected her to years of abuse and continues that abuse to this day. Dr. Luke seeks tens of millions of dollars in punitive damages from Kesha and her mother. If successful, Kesha and her mother would be penniless."
Dr. Luke filed a countersuit that claims that Kesha contacted Lady Gaga and accused him of raping another artist, another part of the "smear campaign" that Luke claims Kesha is orchestrating. Via Luke's documents:
"On February 26, 2016 — one week after losing her motion for preliminary injunction — Kesha initiated a text message conversation with Stefani Germanotta, the recording artist who is professionally known as 'Lady Gaga.' During this text message conversation, Kesha falsely and baselessly asserted that Kesha and another female recording artist (the 'Other Recording Artist') had both been raped by Gottwald. Specifically, Kesha told Lady Gaga that 'she [i.e., the Other Recording Artist] was raped by the same man' as Kesha. The 'man' to whom Kesha referred was Gottwald — as the surrounding context of the text message makes clear. Kesha's assertions to Lady Gaga were completely false. Gottwald did not rape Kesha, and he did not rape the Other Recording Artist."
Dr. Luke's lawyer Christine Lepera reached out with a statement explaining Luke's reasoning for filing.
"Dr. Luke seeks to add an additional defamation claim against Kesha based upon the discovery of another false and defamatory statement she made about him that was part of her calculated effort to harm his reputation and business," Lepera said. "Kesha's new proposed counterclaim simply repeats the meritless and untrue allegations that were set forth in her earlier pleadings and which Dr. Luke fully disputes."
This is going to get worse before it gets better, isn't it?