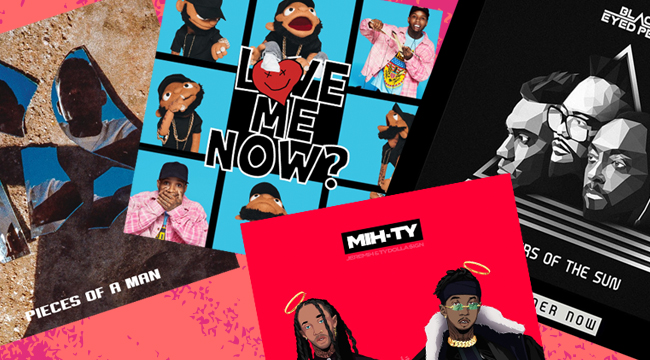 This Friday kicks off what promises to be an utterly bonkers release week in hip-hop, as no less than a dozen projects are scheduled to drop from now until Halloween. And while release schedules have proven to be somewhat unreliable in recent months, even if a few of those projects miss their target dates, there's still several hours of music to cram into your weekend and the early part of next week.
While the big names are all dropping Friday and include MihTy, the collaborative R&B project from Jeremih and Ty Dolla Sign, Mick Jenkins, Tory Lanez, and MadeinTYO's debut, a whole pack of veteran underground and indie rappers have EPs and mixtapes in the chamber, locked and loaded and ready to blast without as much fanfare. Joell Ortiz, Homeboy Sandman, Currensy, and Westside Gunn fill out that list, while newcomers Bali Baby, Blocboy JB, and Tee Grizzley also have projects ready to help build their buzz despite all dropping tapes earlier this year.
One of the biggest surprises, though, is the return of the Black Eyed Peas with their Masters Of The Sun, Vol. 1, their first album since 2010's The Beginning and their first without Fergie since 2003's Elephunk. The stripped-down approach of their promotional singles promises a return to the conscious B-boy funk that first established their hip-hop cred in the late '90s, and even comes with its own comic book produced by Marvel.
Apollo Brown & Joell Ortiz, Mona Lisa
For fans of: That good, old-fashioned, boom-bap, backpack rap. Apollo Brown is the Detroit producer best known for his collaborations with Ghostface Killah, Guilty Simpson, Skyzoo, and Ugly Heroes. Now, he's linked up with Slaughterhouse's Joell Ortiz for what will undoubtedly be a flurry of witty, hardcore rhymes over gritty, throwback beats.
Bali Baby, Resurrection
Bali Baby, the Atlanta rapper who's making a name for herself with her gnarly approach and trap-goth style, already dropped the rock-oriented Baylor Swift earlier this year, but keeps the vibes going with her Halloween-themed follow-up, slated for release on the 30th.
The Black Eyed Peas, Masters Of The Sun Vol. 1
Remember Behind The Front and Bridging The Gap, the two BEP albums from the late '90s that never showed a hint of the techno dance stylings of their more recent output? Current events have sent the original trio scrambling back to that underground approach to release a 10-track set of conscious musings on police brutality, terrorism, and various humanitarian crises around the globe. Their approach can best be summed up by the Nas-featuring first track's title: "Back To Hip-Hop."
BlocBoy JB, Don't Think That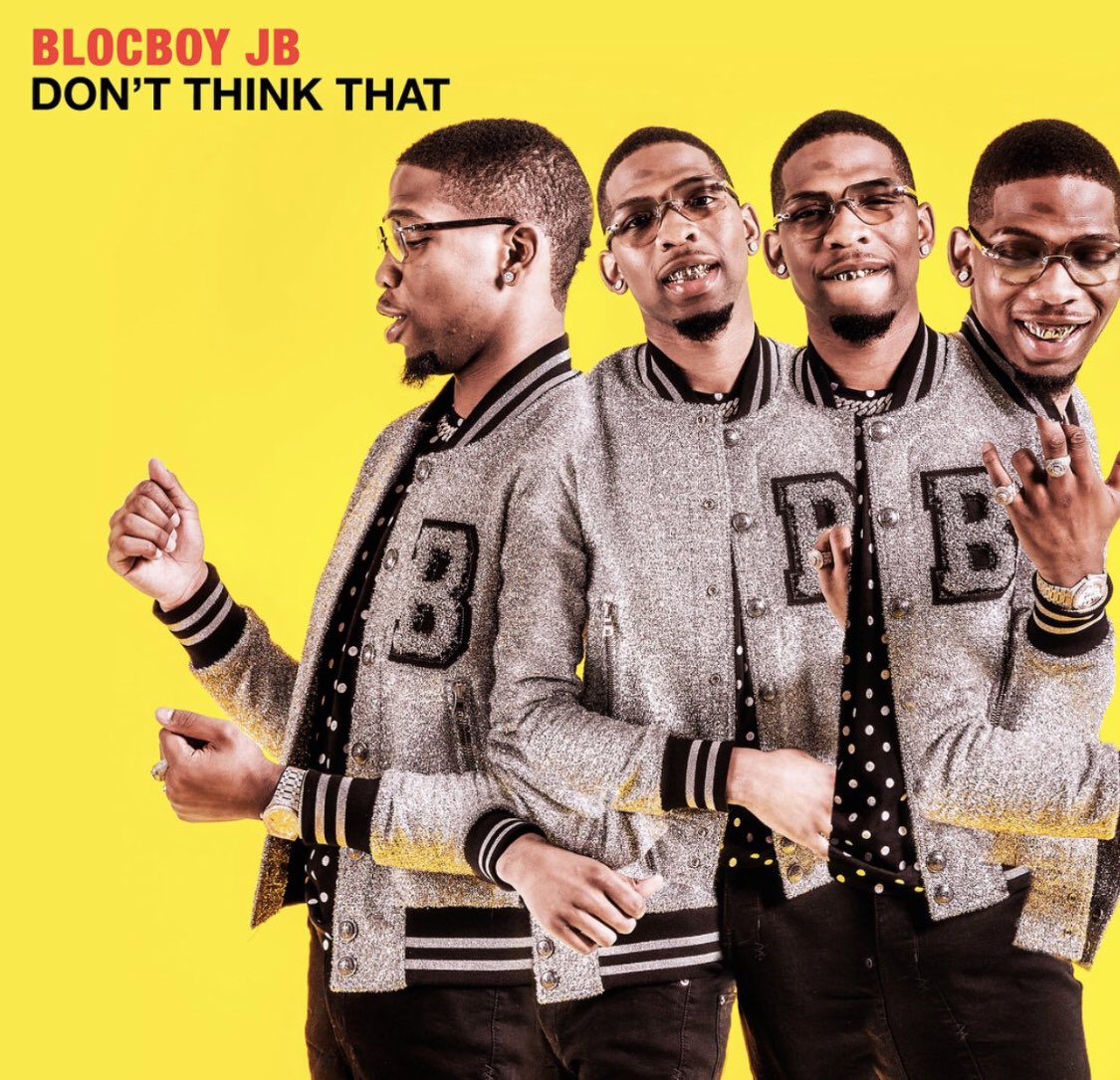 Blocboy landed with a mixtape, Simi, earlier this year that made him — or at least his infamous "Shoot" dance — a household name (helped along in part by the popularity of online shooter Fortnite). That hasn't stopped him from heading right back to the lab for Don't Think That.
Curren$y & Freddie Gibbs, Fetti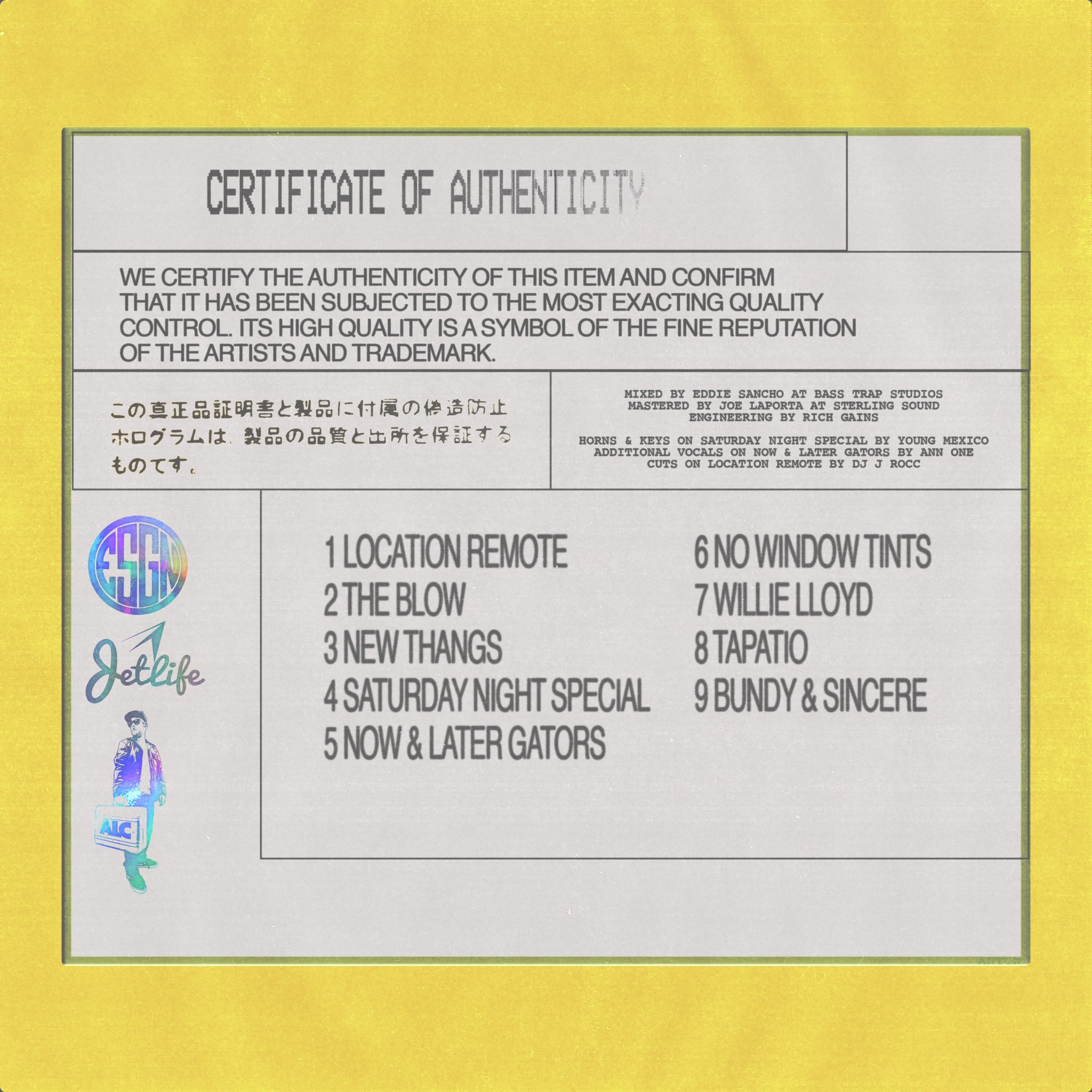 Not much information has been released about this quick strike joint project from two of indie rap's most prolific stalwarts, but judging from their prior track records, there will probably be a lot to like for fans of smooth beats and laid-back flows.
Homeboy Sandman & Edan, Humble Pi
Humble Pi was highlighted on Bandcamp as Album of the Day for being a "short but vivid worldbuilding record" from the MC/producer duo featuring smart, cerebral rhymes and jazzy, sample-driven beats.
Ty Dolla $ign & Jeremih, MihTy
The long-awaited joint project from the two certified R&B hitmakers has finally arrived. Will it live up to expectations? All signs point to yes.
MadeinTYO, Sincerely, Tokyo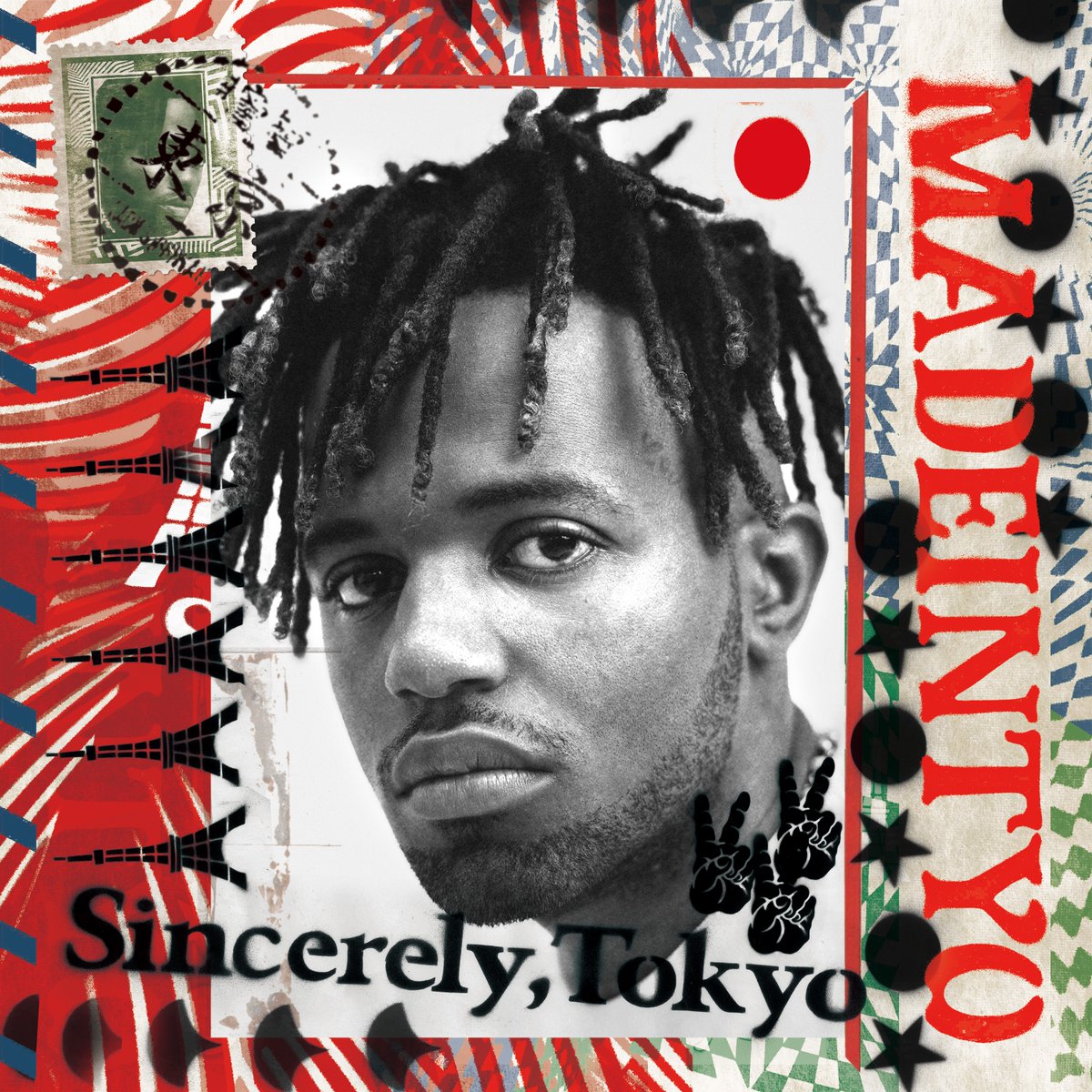 Billed as TYO's first and last album, Sincerely, Tokyo is the eclectic "Uber Everywhere" rapper's highly-anticipated debut, but it's almost assured that longtime fans will hope it's not also his swan song.
Mick Jenkins, Pieces Of A Man
Chicago rapper Mick Jenkins made noise with his critically-acclaimed and soulful mixtape, The Water[s], in 2014, building a highly loyal audience with his insightful, introspective rhymes and evocative beats and has served them consistently ever since. Pieces is his second official studio album, so expect him to elevate his game yet again.
Tee Grizzley, Still My Moment
Another rapper who already dropped a project earlier this year, it seems the Detroit spitter couldn't stay away from the limelight for very long.
Tory Lanez, Love Me Now?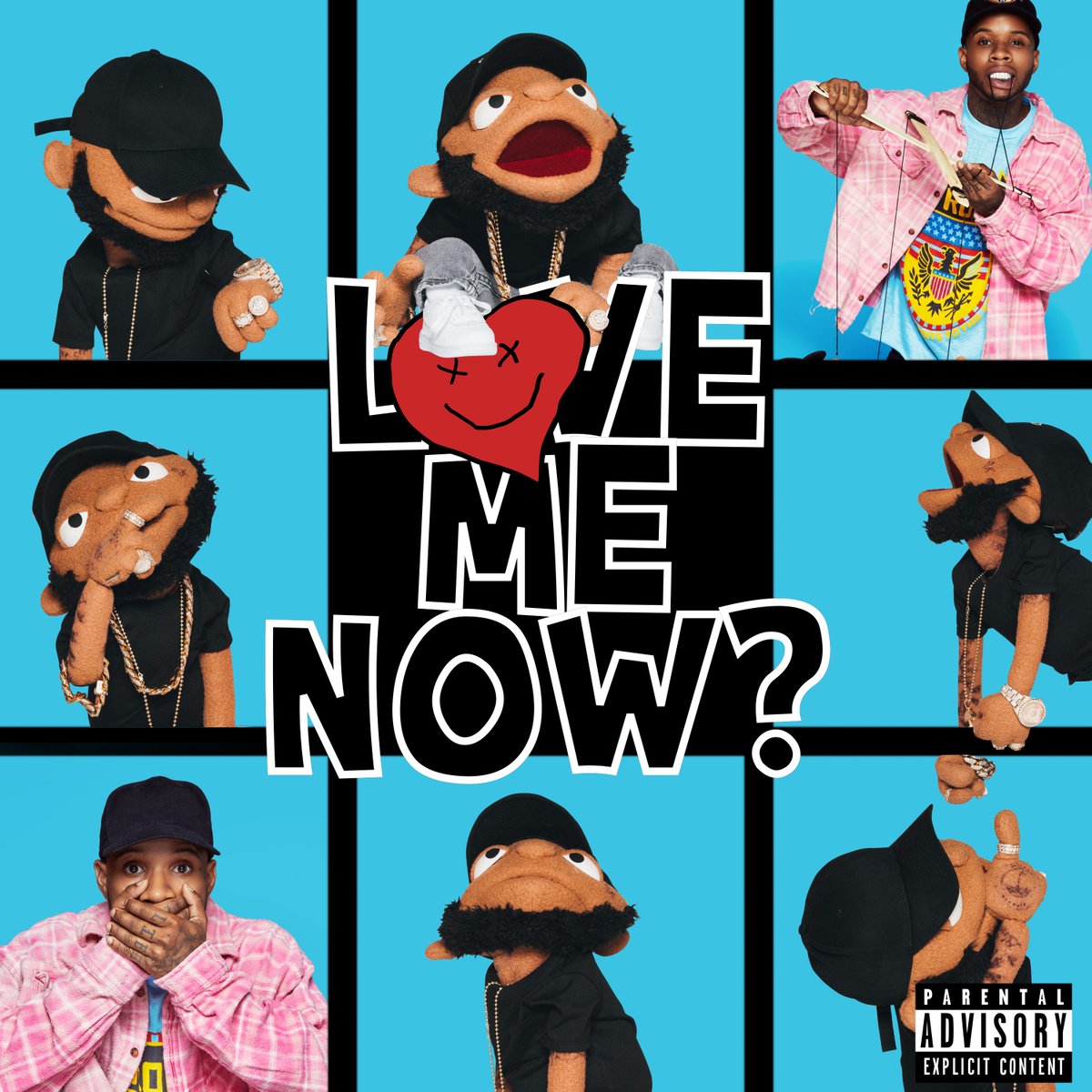 Tory Lanez already released Memories Don't Die this year, but like many of the other rappers on this list, didn't want his early 2018 effort to get washed away by the deluge of high-profile summertime releases.
Westside Gunn, Hitler Wears Hermes 6
Note to Kanye West: If you're going to try to be provocative to sell records, it helps if your recent track record is as good as Griselda's Westside Gunn, who can't seem to take a break from releasing grimy, street-centric projects this year.