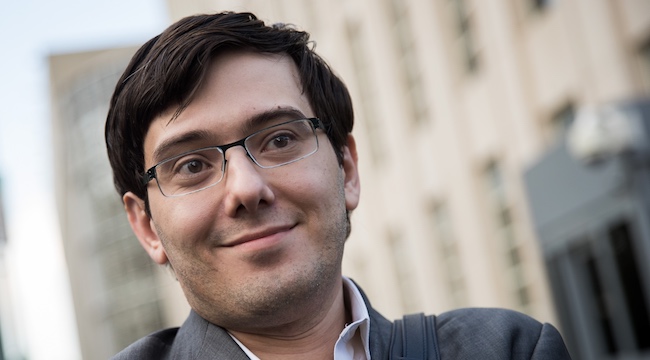 The consequences of Martin Shkreli's corruption are still manifesting. New York Law Journal litigation reporter Andrew Denney tweeted that today Shkreli was ordered to forfeit more than $7.3 million in assets, which includes the infamous Wu-Tang Clan CD that he won in 2015 — and attempted to sell in 2017. Federal judge Kiyo Matsumoto made the decision today during a hearing. Shkreli won Wu-Tang's Once Upon A Time In Shaolin double album after bidding over $2 million.
Controversy soon arose after Shkreli became the face of pharmaceutical greed for raising the price of the drug Thiola from $1 to $30 per pill. He began to play into the villain persona in online spats with Wu-Tang Clan member Ghostface Killah. He also engaged in numerous social media stunts such as claiming he bought Lil Wayne's Carter v and offering to bail Bobby Shmurda out of prison. His run of infamy ended when he was charged with eight counts of securities fraud. He ended up being sent to jail while out on bail after threatening Hillary Clinton on social media.
In 2017, the disgraced "Pharma Bro" was convicted of two counts of securities fraud and one count of conspiracy to commit securities fraud after running what prosecutors deemed "Ponzi-like" schemes while with MSMB Capital Management and Retrophin. His crimes resulted in losses totaling $10.4 million, according to the judge. For that fraud, he's facing up to 10 years in prison. Shkreli, who is being held in a Brooklyn detention center, recently wrote a letter asking his judge for mercy in his sentencing.