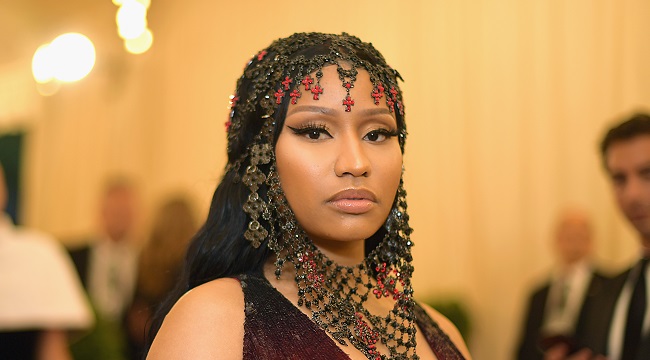 The Met Gala has a heavenly theme, and Nicki Minaj gave her fan some divine news. Nicki announced that her latest album will be simply entitled Queen and is dropping June 15. Nicki Minaj has been going hard since coming out of recluse mode this spring. First, the Queens rapper dropped two songs, "Chun-Li" and "Barbie Tingz," that were well-regarded by her fanbase. Then she dropped two unique videos for the song. Her infamous Barbies gave her not one but two #NickiDays to celebrate the occasions. Are we about to get Nicki night after this evening's sudden announcement?
Queen joins what's amounting to a historically busy month of releases by hip-hop heavyweights. Drake, Nicki's partner in her "perfectly designed" Young Money crew, is dropping his long-awaited Scorpion album. There's also Kanye-mania — which will mercifully take the attention off of his tweets and recent actions. Not only is he dropping a solo album, he announced that he's dropping a joint album with Kid Cudi and fully produced Nas, Teyana Taylor, and Pusha T's upcoming albums, all dropping this June.
Most of these artists have diehard fanbases, which means everyone should get their streams — now they'll just have to deal with the Queen, too.