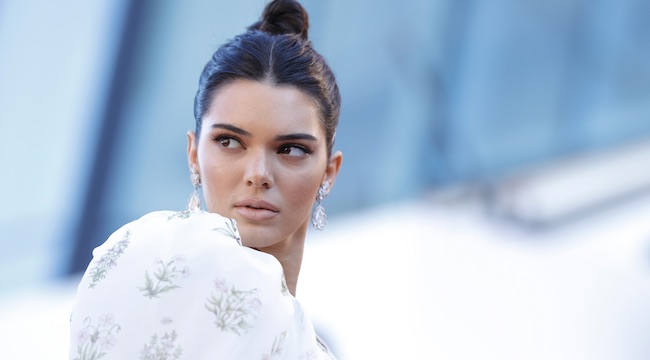 Update: Most of the new tweets about Kendall Jenner have been deleted, and it looks like whoever controls the @OddFuture account is back to behaving a bit more like they have in the past, which, for the record, still includes posting rumors about Kendall. Original story below.
While cybersecurity has always been an important topic, it seems like 2017 has seen more celebrity hacks than usual. Recently, Selena Gomez's Instagram was hacked and infiltrated with Justin Bieber's nudes — which were hacked several years ago and leaked — and today, the Twitter account for @OddFuture was at least temporarily in control of someone who claimed they had damning info on both Kylie and Kendall Jenner.
A member of the OF crew, Jasper Dolphin, was one of the first shared the news that the account had been hacked, note the reply from the @OddFuture account:
Right before that, he called out a fake ticket tweet from the account:
The group's verified Twitter account also noted it was a fake tweet:
The @OddFuture account warns that it is restricted, which means Twitter probably got involved to some degree, but here are screenshots of the screenshots that whoever took control of it posted of their DM conversation with Jasper:
Initially, it was unclear if the hacker is threatening Kendall with the line "warn your gay friend about it," but fans have hypothesized before that she is queer. As for Kylie's sex tape, it's been rumored for a while that she made one with her ex-boyfriend Tyga, but so far nothing has surfaced.
The @OddFuture account is currently available to view after a warning, and the hackers have continued on with their threats of "exposing" Kendall as queer with a series of tweets that focus on thin rumors about her sexuality, and the threats to post more private photos. Hopefully Twitter security will get involved before things escalate.