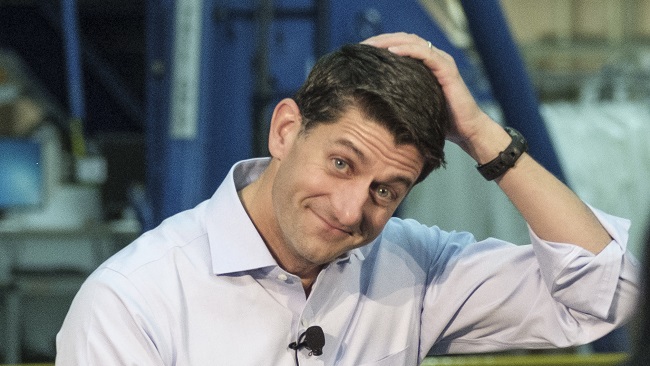 One of the most stressful things you can do in life is to find a new job. Even if you've left your old position by choice, the uncertainty of where you'll end up, how long it will take, and the mounting bills that need to get paid combine together in this terrible wave of anxiety and stress. Fortunately for the sitting Speaker Of The House, Paul Ryan (R-WI), the job offers are already coming well before he relinquishes his gavel.
After the news broke earlier today that Ryan planned to retire from the House and not seek re-election, '00s metal band Papa Roach took to Twitter to offer a hand, albeit with a significant catch.
Who wouldn't want to roadie with Papa Roach though, am I right? I mean, sure, there aren't any health benefits, but loading in heavy guitar amps and drum risers will also cut back on the time Paul would have otherwise dedicated to his legendary gym sessions.
Of course, Ryan's history with Papa Roach is a tangled one. Last year, comedian Justin Halperin photoshopped a screenshot of a report from the New York Times that alleged that Ryan exited a meeting at the White House where it was decided to discontinue efforts to repeal the Affordable Care Act, entered a black SUV and promptly blast Papa Roach's "Last Resort."
The band tipped their cards about their real feelings for the Speaker shortly thereafter.