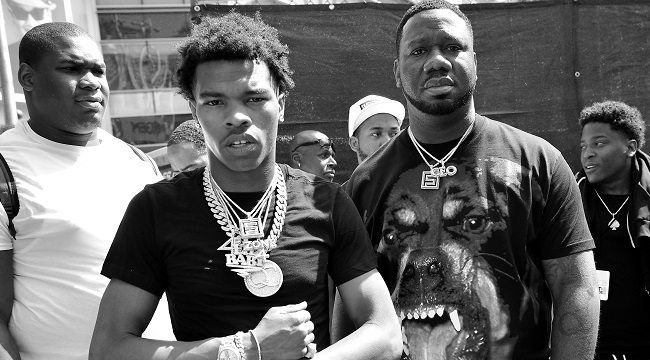 There are few rap crews repping as hard for their hometown as Quality Control (QC) is for Atlanta right now. With Migos, Lil Yachty, and Lil Baby in tow, the squad is fully carrying the torch for the New Atlanta off the strength of projects like Culture II, Lil Boat 2 and Lil Baby's Drip Harder with Gunna. That's why it was disheartening to hear that a hard drive featuring unreleased music was stolen along with a QC engineer's car in Atlanta. That would have been a crushing development for the average artist, but Glacier Boyz isn't just a slogan for QC, as they played it cool and got the hard drive back.
https://www.instagram.com/p/Bow6NmfBgAS/
https://www.instagram.com/p/Bow6NmfBgAS/
There's plenty of readily available information about QC's artists, but we don't know much about QC CEO Pee, who keeps a relatively low profile compared to past bosses like Diddy, Suge Knight, or Birdman. But he gave us some insight into who he is – or used to be – through this incident. He posted on Instagram that someone had jumped in a Dodge Journey and pulled off with an "important hard drive in it." But instead of lashing out or giving a "warning" like he did to intruders who recently broke into his home, Pee said, "I know you just doing what you do and I'm not knocking your hustle cause I use to steal cars in the '90s." He then offered the assailant $20K to return the hard drive.
His levelheaded plea worked. Hours later, he posted a picture of him FaceTiming Lil Baby, who had the hard drive in his hand. Who knows how they got the hard drive back, if they actually gave the $20K reward to the person, or got the car back. But these are questions we're eager to get answers to the next time Pee or Lil Baby do an interview.