Two of hip-hop's predominant ric(c)h-named rappers, Roddy Ricch and Rich Homie Quan, have been beefing recently. Now, though, Quan says the situation has been resolved and everything is cool.
Last night, Quan wrote in an Instagram Story post, "Just got off the phone with @roddyricch everything is smooth we settled it like men and I want to apologize for my position at the moment and take this opportunity to show everyone that through conversations we can have solutions."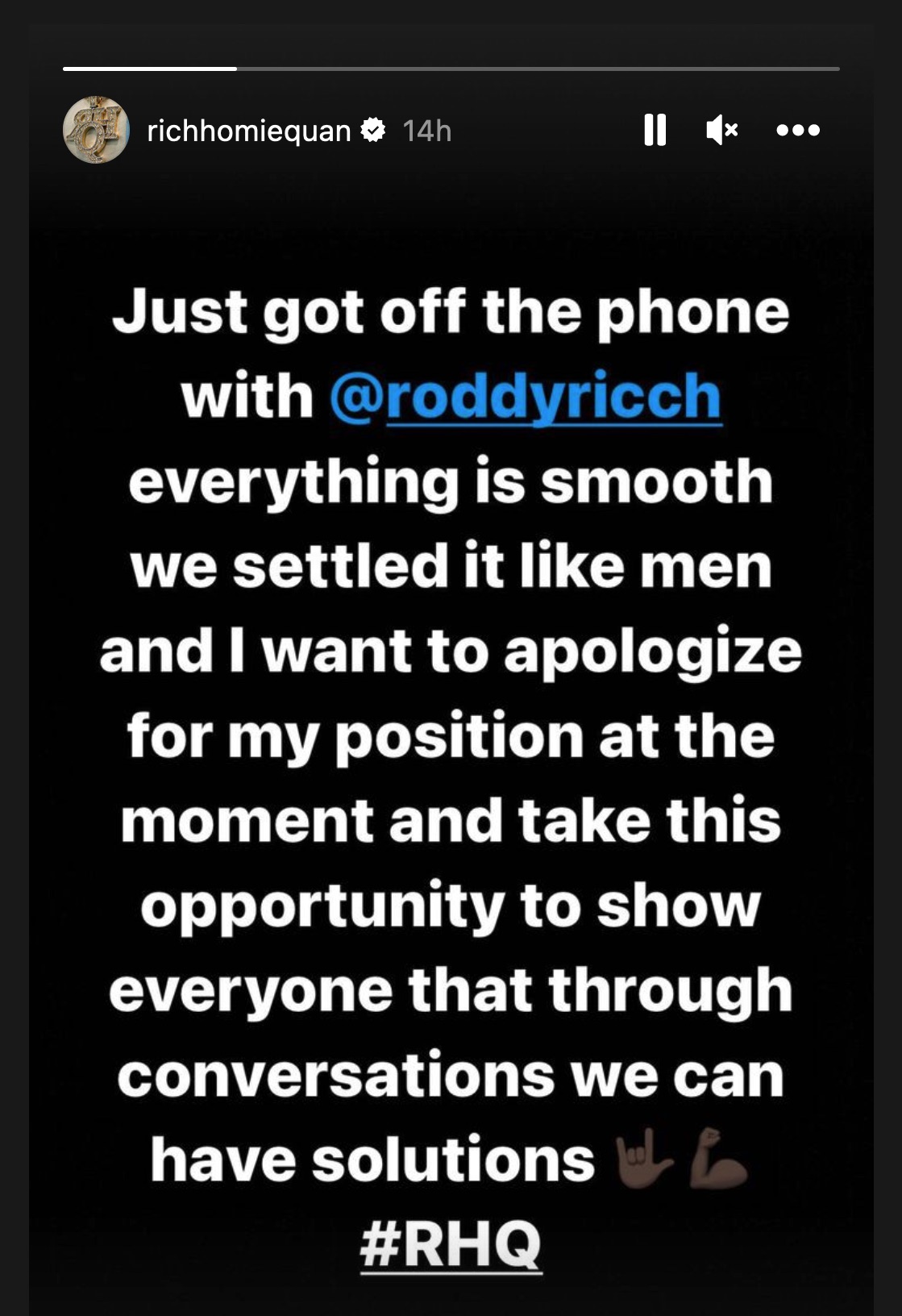 As for what happened, Quan claimed he was intended to have a verse on DJ Drama's new album, I'm Really Like That, but explained, "I f*ck with Gucci. My verse harder than Gucci Mane. Wayne killed that mothaf*cka. Man, my sh*t was harder than Roddy. Then, they say, 'We ain't trying to start no industry sh*t. Roddy Ricch wanted you off the song.' I ain't even met Roddy!"
He continued, "Roddy got that 'Box' song. I bet his catalog can't f*ck with mine. That's on all the money he got in the bank. Since you wanted me off the song, man, let's go back and forth, catalog to catalog. You ain't got nothing but the 'Box' sh*t because all that other sh*t wack."
Roddy Ricch is a Warner Music artist. Uproxx is an independent subsidiary of Warner Music Group.