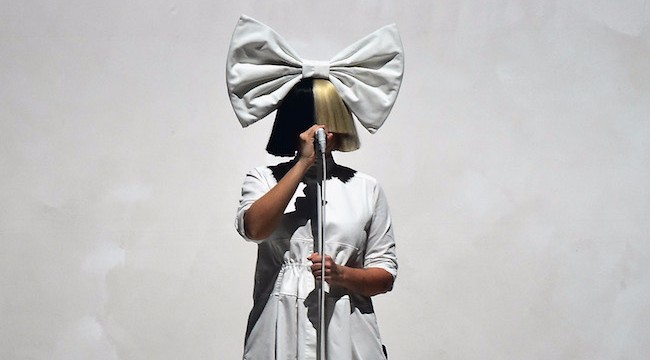 Sia might be a musical genius, but it appears her intellectual gifts extend beyond songwriting and catchy melodies. When someone tried to blackmail the "Chandelier" and "Free Me" singer using her nude photos, rather than capitulating and paying up, she did the unthinkable: She leaked the photo herself, to her Twitter and Instagram accounts, no less.
"Someone is apparently trying to sell naked photos of me to my fans," she wrote, "Save your money, here it is for free. Every day is Christmas!" The photo, which we're only going to link to here, looks like a paparazzi shot of Sia standing on a hotel balcony in her birthday suit. Taken from behind, the only truly visible characteristic is her butt.
Sia joins a long list of entertainers who've had photos leaked in the past few months, with a hacker taking over Selena Gomez's Instagram account to post naked photos of her (possibly not so "ex") ex-boyfriend Justin Bieber. Aspiring rapper Blac Chyna also had her nudes leaked by her ex Rob Kardashian after a contentious breakup, leading to a lawsuit for defamation and abuse.
So far, though, Sia is the only entertainer to have beaten paparazzi and hackers to the punch. It certainly seems to be an effective way to thwart their blackmail plans, and it doesn't seem to have hurt her image any. As one fan put it, "She won't show her face but will tweet her arse to stop paparazzi profiting from her nudes. What a woman. I love Sia."