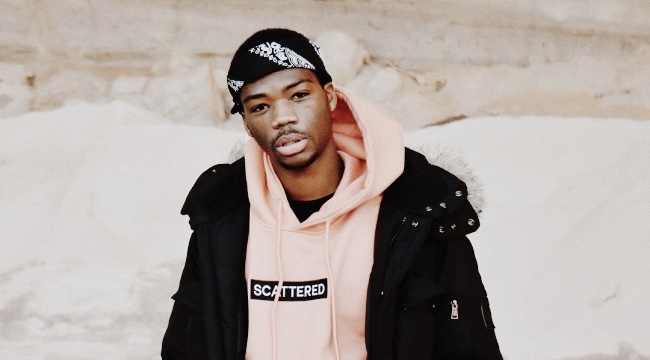 Two of hip-hop's stalwart, young throwback rappers link back up to bring the fun back into rap with "Bad Vibes." While Stro — formerly known as Astro — handles the rhymes, Bishop Nehru gets busy behind the boards to craft a flute sample-driven boom-bap banger.
The mellow flutes-and-strings combo of Bishop Nehru's melodic instrumental sets the tone for Stro to state his mission in rap and clear the air of the presupposed bad vibes. "Ya'll either trappin' or you rappin' like some sad guys," he laments on the hook, "F*ck all the stressin', I just wanna be mad fly."
While Nehru handles production duty on "Bad Vibes," he let frequent collaborators Kaytranada and MF Doom handle the beat making on his recent album, Elevators, which is a worthwhile listen for denser, intricate rhyme schemes and hard-hitting punchlines.
Stro and Bishop Nehru are just parts of a recent rap resurgence of lyrically-focused, '90s-influenced MCs out of New York that includes Joey Badass and Flatbush Zombies, proving that much of the old-head grousing about the youth not appreciating their elders and inspirations is unfounded at best and outright disrespectful to the young bucks' efforts at worst.
While some of their peers have lapsed further and further into social media gimmickry to build buzz, Stro and Nehru have quietly toiled away independently, crafting lyrically complex, sonically lush albums that would feed any backpacker's appetite for some good, old-fashioned Golden Era hip-hop.