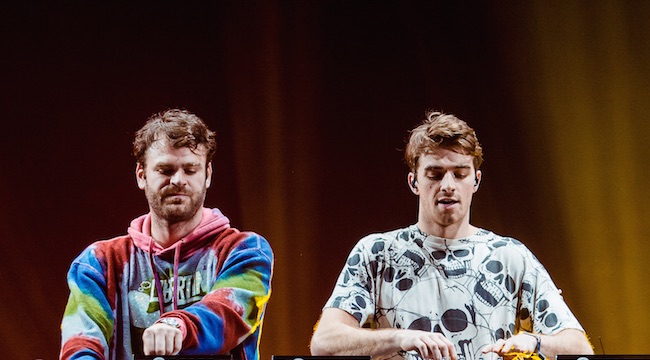 Wow, I really like all the new songs the Chainsmokers are putting out. I've detailed my confusion about my reaction to the music this electro-pop duo put out before, when "Paris" came out, because they really come across as clueless, dick-measuring bros a lot of the time. In their words, they aren't assholes they're making fun of them, but if your behavior and demeanor registers in the same key… does the specter of irony really even make a difference?
Either way, we're inching up to the release of their debut album Memories… Do Not Open, and in advance of that they've shared yet another new track. This one is called, uh, "The One" and it premiered via Zane Lowe and Beats Radio 1 for Apple Music, so it has the official tastemaker cosign as well. It follows up their latest collab with Coldplay, and since the production duo rarely sing themselves, their record is stacked with a ton of other collaborators, including Jhene Aiko and Florida Georgia Line (!).
Returning our attention to the folk-pop banger that's out today, "The One" is about knowing your stuck in a toxic relationship but not wanting to be the one that finally puts an end to it. Highly relatable, whether you're an asshole or not! It follows pretty traditional folk pop song structure — with a gorgeous guitar strum and layered harmonies underlying the melody — until about the 1:45 minute mark, when it becomes a certifiable club banger. I can already hear the remixes being started on the laptops of Soundcloud DJs across the globe. And all context aside, I will be listening to this song today as I drive to my meeting, and probably on the way home too. Listen below.