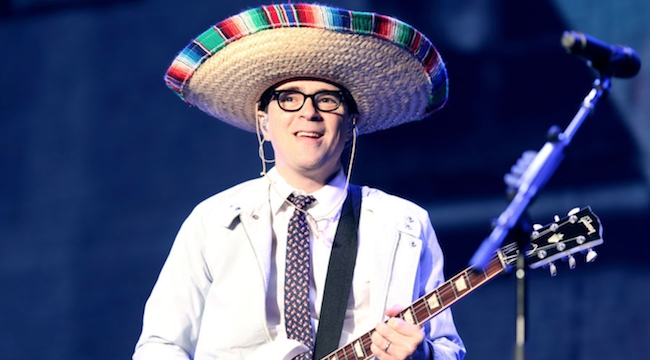 The internet is a very weird place. I guess that's stating the most obvious point in the universe, but when you step back every once in a while and really think about the memes and campaigns that take root on social media, it's kind of crazy the impact it can have on real world events. Take Weezer for example, the beloved, '90s-'00s alt-rock group who've settled comfortably in recent years into legacy act status. Over the last year, one fan has made it her mission to get Weezer to cover the iconic '80s power ballad "Africa" by the band Toto, an effort that had largely gone unnoticed by singer Rivers Cuomo and company…until today.
Today, the band decided to give the 14-year old fan who runs the Twitter account 'Weezer Cover Africa By Toto' almost what they wanted, but not quite. They did do a Toto cover, but elected to take on "Rosanna" instead. From the sound of it, they really put a lot of effort into the song as well. The guitars shred, Rivers sings his ass off, and the overall grandiosity that propelled the original to No. 2 on the Billboard charts in 1982 remains in full effect. As far as trolls go, this is about as good as you can hope for.
Check out Weezer's rendition of Toto's "Rosanna" in the video above.