To most (myself included), Mariah Carey is the undisputed Queen of Christmas—however, the more musicians who release cozy tunes to power your seasonal playlist, the merrier. "Feather" singer Sabrina Carpenter is the latest recording artist to throw her hat into the holiday ring.
Carpenter was a busy little studio elf before hitting the road with Taylor Swift for The Eras Tour's international dates. In posts shared across her official social media pages, Carpenter revealed that her holiday season spirit is piping hot and ready to be served to fans through her upcoming Fruitcake EP. Carpenter spiced things up with a faux desert recipe visual theme to reveal the project's six-song tracklist.
Although a tease audio clip was not uploaded in her online announcement, based on the name of each record, the EP appears to be filled with all original music. Fans immediately took notice of that detail.
"I can't wait! Original Christmas pop music is so underrated. Thank you for serving us a full-course meal," wrote one follower.
can't wait! original christmas pop music is so underrated. thank you for serving us a full course meal

— ramsey (@fruitcakeEP) November 8, 2023
Continue below to view the official tracklist and artwork for Sabrina Carpenter's Fruitcake EP.
1. "A Nonsense Christmas"
2. "Buy Me Presents"
3. "Santa Doesn't Know You Like I Do"
4. "Cindy Lou Who"
5. "Is It New Years Yet?"
6. "White Xmas"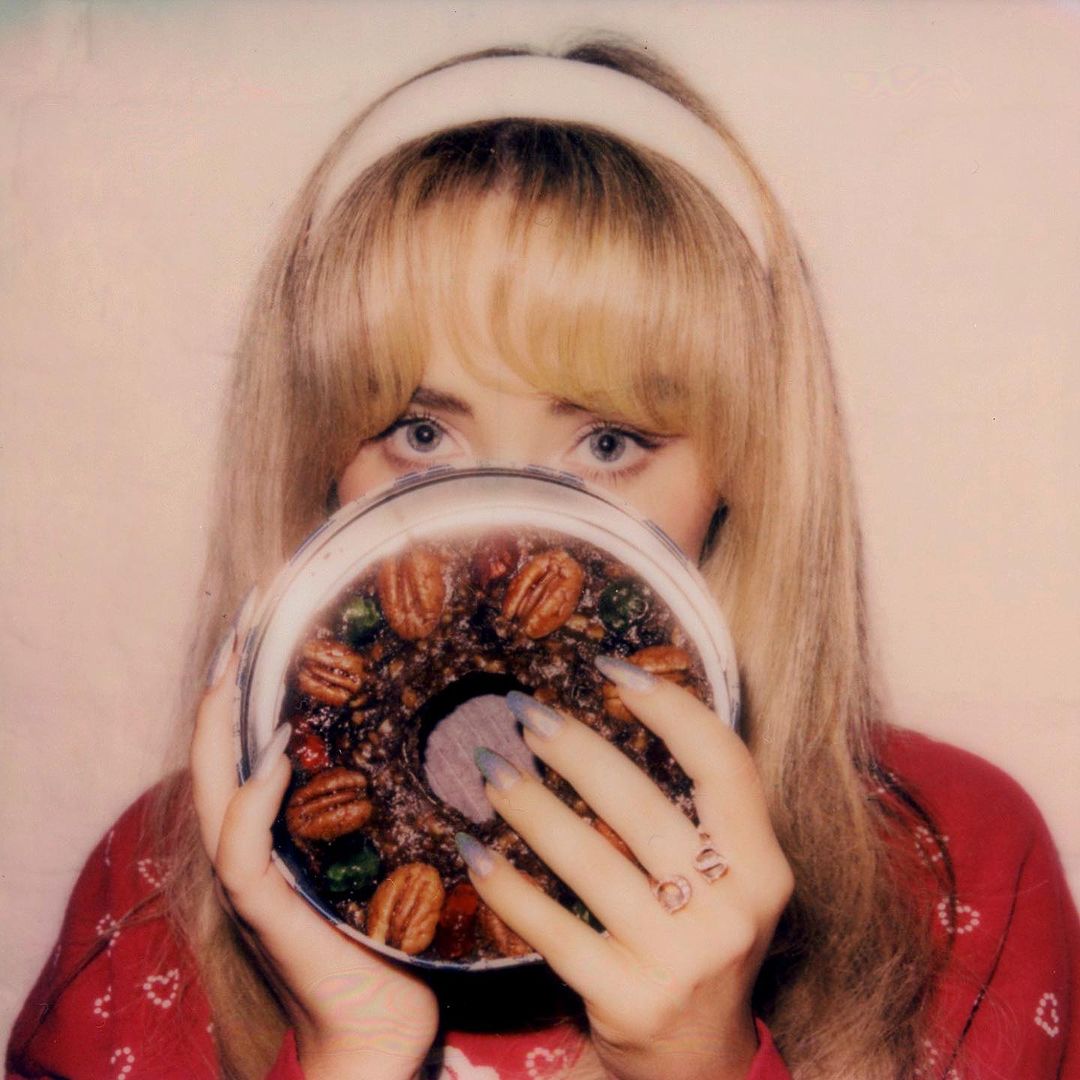 Fruitcake is out 11/17 via Island Records. Find more information here.