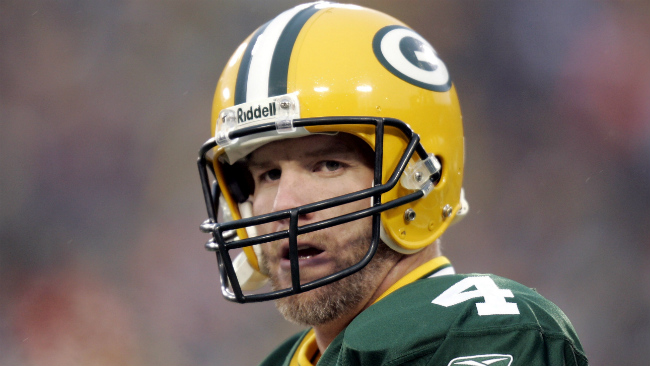 The Green Bay Packers received terrible news on Sunday afternoon, as the team announced Aaron Rodgers may miss the remainder of the 2017 season. During the team's Week 6 matchup against Minnesota, Rodgers was tackled and landed awkwardly on his right arm and shoulder. The Packers revealed that he suffered a broken collarbone and weren't able to say for sure whether it'll keep him out all year.
Currently, the Packers' depth chart at quarterback is Brett Hundley and Joe Callahan. Because the Packers have an opening at the position, former ESPN NFL reporter Ed Werder decided to do some journalism and ask Brett Favre if he would come out of retirement to replace Rodgers.
You may be stunned to hear this, but seeing as how Favre is 48 and hasn't played in the NFL since 2010 (or the Packers since 2007), he said no.

So yes, this is a silly question and Favre saying no was the surest bet in the world, but I for one would have loved to watch the ol' gunslinger play for the first time in seven years. Not because it would be awesome or anything, but because watching someone whose career was defined by his devil-may-care approach to football try to work off seven years of rust would have been so much fun.
Anyway, I'm glad this chapter in the "Will Brett Favre Come Out Of Retirement?" saga has reached its conclusion. We'll see you next year. And the year after that. And every year until the end of time, because as long as a team needs a quarterback, someone will be there to ask Favre if he's changed his mind on retirement, only to invariably be told "no."