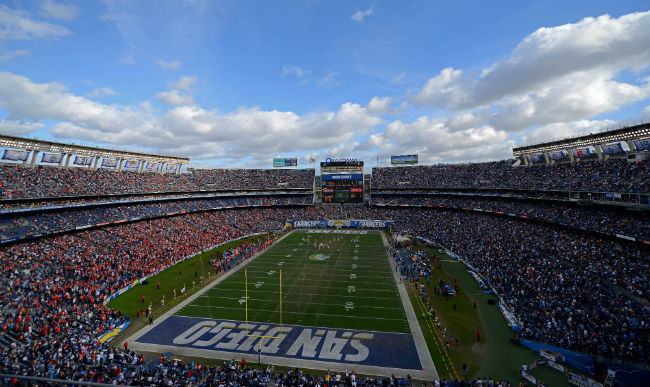 It looks like the San Diego Chargers are soon to be no more.
ESPN's Adam Schefter broke the story Wednesday night that the San Diego Chargers would join the Rams in Los Angeles next season.
Chargers owner Dean Spanos appears to have given up on San Diego after he failed to get a new publicly-financed stadium for his team in the region.
Spanos has yet to send a formal relocation letter to the NFL, yet to notify public officials in Los Angeles or San Diego of the team's move, or even tell the members of the San Diego organization about his plans. The source insisted nothing is final.

But unless Spanos unexpectedly changes his mind at the last moment — and there certainly have been enough plot twists in this San Diego stadium saga — the Chargers will be moving to Los Angeles.

This is said to have been an extremely difficult decision for Spanos to reach, sources said. While the economics of the decision have been crystal clear, Spanos' loyalty and connection to San Diego have countered it. But in the end, Spanos' efforts to find a new stadium are now in their 16th year, with no solution in sight. This stalemate is occurring at a time when the Rams are becoming more established in the Los Angeles market. Spanos is said to believe he needs to start fighting for the Los Angeles market as soon as possible.
Though the Los Angeles Rams have struggled on the field and on television, they are in the process of building a $2.6 billion stadium in the City of Angels. It seems likely they'll share that stadium with the Chargers, who seem just as unlikely to be saved for Chargers fans in San Diego.
This continues the shuffle of NFL franchises, as the Rams moved to Los Angeles from St. Louis last season. The Raiders were also a candidate to move to Los Angeles for a time but may leave Oakland for Las Vegas, which appears ready to build a new NFL stadium while Oakland drags its feet.
Either way, all of this is sure to make a lot of people upset.