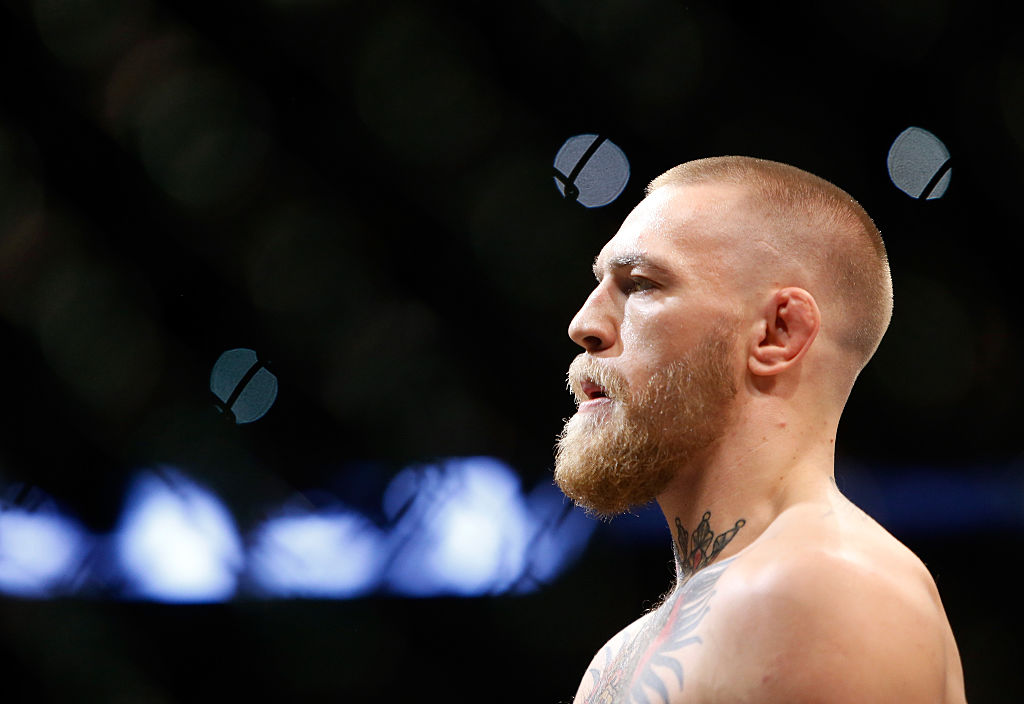 As if the UFC hasn't had enough chaos in 2018, things just got crazier after their biggest star Conor McGregor pulled together a posse to tear things up at a UFC 223 media event in New York this afternoon. McGregor and his gang ended up storming the loading docks of the Barclays Center where fighters were being put on buses back to their hotel.
That's where the s**t really hit the fan and Team McGregor threw a bunch of heavy dangerous metal items through the windows of a bus holding UFC 223 headliner Khabib Nurmagomedov. The whole thing seems like retaliation over an incident earlier in the week where Khabib's camp cornered McGregor training partner Artem Lobov and slapped him.
The bus was loaded with other UFC fighters, including women's strawweight champ Rose Namajunas and Michael Chiesa, who ended up in the hospital with cuts that may force him out of his UFC 223 fight with Anthony Pettis. Dana White sounded on the verge of kicking McGregor out of the UFC for good. Non-McGregor fighters don't make anywhere near as much as Conor and the idea of having a paycheck nixed because of his dumb and dangerous antics have turned many of his fellow fighters against him.
Here are some of their reactions:
For more information on Conor McGregor and UFC 223, click here. We'll have more updates as they roll in.