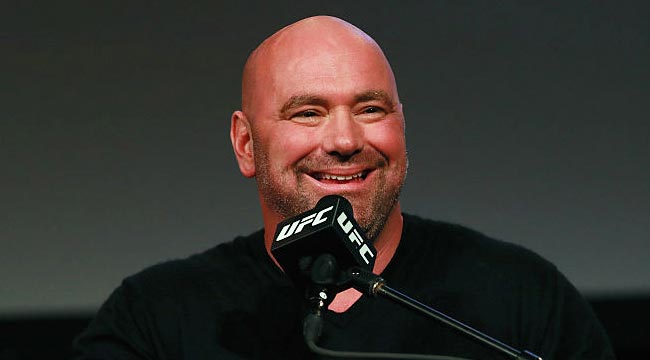 Variety is reporting that ESPN and Fox Sports have offered a joint TV deal to the UFC, who has been in negotiations for months, looking for a new broadcast partner before their Fox partnership expires this spring. The details from Variety paint a picture of a much busier UFC, with ESPN getting as many as 15 events for their fledgling ESPN+ digital subscriptions service, while Fox Sports 1 continues to get their usual Fight Night cards. Of course, there will still be PPVs.
Here's the juicy cash bit from Variety's report:
According to sources with knowledge of the proposal, ESPN has signaled that it would be willing to pay $120-180 million per year to add the Endeavor-owned mixed martial arts league to its collection of live-event rights.

Fox, which currently pays $120 million per year UFC rights, would be willing see that number increase to a little more than $200 million. Fox's current package includes four Saturday-night fights per year on Fox Broadcasting and a number of fight events on cabler Fox Sports 1 that has increased annually under its current agreement. A joint bid with ESPN would see Fox's total number of events decline slightly.
So that means owners WME-IMG and UFC are getting what they want, despite slagging ratings and way too many cards being broadcast, diluting the overall product. A few key words here are interesting. Mostly: "Fox's total number of events decline slightly." Considering ESPN is slated to get 15 events and there will still likely be 12 PPVs, what exactly is the content Fox Sports will get?
Or are we going to have even more UFC? Surprisingly, 2018 is a relatively light year with only 30 events. 2014 saw 46. Could we be headed for a 46-event year? Does anyone want that except the people paying for the content and those supplying it?
(Via Variety)