If you're still brainstorming resolutions for the new year, may we suggest adding "Watch More TV" to the list? Why? Because 2023's streaming and network line-up is filled with some must-see originals and returning award-winners that just can't be missed. (Well, obviously, you can miss them. No one's tying you to a chair, peeling your eyes open with some Scotch tape, and forcing you to watch these shows. But if you don't, what will you talk about with your friends and family this year?)
Our team of critics voted on the most anticipated series dropping throughout 2023 — from Marvel follow-ups to Rian Johnson weekly whodunnits, prestige crime dramas, and a long-awaited video game adaptation that just might be HBO's next Game of Thrones. Here's what to keep on your streaming radar this year.
Honorable mentions/others receiving votes: BMF, Bridgerton, Bel-Air, Hello Tomorrow!, Buffalo
8. (tie) Loki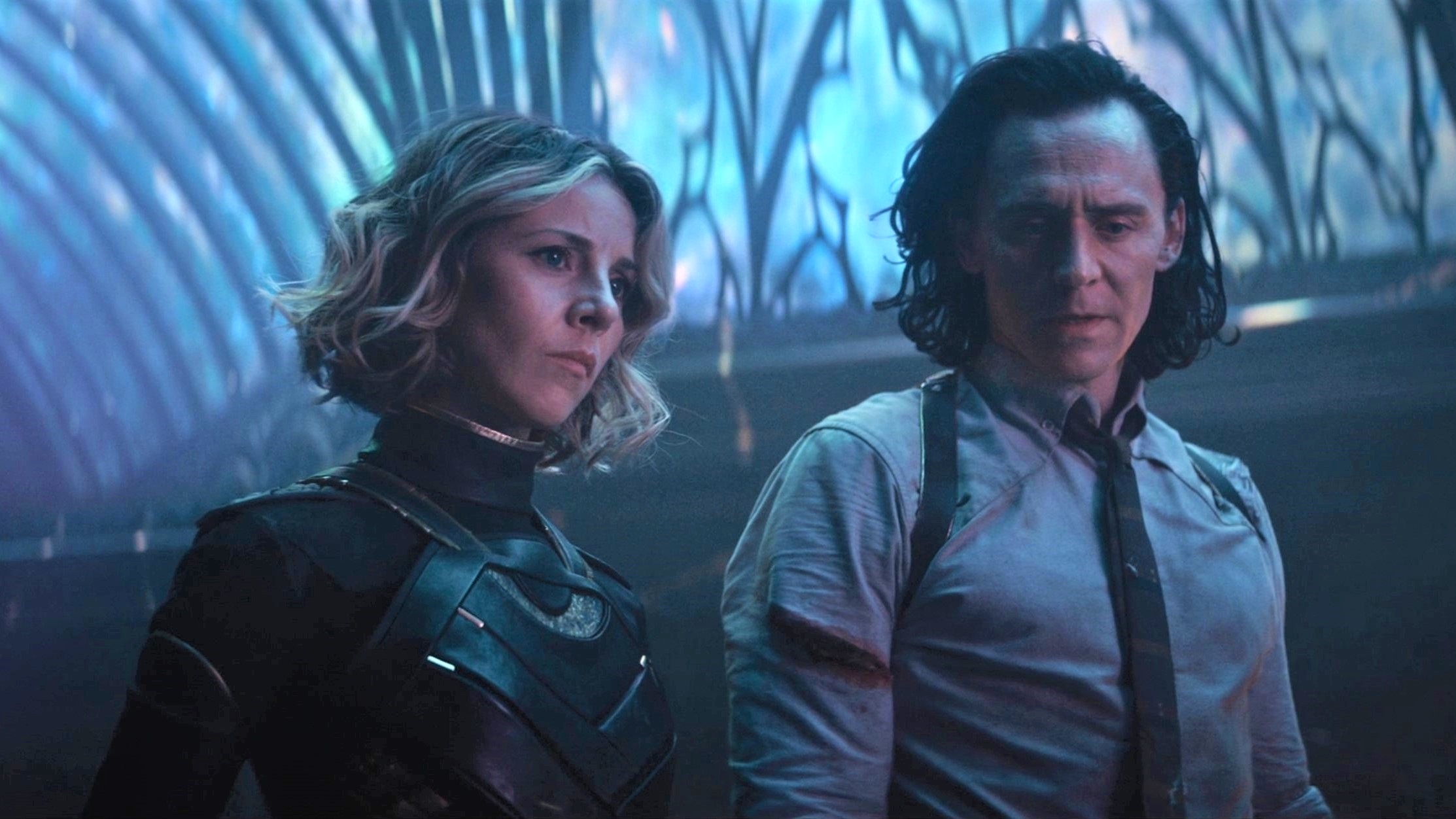 In a time when films and shows only get more exhausting and increasingly similar, Loki, which premiered its first season in 2021, was fresh and singular. The series feels more like Mad Men with time cops than a Marvel Cinematic Universe project. Even with a buoyant but well-played cameo from Jonathan Majors as the supervillain Kang, the show is grounded: a television show rather than filler in between movies. Tom Hiddleston has chemistry with everyone who breathes the same air as him and over a decade into playing Loki, manages to add new layers to the mischief god, proving his journey is far from over even though the character has, technically, been dead for years. In season two, we can expect Loki (and all the other Lokis) to get even more emotional. Hopefully, Alligator Loki will return. — Carrie Wittmer
8. (tie) Futurama
Futurama is going for a record that even The Simpsons, the longest-running primetime scripted show in the U.S. ever (among many other longevity achievements), won't break: the TV show with the most series finales. Futurama has been brought back from cryogenic freeze yet again — not that we mind, especially since John DiMaggio is back as the voice of Bender. There are still plenty of stories left to tell in the year 3000-something. — Josh Kurp
8. (tie) Power Book II: Ghost
Power Book II: Ghost, the first of three spins-off in the Power universe, is probably the most beloved series out of the three. For some, it's because of the nostalgia that it has for the original Power series. For others, Tariq's growth as a character to despise to a character to root for has been a rollercoaster journey that keeps us wanting more. Then there's the rest who really enjoy watching Method Man and Mary J. Blige in their roles. Regardless of what keeps you coming back for more, the third season of Power Book II: Ghost is set to take all of that and more to greater heights. New drug operations, new enemies, new obstacles, new (and old) relationships, and more all while running from the past are just the start of what we'll see for season three of Power Book II: Ghost. — Wongo Okon
7. (tie) Snowfall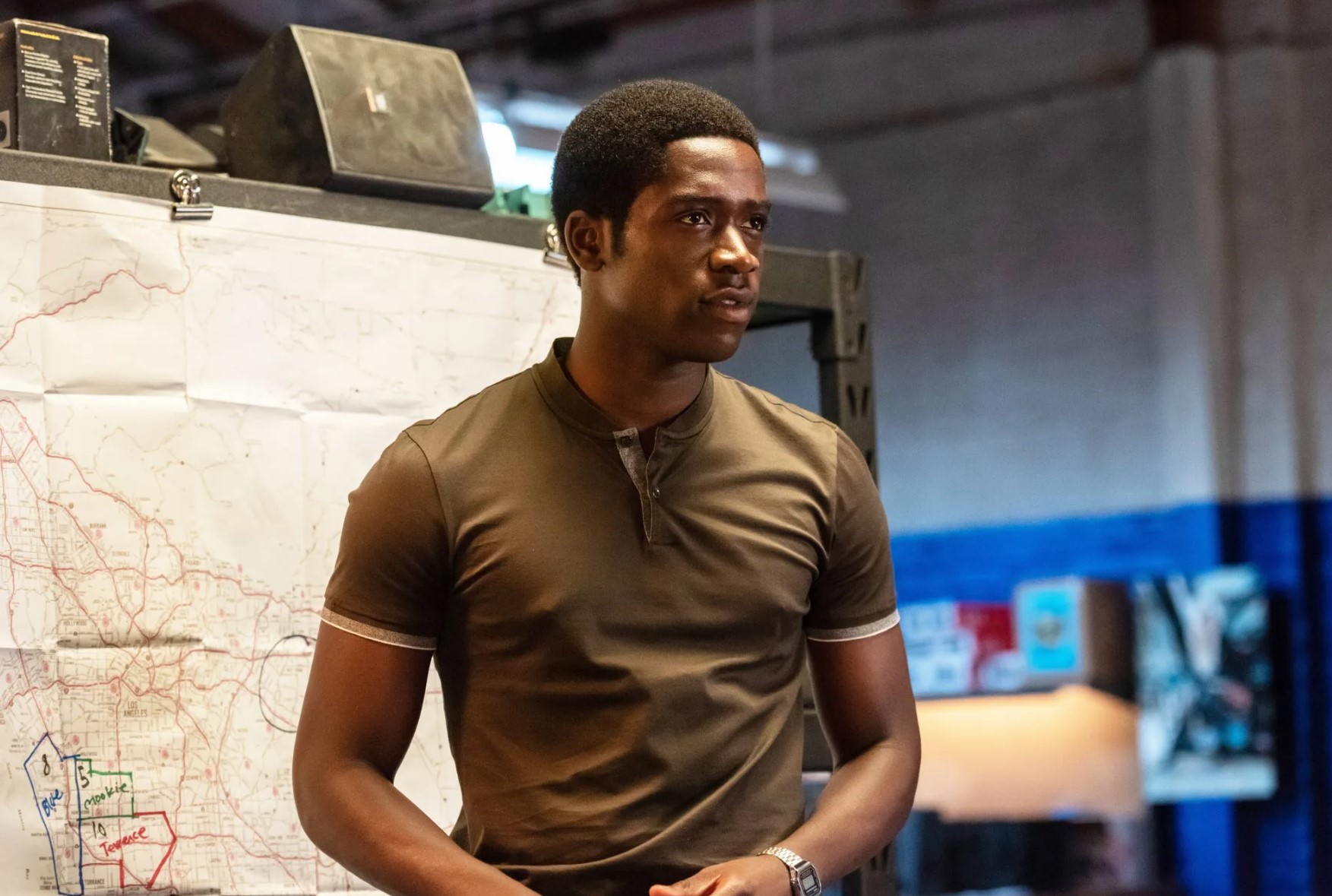 This is it for Snowfall. The show is entering its sixth and final season with plenty of unanswered questions. Is Alton alive? If not, did Teddy kill him? What repercussions, if any, will there be for Franklin's epic revenge spree against Jerome and Louie? That's just the half of it, but what we do know is that season six will be a war on many fronts. Franklin will continue his search and fight against Teddy, presumably all while fending off Jerome, Louie, the feds, and anyone else who looks to take him down. There's Cissy's intel who will surely throw a wrench in Franklin's plans for the future and much more. For its final season, Snowfall will hopefully answer one question above all others: Does Franklin Saint walk out on top, or do the powers that be knock him off his throne? — Wongo Okon
7. (tie) Mrs. Davis
Before we get started here, let's remember that few people found the idea of a Watchmen TV series to be necessary, even from a showrunner and writer of Damon Lindelof's caliber, and even after he made a lot of Lost finale detractors shush by delivering The Leftovers. Yet with HBO's Watchmen, he not only blew the Zack Snyder movie out of the water but also (arguably) the Alan Moore graphic novel, too. That show ended up being a masterpiece that recontextualized the source material, informed millions about the Tulsa Race Massacre, and added a Lube Man, who somehow made more sense than anyone would have believed from his description alone.
What I'm saying is this: Lindelof can make anything work if he sees a project worthy of exploring. So even if you aren't immediately excited about the idea of a nun who fights a possibly demonic Algorithm, then hang tight and give this one a shot. Lindelof co-writes this upcoming Peacock drama series (showrunning duties go to Tara Hernandez of The Big Bang Theory), so you know that he's going to give us an intricately layered ditty that includes an exploration of humanity and lack thereof. There will be much more on tap beyond the bare-bones description is what I'm saying, and I look forward to the unspooling of the Lindelof web. The fierce nun is portrayed by Betty Gilpin (so good at going ridiculously hard as Liberty Belle in GLOW), who we already know can be both ferocious and funny (when the moment is right), so we are in for a treat. — Kimberly Ricci
6. White House Plumbers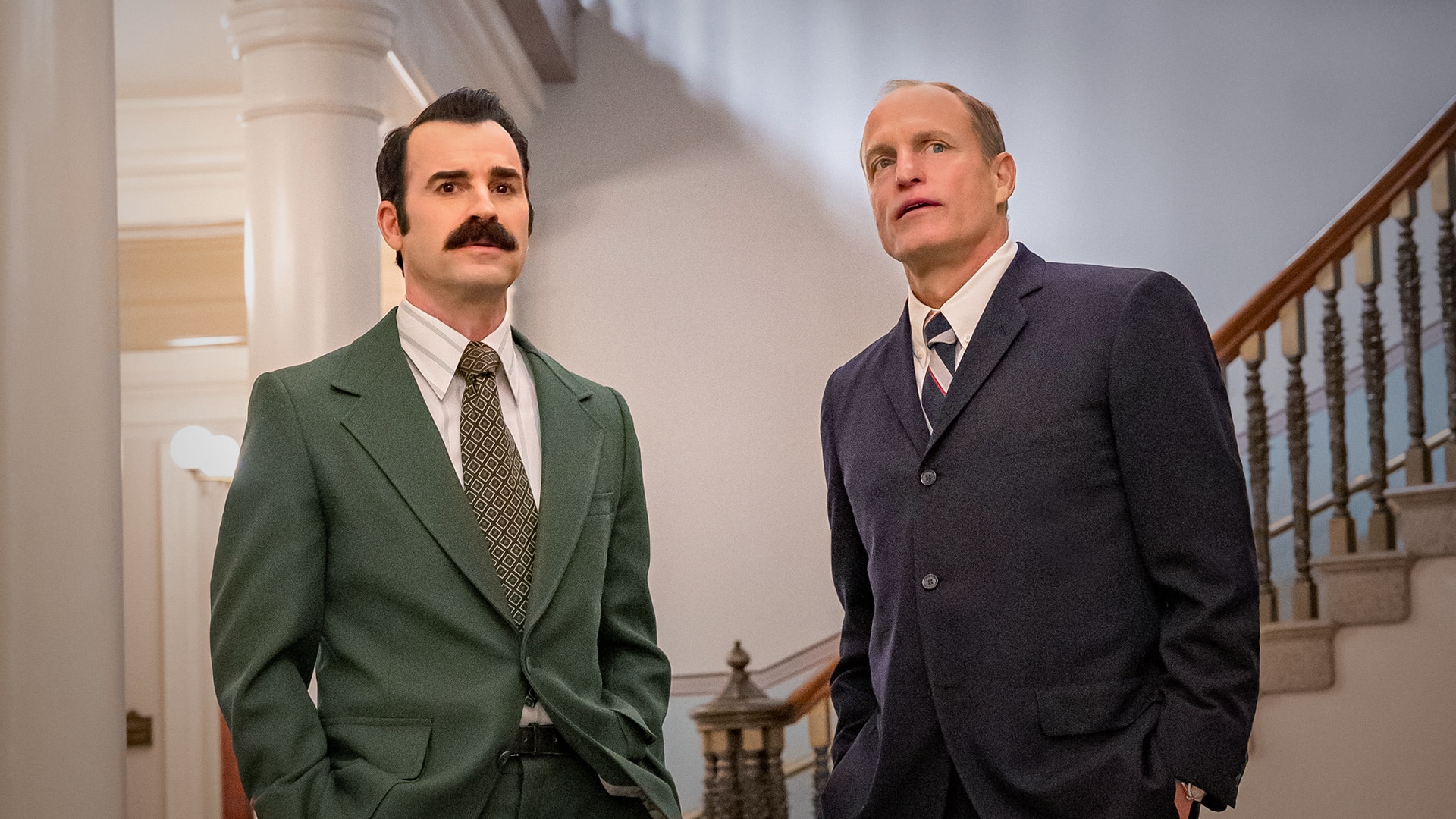 David Mandel, executive producer and showrunner of Veep, directing an HBO series about Watergate goons E. Howard Hunt and G. Gordon Liddy, who will be played by Woody Harrelson and Justin Theroux. Yes, this will work. That's all you really need to know to start getting excited. There's more, though, if you want it, like the thing where the rest of the cast features Domhnall Gleason and Kiernan Shipka and Kathleen Turner and freaking Judy Greer. Watch this show. It looks fun. And it kind of counts as education because it's about an important historical event. Blammo. Two birds with one stone. — Brian Grubb
5. Poker Face
What we have here is Natasha Lyonne starring in a television series from Rian Johnson where her character solves a new mystery each episode, kind of like we all finally decided to up and recreate Columbo in 2023 and put the star of Russian Doll and the creator of Knives Out in charge of the whole thing. That sentence was probably too long and maybe not grammatically perfect but it is still one of the best collections of words you are going to see. Good for them. Good for everyone involved in making this happen. But good for us, mostly, because we're the ones who get to watch it. — Brian Grubb
4. The Last of Us
It seems like every week, there's a new TV show based on a video game. Some are good, the majority are bad, but few are based on one of the most acclaimed video game series of all time. The Last of Us is HBO's first attempt at turning a video game into prestige TV; the zombie series is overseen by Craig Mazin, the Emmy winner behind Chernobyl, and Neil Druckmann, who created the source material. The ensemble is led by Pedro Pascal, who plays Joel, and Bella Ramsey, who was cast as Ellie, as well as Nick Offerman, Gabriel Luna, Melanie Lynskey, and Murray Bartlett. The Last of Us has all the makings of a Game of Thrones-sized hit, as long as viewers can stomach looking at Clickers every week. — Josh Kurp
3. (tie) Barry
The brilliance of Barry's third season isn't, merely, in the slow destruction of its main character's sloppily constructed alternate life, it's in the way it splintered its primary supporting characters from main while still cementing them as some of TVs most compelling. We know where Barry is going to be situated (though how he reacts to that will be incredibly interesting), but what of Sally now that she's left LA? Gene now that he's reformed his reputation and exacted revenge? Hank now that he's gone full commando in the name of love? We've said it many times, Barry writers seemingly love writing themselves into a corner, but it seems like they've got multiple escape routes mapped out going into this pivotal fourth season. — Jason Tabrys
3. (tie) Justified: City Primeval
When Timothy Olyphant reads a script featuring a marshal with a weird name who wears a hat, it's an automatic yes. The actor leaves Tatooine and returns to the United States for his most iconic role (sorry Cobb Vanth) as U.S. marshal Raylan Givens in Justified: City Primeval. FX's Justified, which ran from 2010-2015, is an underrated gem, combining serialized storytelling with procedural elements. In this continuation of Raylan's story inspired by Elmore Leonard's novel "City Primeval: High Too in Detroit," Raylan and his cowboy hat find themselves in Detroit, pursuing a criminal known as The Oklahoma Wildman. There is still no indication that Walton Goggins will return as Boyd Crowder, but I will wait patiently (that's a lie I am very impatient about this). — Carrie Wittmer
2. Yellowjackets
In 2021, Showtime gave fans an unexpected treat, a survivalist drama of the Lindelof-ian tradition that blended 90s nostalgia, teenage angst, occult symbolism, fake book clubs, and just a hint of cannibalism. With some stroke-of-genius casting, a riveting central mystery, and a weekly release schedule that kept fans salivating over hidden clues, Yellowjackets became more than just a breakout hit, it turned into a damned pop culture phenomenon. In season two, the series dives even deeper into its own mythology, promising answers to some confounding questions – Who is the Antler Queen? What happened to Javi? Who kidnapped Natalie? Where is Shauna's baby? – while threatening to pose even more maddening ones in the process. Get ready Citizen Detectives, because Yellowjackets is about to take over your lives again. — Jessica Toomer
1. Succession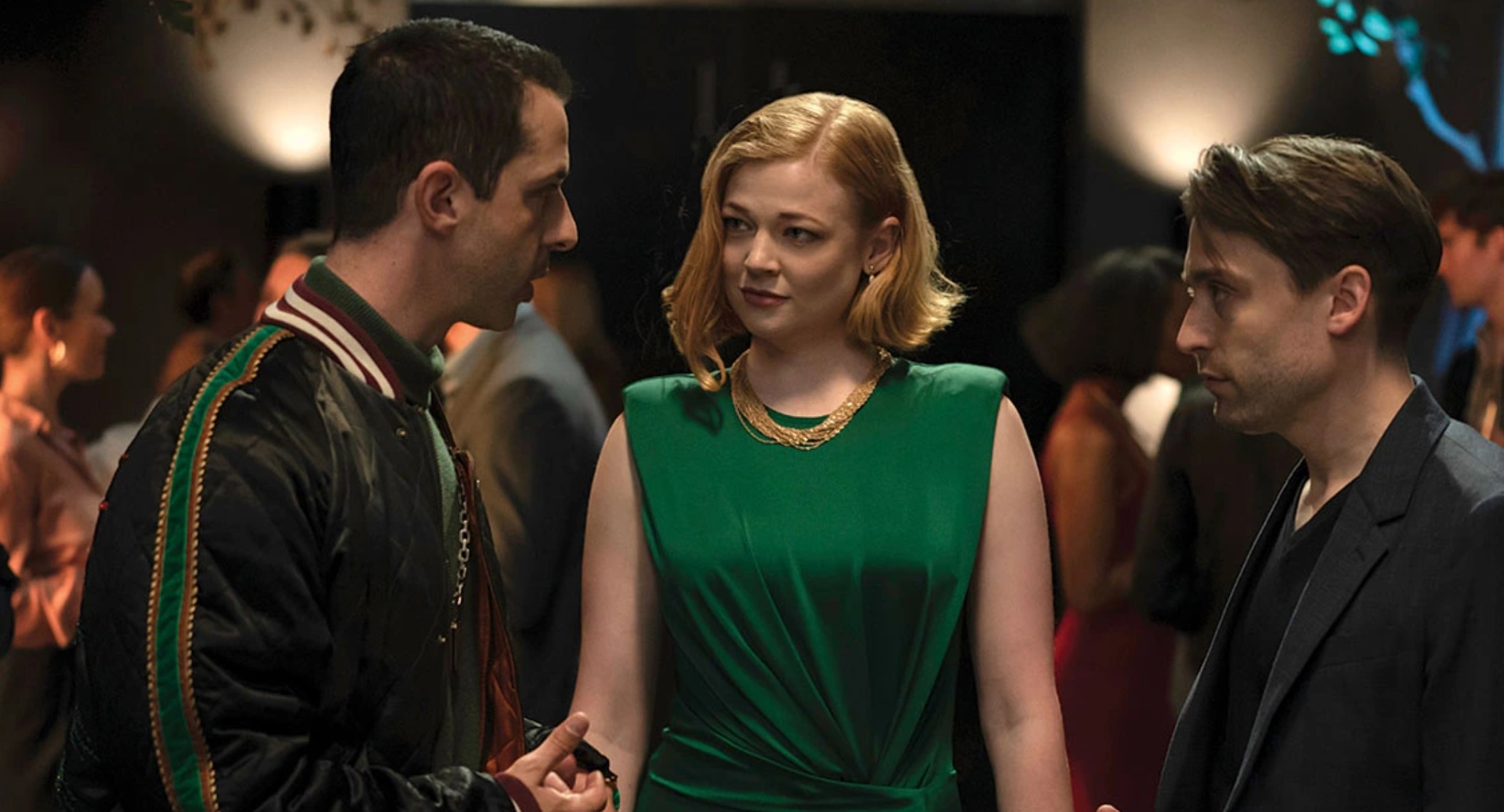 TV's most satisfying watch just keeps getting better and more daring, closing last season with such flair that it might render you speechless for the artistry of its final knife twists and its masterful performances. An empowered Tom, a soulless Greg, entitled adult nepo babies in a state of collapse, and the hubris of Logan Roy, cutting off their wings and continuing to act like he's going to huff and puff forever. The clamor for the shifting allegiances, fresh power plays, and delicious revenge is off the charts. The most exciting question posed by the coming season is how can they possibly top themselves. — Jason Tabrys