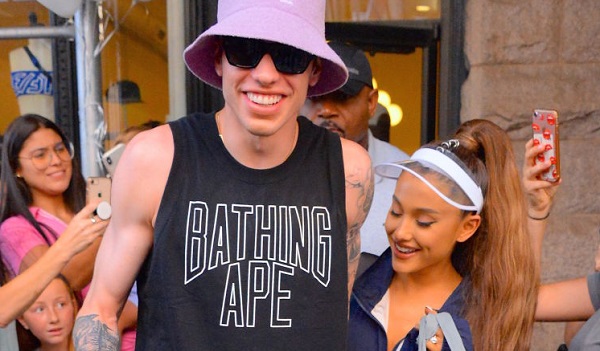 Ariana Grande and Pete Davidson have broken off their engagement, according to TMZ. If true, it was the obvious ending to a whirlwind celebrity romance. Grande, 25, and Davidson, 24, had been together since all the way back in the Spring of 2018. The couple then got engaged in June 2018 and had been making increasingly bizarre headlines ever since. And now as quickly as the world found they were a couple, poof, they are no more.
Via TMZ:
Sources close to the former couple tell us AG and PD split this weekend, with both parties acknowledging that it simply was not the right time for their relationship to take off. We're told the two still have love for each other, but things are over romantically.
After dating Cazzie David and being engaged to Ariana Grande, you have to wonder where Pete Davidson will turn next. Especially considering the solid P.R. that he received throughout the relationship.
A more pressing matter for Davidson might be what he does for housing. Davidson had been living with Grande in an insane apartment in Manhattan, where he famously thanked her for letting him stay there. Considering his age and where he works, it's not unthinkable that he might move back home. He couldn't possibly be the first SNL cast member to commute from Staten Island, right?