(Spoilers from Disney+'s The Falcon and the Winter Soldier premiere will be found below.)
With the comic book community starved for movies, Disney+ shows (and, in its own way, the Snyder Cut) will be the closest thing we'll get to cinematic experiences for at least a few months. Already, WandaVision hit a home run by giving fans a super weird experience, and a character-focused story that's quite unlike many Marvel Cinematic Universe entries, but we're back in action mode with the The Falcon and the Winter Soldier premiere. The show's picks up shortly after Steve Rogers travels back in time to spend decades with his best girl, Agent Peggy Carter. So, we're in a post-Endgame world, and a major MCU priority is to choose a new Cap.
This development felt inevitable. Chris Evans was done with the Cap role, and so was Steve Rogers after going through so much. He took that super serum, ended up frozen like a Capsicle for decades, and woke up to deal with the Internet and of not-so-dulcet tones of Nirvana. He encountered his best friend as a brainwashed HYDRA assassin, watched Peggy die in modern times, became a fugitive due to the Sokovia Accords, and pretended for years to be not worthy of lifting Thor's hammer, only to whip out that thunder while fighting Thanos. Steve deserved a nice retirement of his choosing, but that sure puts the MCU in a tough spot, albeit an interesting one.
Look, there's been a ton of speculation about who will be the next Captain America, and all eyes have been on The Falcon and the Winter Soldier to make that reveal. And there damn well was a reveal in the final moments of the series premiere. What did this reveal mean, though? Wes, I'm talking about the dude in the Captain America suit. Is this guy, you know, the real new Cap?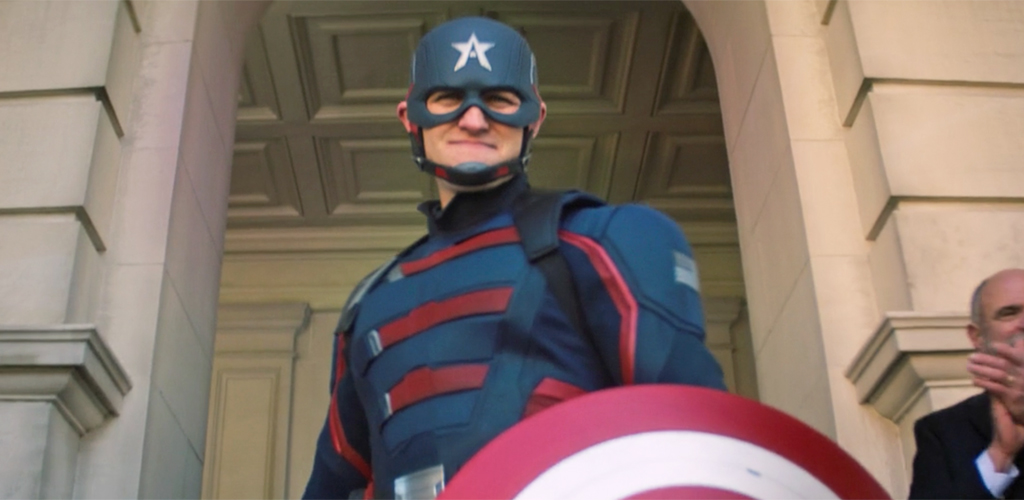 We'll talk it out, but recall that MCU fans hold a fresh memory of WandaVision Mephisto hints that went nowhere. Not immediately trusting that John Walker is the new Cap is probably a wise move. After all, Kevin Feige recently revealed that this show might get a second season, so the "Who is the new Cap?" question might be a long game, even though the show's final trailer directly calls for a new Captain America. With that said, we can have some fun with this question, too, so let's discuss the two most obvious candidates (the pair who once squabbled over legroom to set up their buddy-comedy vibe) to carry Cap's vibranium into Phase Four. Then we'll talk about that a few other candidates, including that new guy, John Walker/U.S. Agent, and my dream candidate.
1. Sam Wilson/Falcon (Anthony Mackie):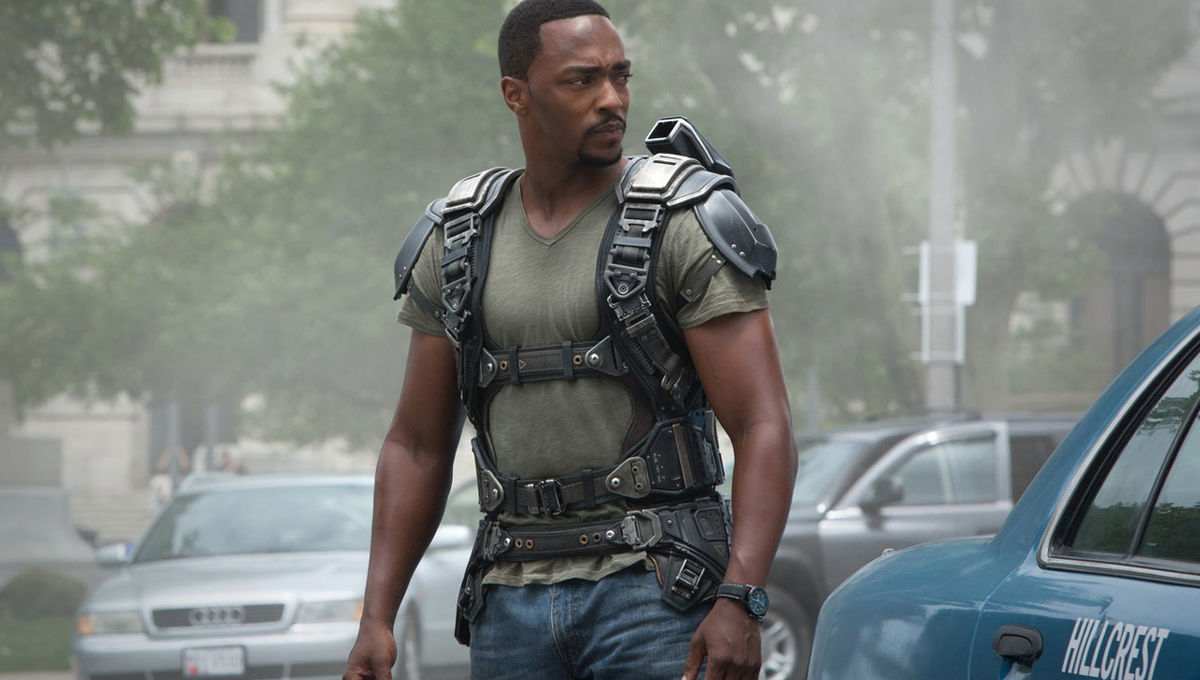 With Endgame, Marvel Studios teed up Sam Wilson as the rightful heir to the Cap mantle in the most obvious way, given that aged Steve Rogers bestowed the shield upon him as the Infinity Saga drew to a close. At the time, Wilson did not tell Steve "no" because, seriously, what mere mortal says no to the current Captain America when he declares his choice for the position's honor? Then there's the matter what actually happened in the premiere, which began with Mackie's previous words ("It feels like it belongs to someone else") echoing before he apparently stepped aside from the Cap mantle, and the government did not argue with him.