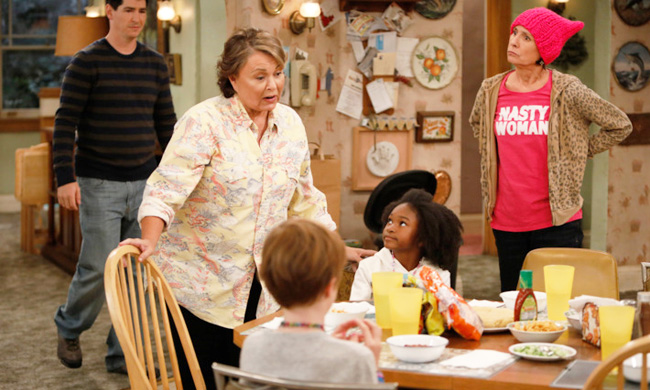 "We support ABC's decision and are removing the show from Hulu."
"I support ABC's decision to cancel the show in the wake of Roseanne Barr's most recent reprehensible tweets," he said. "Our goal was to promote constructive discussion about the issues that divide us. It represented the work of hundreds of talented people. I hope the good work done is not totally eclipsed by these abhorrent and offensive comments, and that Roseanne seeks the help she so clearly needs."
Valerie Jarrett has also responded to the comments made by Barr in an interview with MSNBC, choosing to take the higher road and hoping that it is a "teaching moment" about racism according to Page Six:
"I'm fine, I'm worried about all the people out there who don't have a circle of friends and followers coming to their defense," she told MSNBC.

"The person who's walking down the street minding their own business and they see somebody cling to their purse or want to cross the street. Or walk across the street. Or every black parent I know who has a boy who has to sit down and have a conversation — the talk, as we call it."
The Hill is also reporting that this is not the first time Roseanne has used racially-charged language to refer to a member of the Obama administration. The site reports that Barr used similar language when referring to former National Security Advisor and U.S. Ambassador to the United Nations Susan Rice, something that Rice retweeted from another user during today's events.
You can watch Jarrett's full comments below.
(Via Deadline / Vulture / The Hollywood Reporter / Page Six / The Hill)