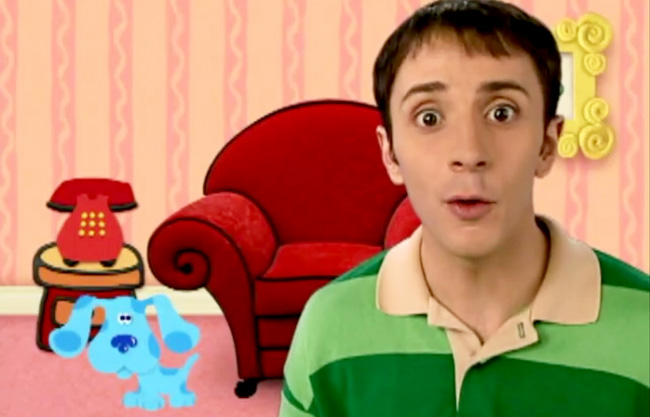 Earlier this week, Nickelodeon released the first trailer for the network's reboot of the classic '90s children's show, Blue Clues. Those who watched while coming of age in the '90s may recognize a few familiar faces from the reboot, like Magenta and the Felt Friends, as well as one unfamiliar face: That of Joshua Dela Cruz, who joins the show as the new host of Blues Clues and You. Previous to this gig, Dela Cruz was in the ensemble of the Broadway production of Aladdin and an understudy for the title role.
Dela Cruz will serve as the third host of the series, following in the footsteps of Steve Burns, who left the series in 2002 and Donovan Patton, who remained on until the original series ended in 2006. Of course, most folks know that Steve Burns left the series in 2002 basically because he was getting older, losing his hair very fast, and didn't want to go bald in front of a children's television audience (in fact, he shaved his head the day after he departed from the series). Steve is doing fine, however, tweeting about his hatred of WalMart and, uh, challenging John Cena to fights.

What many people don't realize, however, is that before Donovan Patton replaced Steve, there was an extensive audition process to find a replacement. Among those who auditioned was Dax Shepard before landing his gig on Punk'd with Ashton Kutcher. However, it was Justin Long who was actually offered the job to potentially replace Steve, and given his similarities to Steve, it would have been perfect casting. Interestingly, Long — who was a struggling actor at the time — managed to finagle the offer into an eventual career.
At the time, Justin Long could not secure an agent. However, once he was offered a holding contract to potentially replace Steve, he started calling around and asking for an agent to help him negotiate the gig — a three-month holding contract for $15,000. It was a fortune for Long at the time, because he was delivering pizzas, and once disinterested agents learned that Long needed to negotiate a contract, at least one became eager to sign him.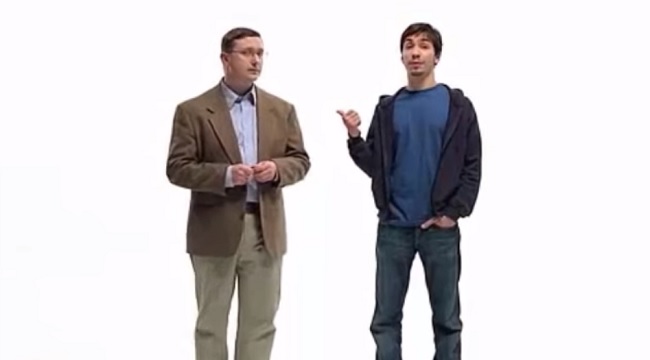 However, once Long secured an agent — as he explained recently to Dax Shepard on the Armchair Expert podcast — he was excited because he "understood what a big deal that was." In fact, it was such a big deal to have an agent that he actually turned down the contract, reasoning that he got what he needed out of being offered the part. He eventually opted, instead, to take a job on a show he had auditioned for called Stuckeyville. That show would later be renamed Ed, which he starred in for four years.

"It was really one of the only ballsy moves" Long had ever made in his career, he explained to Shepard. It turned out for the best, of course, because Ed led him toward roles in the movies he's perhaps best known for, Jeepers Creepers and its sequel (and later Dodgeball). Had Long been the host of a popular children's show he probably would not have been able to secure those parts, nor eventually a lengthy relationship with his Going the Distance co-star, Drew Barrymore.
Speaking of Barrymore, on that same Dax Shepard podcast, Long also shares a story about filming Youth in Revolt out in Michigan, getting mixed up with some sketchy townies, smoking pot laced with PCP, jumping out of a moving car at 3 a.m., having his foot run over by that car, getting dumped by Drew Barrymore two days later, and showing up for a Mac commercial with a busted leg.
That, obviously, is not behavior becoming of a Nickelodeon kid's show host. So, maybe Blue's Clues dodged a bullet, too.
(Via Armchair Expert)