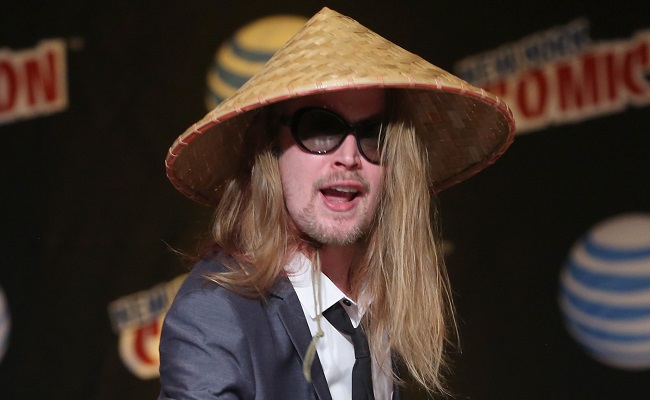 Aside from the occasional meerkat-starring commercial and music video, Home Alone's Macaulay Culkin has stayed retired from the world of acting. And not even something as big as the hit CBS sitcom The Big Bang Theory could entice the former child actor out of his self-imposed performance hiatus. Or at least that's what Culkin told comedian and podcast host Joe Rogan on a recent episode of The Joe Rogan Experience.
According to The Wrap, Culkin claimed show producers approached him three times for an unspecified role on the series. "They pursued me for The Big Bang Theory, and I said no," he said. "The way the pitch was, 'Alright, these two astrophysicist nerds and a pretty girl lives with them. Yoinks!' That was the pitch. And I was like, 'Yeah, I'm cool, thanks.'" After turning them down the first time, Culkin said producers returned twice more with offers for a role on the show, though he never specified which role (or roles) it was. "Even my manager was, like, twisting my arm," he added.
The Wrap noted that Warner Bros. Television has not commented on Culkin's comments. As of this writing, no one at CBS or the show production has commented publicly on them either. Even so, let's hope someone manages to transform Culkin's description of the original Big Bang Theory pitch into a show, because it actually sounds pretty good. Yoinks!
(Via The Wrap)