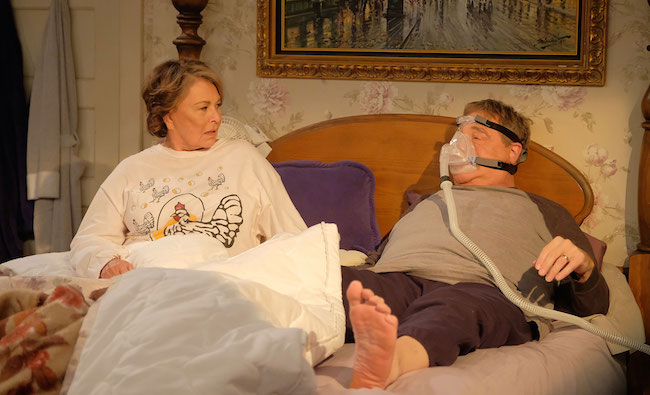 Roseanne was taken out of suspended animation for 2018 and ABC seems pretty damn pleased with how things are going. So much so that it appears a second season of the revived blue collar comedy is pretty much a lock.
According to reports from both Deadline and TVLine, a second season appears destined to be made official. Considering the robust ratings Roseanne earned with its premiere of Tuesday, this shouldn't come as much of a shock. (Heck, Will & Grace had a similar revival era pickup.) Deadline reports ABC laid down the groundwork for a speedy renewal ahead of the comedy's premiere, an increased episode order for the next season and the outlet notes "the network has closed deals with the cast." That chatter is echoed by TVLine's report that states a return is "a foregone conclusion." Co-showrunner Whitney Cummings mentioned to TVLine in a podcast (that arrived ahead of today's reports) that scheduling would be the only real hiccup in getting another season and that "from what I gather, everyone is ready to do it again. Everybody wants to do it again."
Talk of another swift revival renewal seems to signal networks aren't going to be gunshy about their fondness for resurrecting past hits. (Steady yourselves, The Office return watchers.) The intriguing thing about this wave of familiar faces joining us in the '10s is that we're still measuring if viewers are going to stick around for an extended stretch or if they're just onboard for an initial nostalgia rush. Networks like ABC and NBC appear to be banking heavily on the former.
Speaking of Roseanne, this seems like a lovely time to direct you to Alan Sepinwall's review of the new era for the brash comedy.