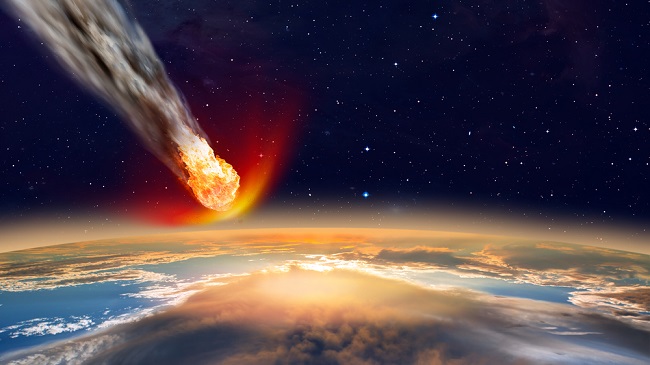 You'd think Star Trek: Discovery executive producer Alex Kurtzman wouldn't want his new network home to destroy the very planet Gene Roddenberry's Federation will eventually stem from. After all, this is the same Hollywood producer and writer whose Star Trek, Amazing Spider-Man and Transformers properties have involved people, superheroes and alien robots who possess the same goal — saving the planet (or at least New York) from anything that might do it harm. According to a press release issued by CBS on Thursday, however, it seems Kurtzman's next project with the network will highlight the Earth's demise.
Titled Salvation, the one-hour event series received a 13-episode order from the network, which will broadcast it during the summer of 2017 as a likely replacement for this year's wacky BrainDead. Described by the release as a "suspense thriller," Salvation will follow "an MIT grad student and a tech superstar who bring a low-level Pentagon official a staggering discovery -– that an asteroid is just six months away from colliding with Earth."
"Salvation is the type of fast-paced, dramatic ride that viewers look for in a summer event series," explained CBS Entertainment president Glenn Geller. "We're excited to launch another high concept, highly promotable show with great auspices that adds to our roster of year-round, original scripted programming."
If by "another high concept, highly promotable show" Geller means to suggest Salvation may be yet another Zoo, then… maybe? The space-rocks-crashing-into-Earth-and-killing-us-all phase of 1998 (Armageddon and Deep Impact) hasn't been matched by more-space-rocks-doing-the-same for almost 20 years. Plus, if Salvation turns out to be as GIF-able as Zoo is, then summer 2017 could be one for the record books.