While each new day seems to expose another lie told by George Santos, the newly elected Republican congressman from New York — whose name might not even be George Santos. While both politicians and voters on both sides of the aisle are calling for his immediate resignation, Santos doesn't seem to be bothered by the fact that no one wants him. And Seth Meyers is pointing out that maybe we should have seen it coming.
On Thursday night's "A Closer Look" segment, Meyers spoke about the loudening calls for Santos to walk away from his position in what the host described as a "head-spinning scandal." As he explained:
As you may have heard, Santos is a serial liar who's been caught fabricating virtually every detail of his life story. Every day we learn that something else about him was a lie, and now he's facing growing calls from almost everyone on all sides of the political spectrum to step down.
In addition to making up both his educational and professional background, Santos has also lied about being Jewish, the death of his mother on 9/11, that he was one of the first people in the U.S. diagnosed with COVID, and — perhaps most bizarrely — claiming to be a volleyball champ at a college he never even attended.
Former roommates of Santos have also come forward to state that they believe he stole several items from them while living together, including phones, a checkbook, and the Burberry scarf he was later seen wearing at a Stop the Steal rally. One roommate didn't even know who "George Santos" was, as he only ever knew him as "Anthony Devolder." None of which really surprises Meyers.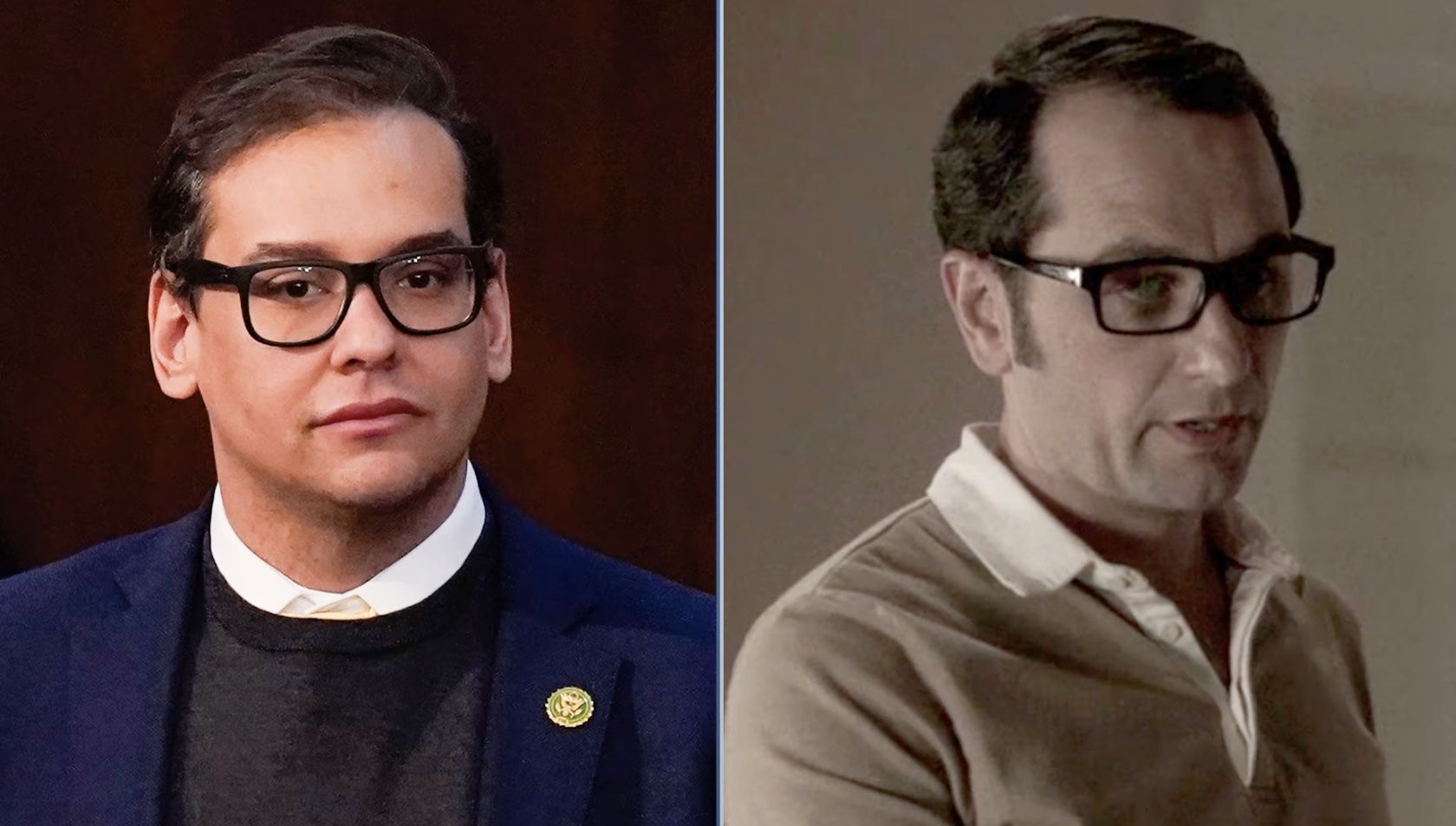 "That's right, George Santos lied about so many things we don't even know if his real name is George Santos," Meyers said. "Which, in a way, is not surprising. I mean, just look at him: He looks like he's wearing a crappy disguise from The Americans."
You can watch the full clip above, beginning around the 6:00 mark.