Fear The Walking Dead will premiere its eighth season (and final reinvention) on May 14. A little more than a month later, the franchise's first of a new batch of spinoffs, The Walking Dead: Dead City, will arrive. The series pairs unlikely teammates Maggie and Negan as they (very unwisely) head to New York City in search of Hershel Rhees, son of Maggie and Glenn.
Yes, the series takes place in Manhattan, which has long since been cut off from the mainland, and I'm frankly amazed that any humans are still left on the island. It seems like they all would have turned by now or gotten the hell out of dodge, but I guess not. As one character mentions in the above trailer, people should not expect to leave the Big Apple once they arrive, and we also receive a brief glimpse of this grossness: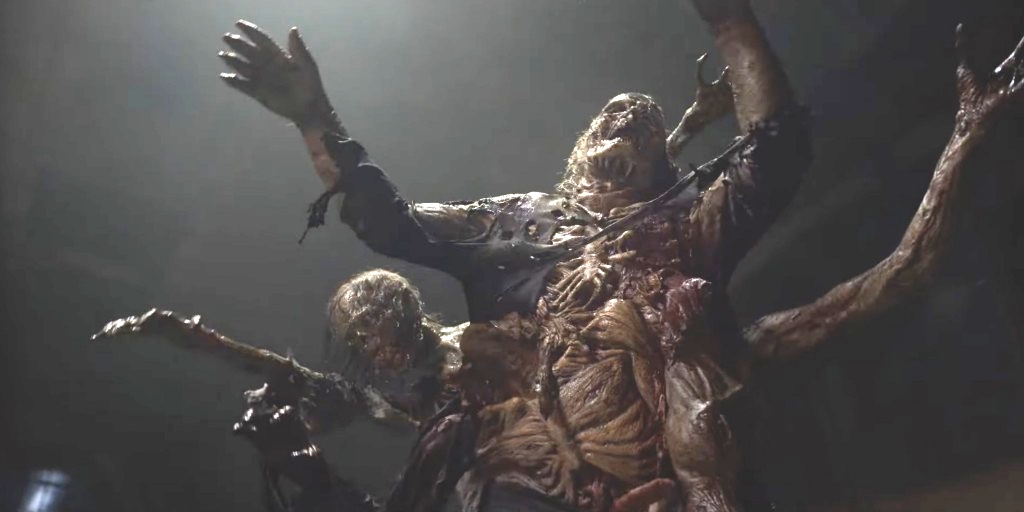 That's pretty disgusting, so perhaps this is an example of the (as teased by showrunner Eli Jorne to Collider) now-anticipated "most awesome, disgusting, terrifying walkers" that could appear on this series. Jorne added that this will be a "mind-bendingly" gross spectacle, and this ex-fellow might qualify.
Also, was that a running Walker? Yikes. Here's a new description of this spinoff:
"New walkers, new villains, New York! Maggie (Lauren Cohan) forms a lethal alliance with Negan (Jeffrey Dean Morgan) to rescue her kidnapped son. Together they will try to navigate the mean streets of NYC. If they can survive #DeadCity, they can survive anywhere."
The Walking Dead: Dead City rises on July 18.